Close to everything, this modern home has an asking price of €390,000.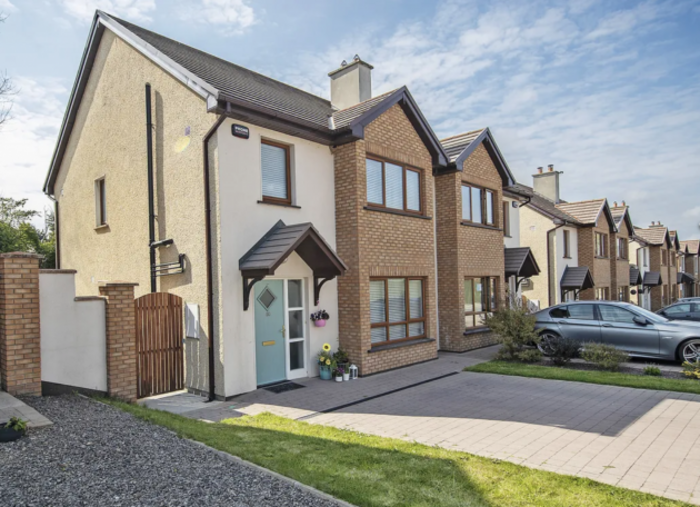 THERE ARE CERTAIN parts of Ireland that exude a holiday vibe almost all year around. From gourmet food to stunning scenery, the seaside town of Dungarvan in Co Waterford is certainly one of them. 
Less than a five minute drive from the picturesque town is this three-bedroom semi-detached home that has a floor area of 118 m².
Interested buyers can place and track offers in real time on this home, using Offers by Daft. This new platform from Daft.ie, Ireland's largest property search site, provides transparency and flexibility to home buyers, agents and sellers.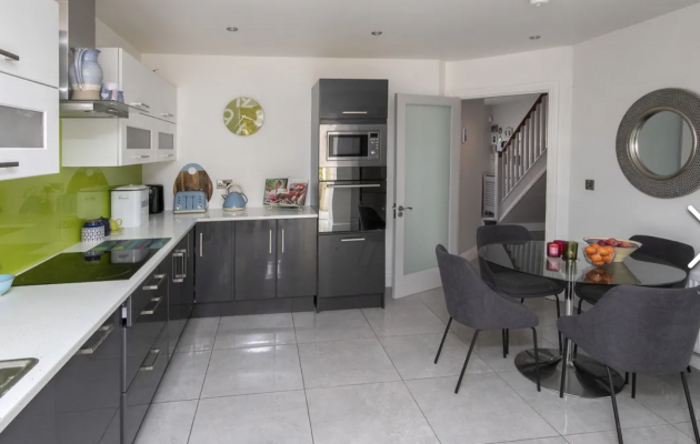 Brought to market as a private treaty sale by Denise Radley Auctioneers, this is a spacious family home that mixes both open and closed-plan living for a people who value togetherness as much as time to themselves.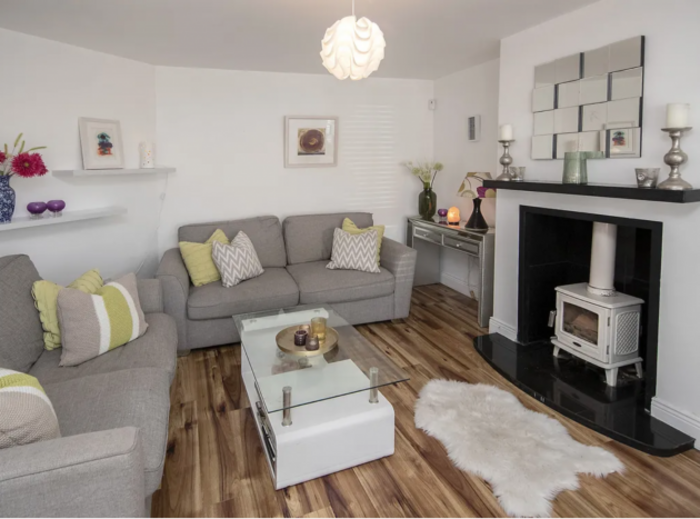 From the hallway you'll find a spacious sitting room on the right, which has an inset stove that immediately makes it cosy.
The large kitchen and dining area also has a brightly lit lounge, offering two options for relaxing and socialising.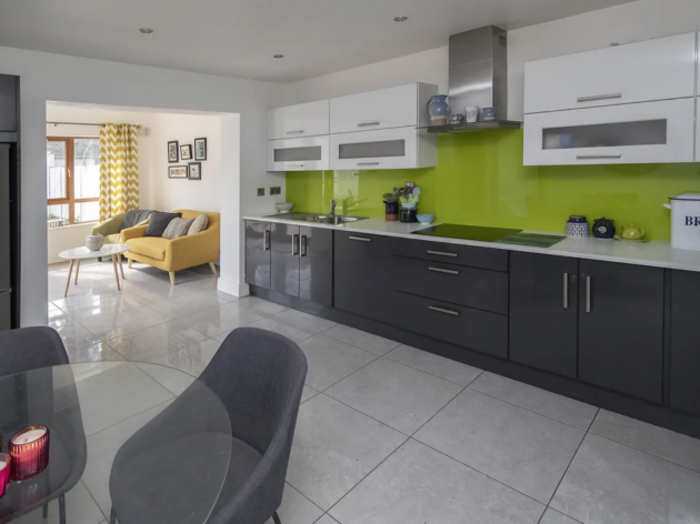 The kitchen is fully fitted with everything you need, be it integrated appliances or easy to clean glass and tiled surfaces 
A separate utility room also keeps tasks like cooking and laundry well-zoned and streamlined.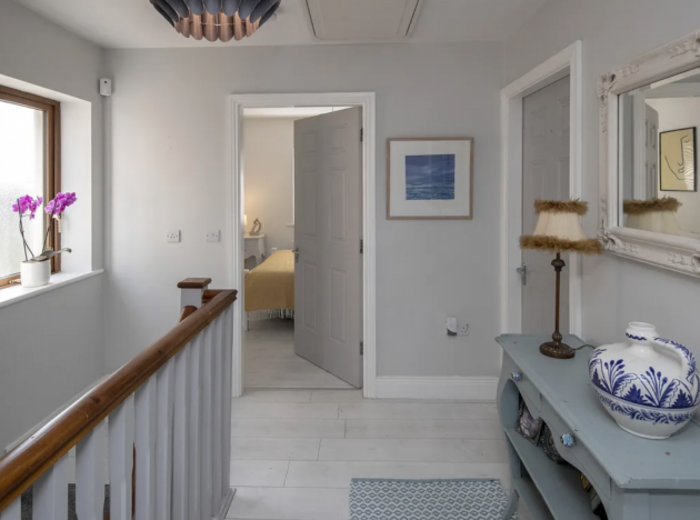 Upstairs sit three bedrooms: two are double and one has an en suite bathroom. There is also a larger family bathroom on this floor. The house is only six years old and is A-rated, so with no major updates needed, all you'll have to consider is how to put your own stamp on the place. The current design scheme is already quite simple, so adding your own design vision wouldn't be too hard.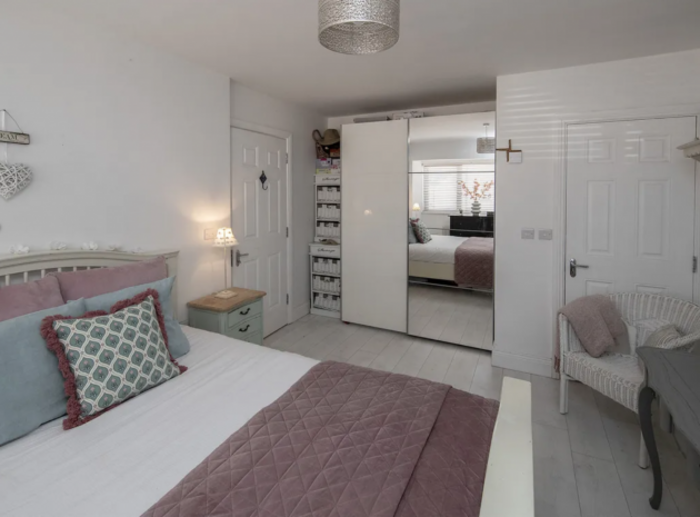 To the rear of the house is a garden, accessed from the smaller lounge, and in great condition with a timber shed.
The garden also has side access, which is always handy if any house extending or garden renovations take place in the future. High walls with mature trees offer more privacy, too.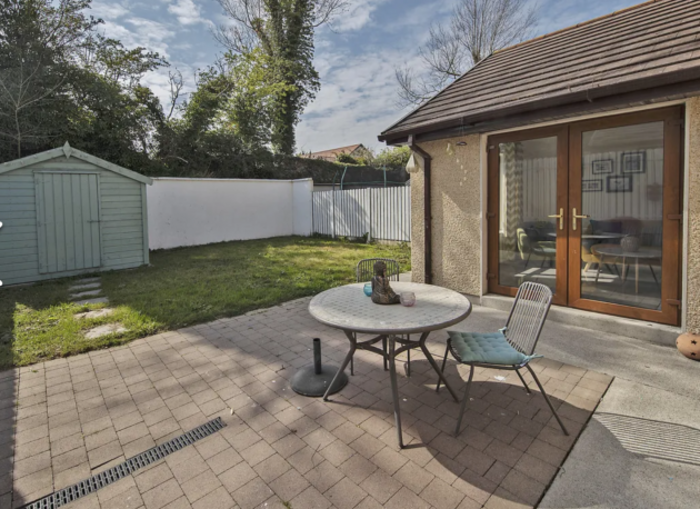 The end or start point to the popular Waterford Greenway, Dungarvan is a busy summer spot that may benefit tourists by being close to beaches and a flurry of attractions like cliff walks, farmers' markets and local breweries, but this doesn't mean that everyday living isn't well-catered for. 
Schools, shops and plenty of amenities, as well as easy access to Waterford city and surrounding towns, makes Dungarvan an attractive spot to lay down one's roots.
110 Monksfield, Dungarvan, Co Waterford is on the market for €390,000 through Denise Radley Auctioneers.
Offers by Daft is a new online, real-time offers platform providing transparency and flexibility to home buyers, agents and sellers. Buyers can now place and track offers in real time – anytime, anywhere and from any device – with the security of knowing that other bidders are genuine.