Woodsmoke is a unique A-shaped building amid greenery in Bandon, Co Cork.
IT'S RARE FOR a house to come to market that has a genuinely head-turning appearance. But Woodsmoke, near Bandon, Co Cork, is one such home.
Built to an A-frame shape, with steeply pitched roof angles that run from apex to ground level amid trees and lush greenery, it wouldn't look out of place in a children's book. 
But in fact, the property – now on the market for €750,000 with Savills Cork – is a pioneering eco home, designed by Paul Leech of Gaïa Ecotecture in 1994. At the time, its unique silhouette was exhibited in Paris as part of L'Imaginaire Irlandaise exhibition, and cited in the RIAI Architectural Awards.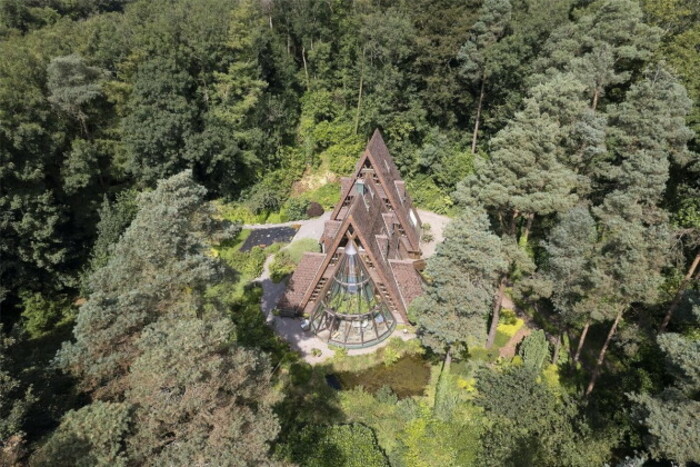 Set in a former quarry site which was restored to sustainable woodland some 80 years ago, the building is approached along a winding drive amid ponds and planting, which delivers visitors into a covered garage/carport. 
Inside, the home is centred on a spacious kitchen, living and dining room, with ceilings that stretch up more than five metres in height.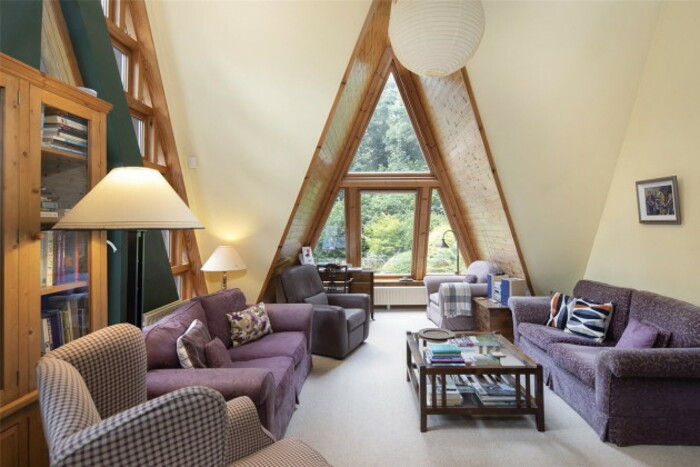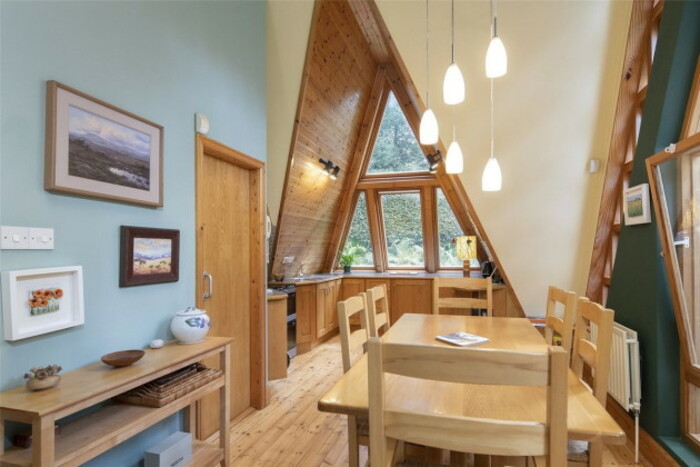 This airy space gives onto the conservatory, a striking glazed half-cone shape that dominates one whole wall of the house, with a grapevine growing through it for summer shade. A Trombe wall, which harnesses solar energy as part of passive home design, faces out through the glass.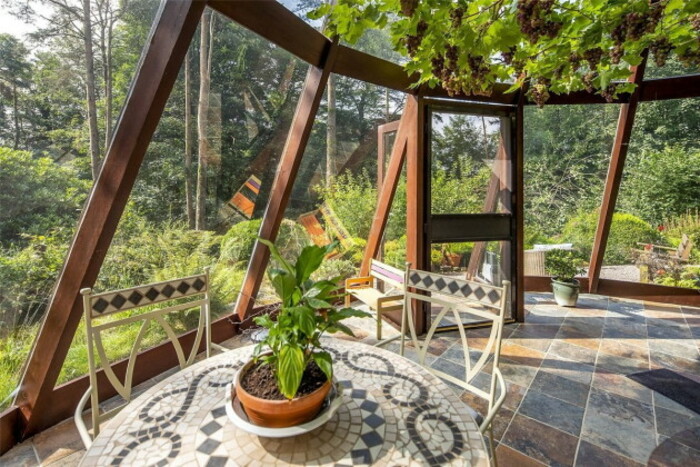 Also on the ground floor around a broad entrance hallway are a home office, utility and one of the five bedrooms.
Moving upstairs, an eye-catching master bedroom also gives onto the conservatory, with an internal balcony looking out across the lower level and surrounding greenery at first floor height. 
[embed id="embed_2"]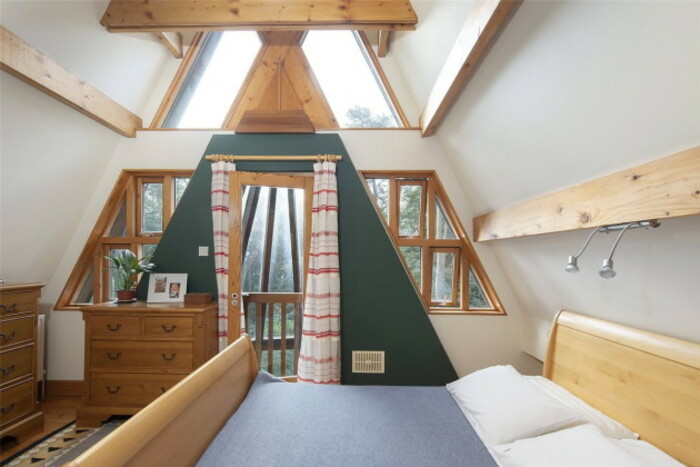 There are two further bedrooms on the middle level, along with a family bathroom and walk-in storage. Moving upstairs again, the very apex of the pitched roof creates a bright and spacious attic room with views in three directions.
Although Woodsmoke is just a short distance from the centre of Bandon and 25 minutes' drive from Cork city, its wooded setting gives it an otherworldly seclusion. The mature gardens are planted with a number of tree species as well as shrubs, while ponds add to the ecological diversity.
Woodsmoke is now on the market for €750,000 with Savills Cork, via Daft.ie.