STRAIGHT OFF THE bat, Lilac Lodge is a sight to behold – and this is before you even step through the front door. A wide-stepped veranda at the front entrance adds instant character and interest to this home in Kilkenny.
The large 289 m² house sits on about .4 of an acre, and was built by the same construction contractor and developer Jimmy Bateman behind nearby Springhill Court Hotel.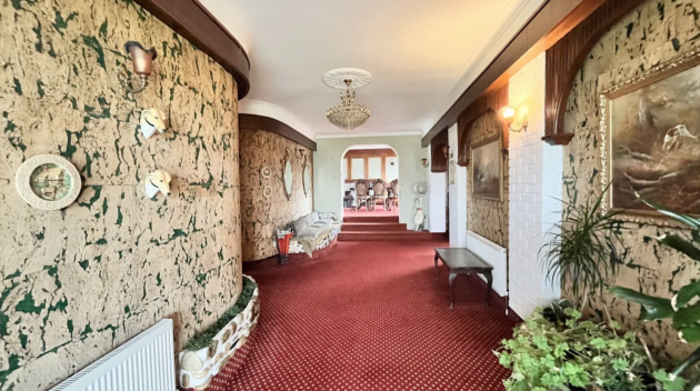 Now, this landmark seven-bed property is on the market for €780,000. And while the whole place may need updating, if you're looking for a big home with tons of renovation potential, look no further. Fans of '70s decor and bold design choices, might decide to leave Lilac Lodge as is, however.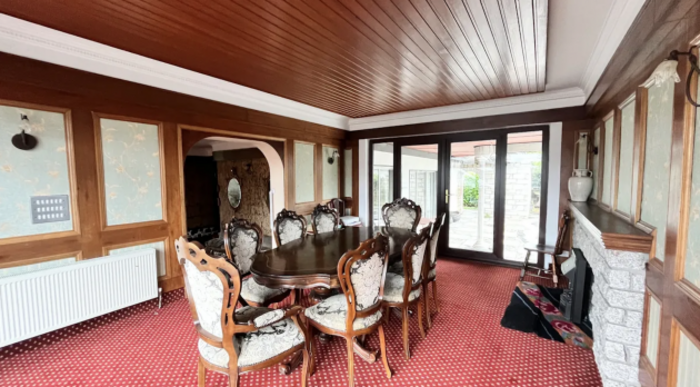 The curved entrance hall with its block work, high ceilings and cork panelling sets the tone for the rest of the house. It may not be to everyone's taste, but you can't argue the decorator's consistency from room to room. The deep red tones, timber work and handcrafted stone touches carry throughout the whole house.
Off this hallway are a few small steps to the dining area that has views of the garden. To the back of the house is the kitchen that connects to this dining room. A larder and utility room are both accessed from here.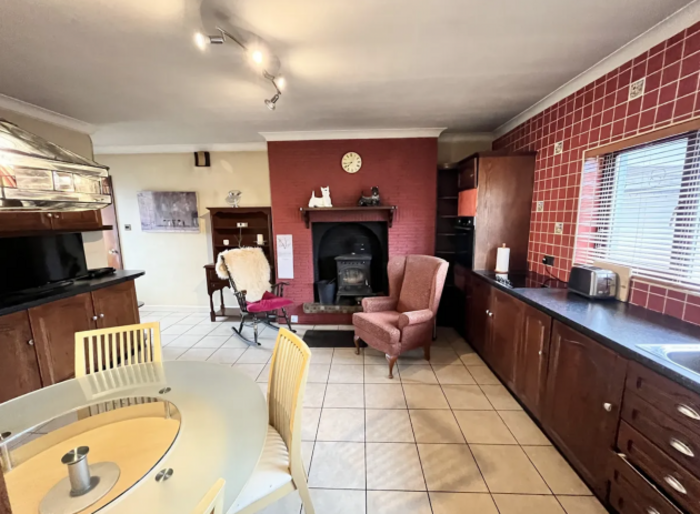 Uniquely, five of the seven bedrooms are located on the ground floor. While the largest has an en suite bathroom the family bathroom sits central to the remaining four  bedrooms.
A sunroom, that faces southwest, to the back of the house sits beside a staircase that leads to the first floor. Two more double bedrooms, a lounge, a bathroom and a home office make up this floor.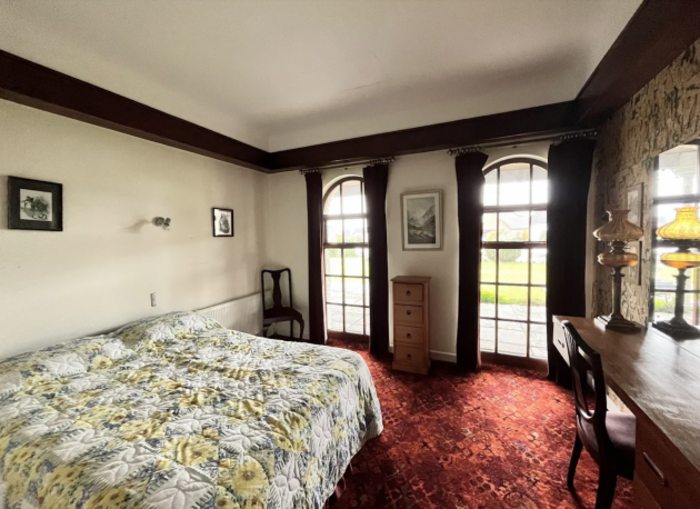 Landscaped gardens surround Lilac Lodge with plenty of potential to add more buildings to the plot.
Kilkenny city is a short walk away, which is a surprise seeing as this house's size and overall style might fool you into thinking you're in a uniquely historic estate in the countryside.
Lilac Lodge, Waterford Road, Kilkenny, Co Kilkenny is on the market for €780,000 through Fran Grincell Properties.