SAVING FOR YOUR mortgage deposit can feel like a daunting and overwhelming exercise. Few of us have ever saved such a large sum of money before, and when you start with zero, tens of thousands can feel like an impossible goal.
But it is possible. If you're just beginning to save for your own mortgage payment, or if you're experiencing savings fatigue, read on.
Here, five recent home-buyers share how much they saved each month – and how they stayed motivated to keep putting money aside.
€1,500 a month: 'We were saving for around 18 months'
Sharon says: When we were saving for our house, we were lucky in that we only needed to save a 10% deposit as we were first-time buyers. We started saving in 2015 not really knowing how long it would take to find somewhere we loved. We agreed on saving €1,500 a month as this would be roughly what our mortgage repayments would equate to each month, and we wanted to get used to handing over that amount each month. 
Some months we would save more but we never saved less. We were saving for around 18 months when we found our dream house. Motivation for saving definitely involved looking at what houses we could afford on the market and looking at show houses in new phases.
Every few months we would treat ourselves to a night away or a fancy restaurant as saving can definitely sometimes feel endless. I also loved buying small things for the house the whole time we saved. It felt like I was working towards something all the time.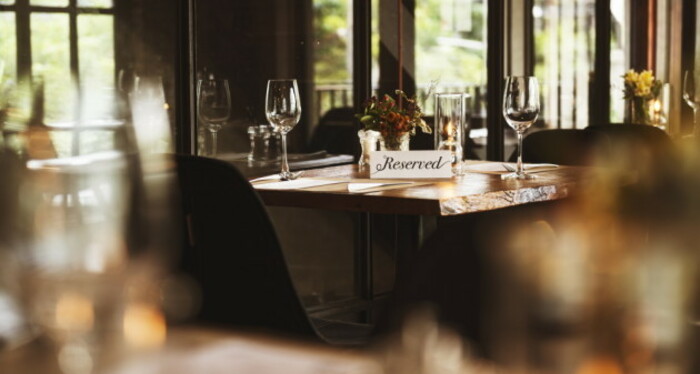 Source: Shutterstock
€1,000 a month: 'Having more than one savings account helped'
Stella says: We looked at houses we liked and worked backwards in order to know how much to save in total — how much would the monthly repayments be, as well as any bills or maintenance expenses required. We wanted to make sure we were comfortable with so much cash outflow. Anything we knew we wouldn't spend, we saved, about €1,000 a month between us.
I found having more than one saving account helped me organise my money. I had our joint mortgage savings account, a credit union account, and then an easy-to-access savings account for rainy days.
We had the invaluable help and access to a financial advisor through my own work when thinking about buying a house and throughout the mortgage application. 
€1,000 a month: '40 to 50 percent of our wages went in'
Barbara says: We aggressively saved €500 each per month, €1,000 total between us. Pretty much 40-50% of our wages went into the pot once we got paid. We also gave the option of cash gifts for our wedding, which went towards our deposit, and any extra cash from bonuses or a particularly trim month.
We managed this by living with our own parents before we got married and then at my in-laws after the wedding. We also had the opportunity to look after and live in my grandmother's house after a back injury left her unable to live at home. She moved in with my parents and we looked after her house.
Setting aside deliberate treat money helped keep us motivated to save. I would get myself a nice bouquet of flowers after making the deposit to our savings account.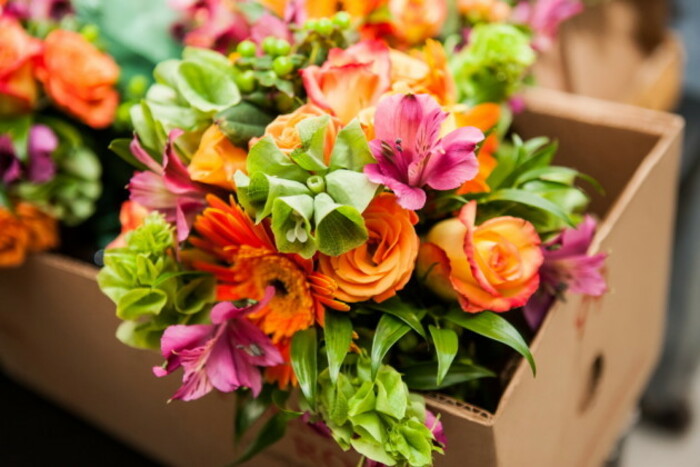 Source: Shutterstock
€1,500 a month: 'We budgeted for 'spontaneous' spending'
Robyn says: We saved around €1,500 a month. We were able to budget ourselves well enough that Andy's salary was for rent and all bills and insurance, and my wage was for all the smaller day-to-day bits. We also went through our bank statements monthly, checking where we were spending and how to cut back if we needed to.
We budgeted spontaneous spending money monthly — basically, what we knew we could afford outside of responsibilities, savings and bills. We both had €160 a month of 'extra' money we could spend on ourselves. We didn't spend it every month, so it meant we could save up for treats like hotel breaks which was a separate saving to our mortgage savings.
If I'm being very honest, Andy is the one who kept us on track! He is really money wise and would keep track of everything we spent. 
Source: Shutterstock
[embed id="embed_2"]
€1,000 a month: 'It was possible to live and still save'
Lindsey says: We borrowed €10,000 from a friend of ours, this was exactly the sum of money we were missing. The rest (€15,000) we had been saving for about a year with €1,000 per month, some months more some a bit less.
We decided the right level of savings for us by making a plan of what exactly we spend for bills/rent/food and any extras (petrol, going out, gym memberships). We were trying to be as economical as possible for that time.
We saved a good sum of money from relocating to another country for my husband's job for six months, where the expenses of the rent and bills were paid by the company he was employed with, so that gave us a good start. 
It was not hard to focus on our savings goals because we did not go out much anyway and had no loans at the time and no children – so it was very much possible to live and still save a pretty good sum of money each month.
Find out how much you could borrow and what your repayments would be with the handy KBC mortgage calculator.
Find your nearest KBC hub or chat to us today.
Lending Criteria, Terms & Conditions Apply. Security and Insurance are required. The maximum mortgage balance is 90% of the property value. Max loan amount will typically not exceed 3.5 times an individual's gross annual income. KBC Bank Ireland plc is regulated by the Central Bank of Ireland.