Jenkinstown House was renovated by singer-songwriter Jimmy MacCarthy.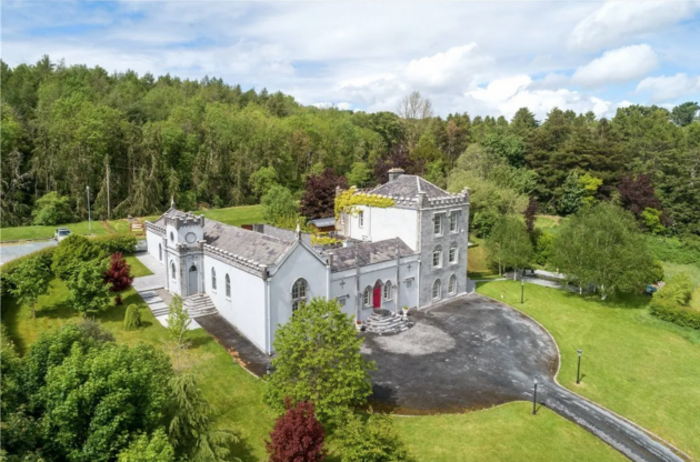 FOR ANYONE WHO has considered packing in the sedentary office job to pursue a new venture, the idea of buying a huge manor is sure to excite. Enter Jenkinstown House, which sits on 6.7 acres of private gardens and measures an impressive 619 sq m.
This 19th century Gothic Revival home is under a ten minute drive to Kilkenny city and while it may only have three bedrooms, living spaces include an auditorium, a castellated tower and a grand banquet hall that's the square meterage of a small house alone.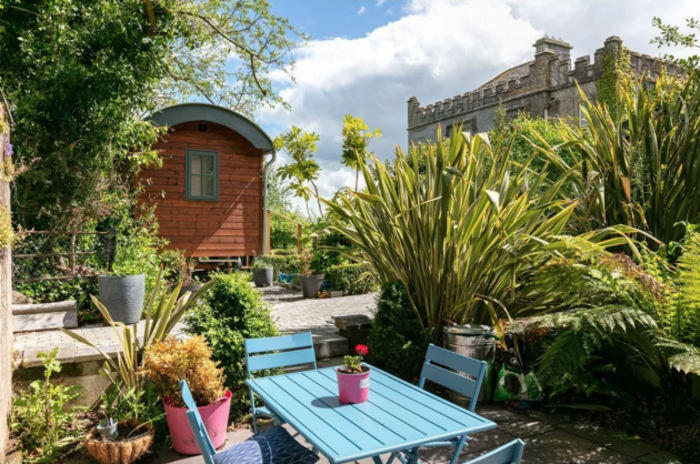 Now on the market for €1,050,000, it's ready to go in terms of business venture, whether that's continuing to offer glamping or hosting weddings events and concerts in the 106 seat chapel turned auditorium.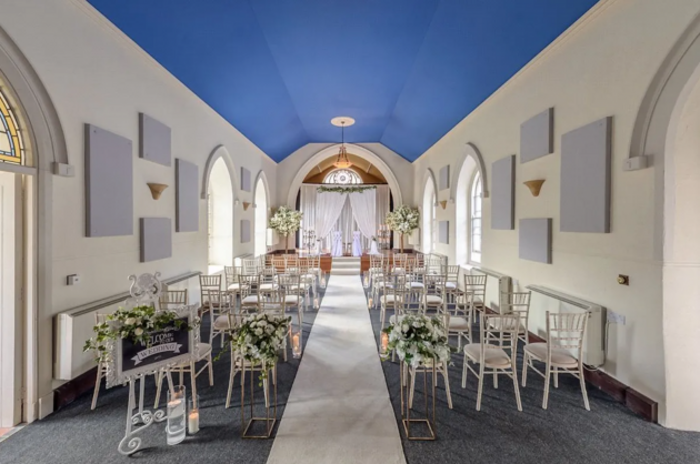 Behind the auditorium is a walled garden, which offers a bit more privacy for more intimate parties or even a small outdoor market. The potential is endless for someone who may prefer to go in a different direction, however.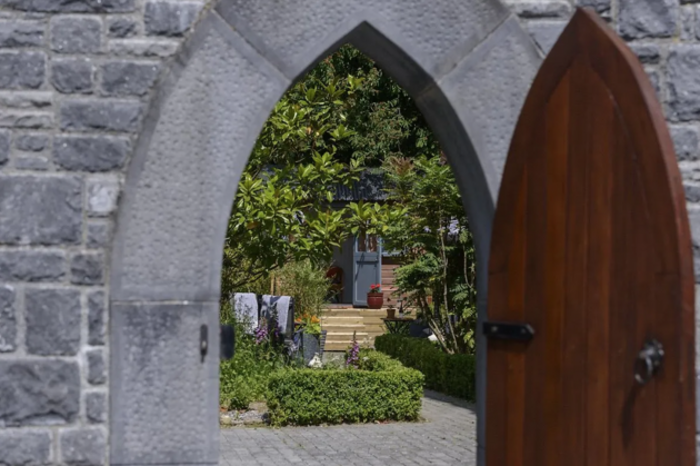 But, it's not all business at Jenkinstown House. It has also served as a home to the current owners for the last few years and prior to that, to Jimmy MacCarthy, the renowned songwriter best known for penning Ride On and No Frontiers.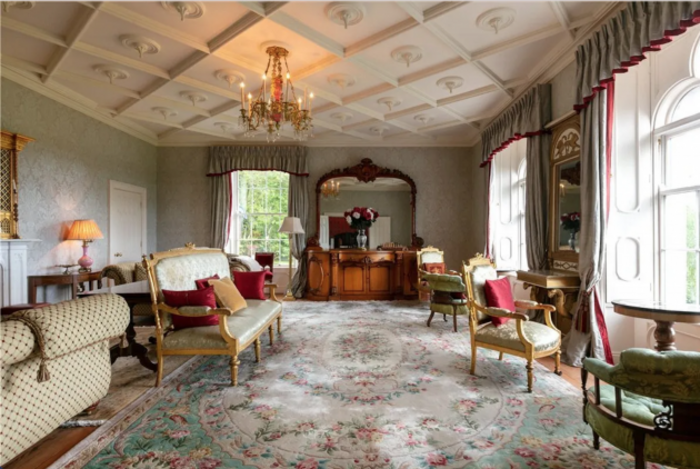 MacCarthy is credited for the main renovations and upgrades which saw the revamp of the auditorium and plenty of modern additions, while the current owners added three shepherds huts on the grounds.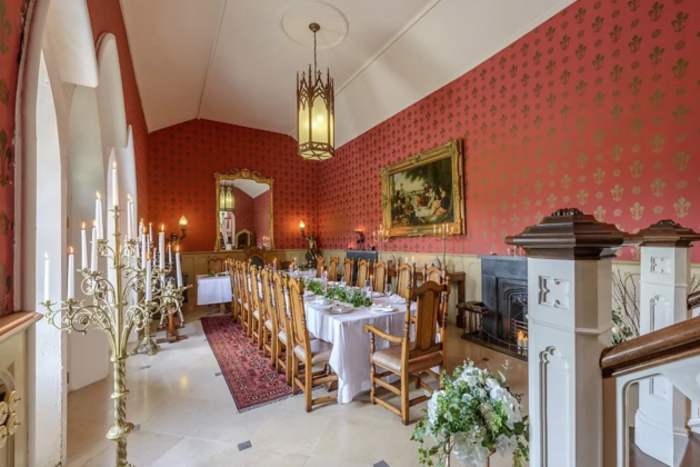 There's no doubt that one of the most striking rooms is the 55 m² Gothic dining hall. Located in the middle of the house, this massive room's high ceilings, stained glass windows and large banquet table would make it hard to make up excuses when you don't feel like playing host. A cafe in a prior life, with a bright idea, this space could also pose as a further business opportunity.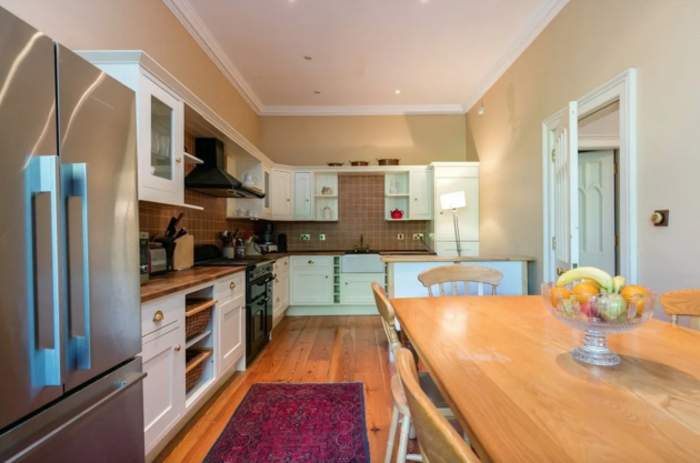 The main living quarters are located in the tower and comprise two living rooms, a bright kitchen and three bedrooms, with the main one enjoying an en suite bathroom and the other two sharing the family bathroom.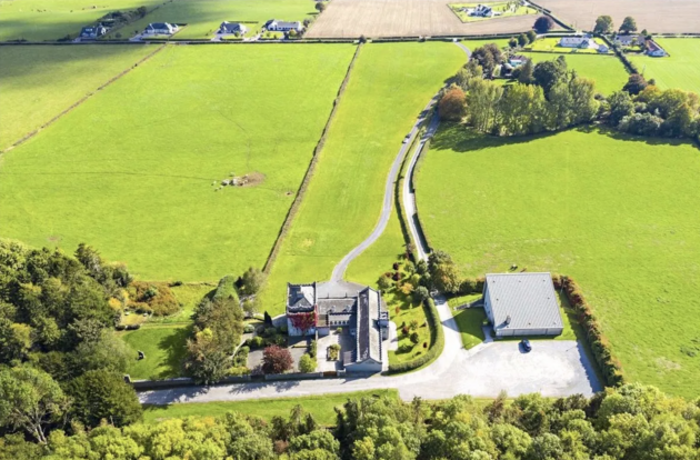 Whether the next owners continue on with the current revenue streams or reimagine what Jenkinstown House could be used for, this is a large home brimming with potential that's sure to be a labour of love, no matter which direction they decide to take it.
Jenkinstown House, Jenkinstown Park, Kilkenny, Co Kilkenny is on the market for €1,050,000 through Lisney/Sotheby's International Realty.
[embed id="embed_2"]