We spoke to residents and business owners about what drew them to the historic town – and how they've found it.
"OVER THE LAST few years it has just blossomed and bloomed. It's the community – it's a very vibrant town, it's got a feeling of inclusiveness. A real social hub."
Pam Moore is the co-owner of Square Coffee, a specialty coffee bar in the centre of Kildare town. She founded Square with her partner Alan almost four years ago when they both wanted a change of career. And from day one, she says, the local community got behind them.
"It was very new at the time. But we could see the opening in the market and the potential. And the community have been great," she says. "We love Kildare anyway."
Kildare is one of the oldest towns in Ireland. Today it's a well-connected place between the Dublin-Cork railway line and the M7 motorway, but its origins go back at least 1,500 years to St Brigid, who founded a monastery here on land given by the King of Leinster.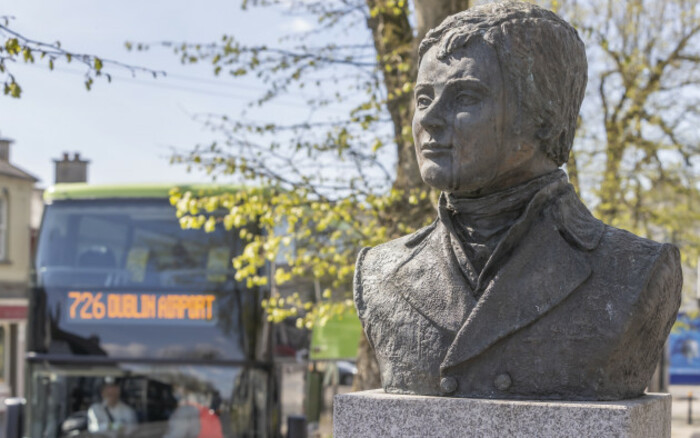 Source: David Cantwell Photography
Since then, Kildare has been a touchstone of some of the most important turning points in Ireland's history, from the Norman invasion to the 1798 rebellion. The traces can be seen through the town centre, with a number of historic buildings forming part of the streetscape around an attractive central square.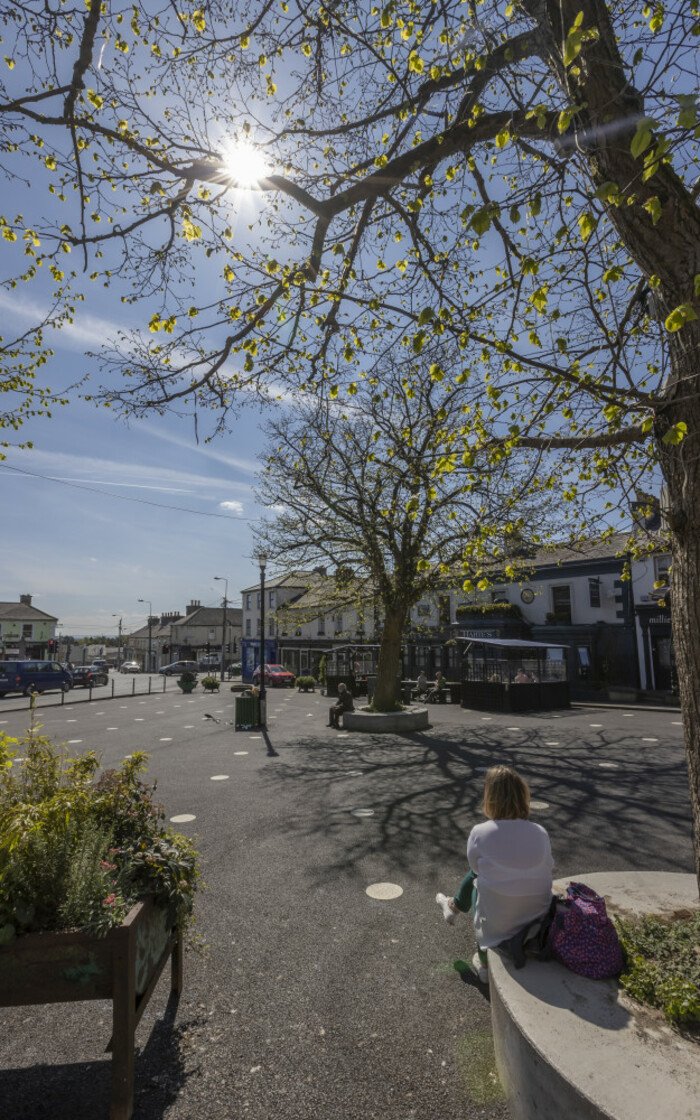 Source: David Cantwell Photography
Today the town is growing, and is increasingly popular with families and first-time buyers. There are plenty of new homes being built too. One of the newest developments is Walker's Gate from Glenveagh Homes, situated just outside the town centre, with the first of almost 200 two, three and four-bedroom family homes due to launch in the spring of 2022.
If you're house-hunting at the moment, should Kildare be on your must-see list? We asked some locals to share their experiences of community life in the town.
'It's lively, it's vibrant'
For Declan Power, it's the range of local amenities that make Kildare special. "It's lively, it's vibrant, there's a lot of facilities. There's a rugby club, there's football, there are nice restaurants and pubs. There's a good buzz around the place the whole time."
Declan is a member of Kildare Cycling Club, one of numerous local sporting and recreational organisations. The club prides itself on being welcoming to all. "We've good numbers," he says. "It's a mixture of male and female, young and old. All shapes, all sizes and all abilities are in the club. We have South Africans who've moved to the area, Japanese and Brazilian members… it's a real mix."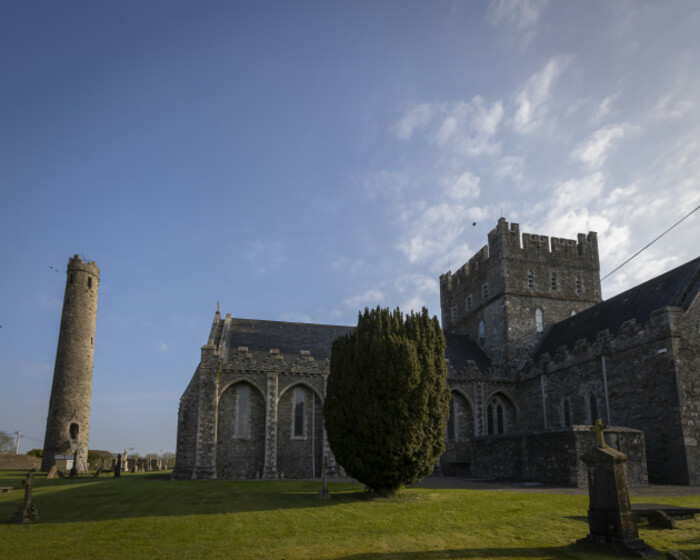 Source: David Cantwell Photography
'We have such good support' 
Kildare's location and transport links have made it a natural destination for commuters to Dublin in recent years, but with a population of almost 9,000 it also supports a thriving local community scene with a range of independent cafes, restaurants and shops. "We don't have to depend on incoming traffic, we have such good support in the town," says Pam Moore of Square Coffee. "It was funny, when the pandemic hit, commuters were stuck here and coming in for their coffee, and they were saying, we could be in Dublin."
Source: David Cantwell Photography
The central square where the store sits has recently been pedestrianised to serve as an outdoor community hub for local events. "A lot of energy has gone into it," says Pam. "The community and the local council, they're always pushing." Recent events range from artisan food markets at the weekends, to a family movie screening sponsored by Glenveagh Homes. 
'It ticked all the boxes'
Paul Murray moved to Kildare from Dublin with his family four years ago. It was the difference in lifestyle outside the city that was the main draw, he says. "It's the quality of life living here. It was a great opportunity."
He travels nationwide with his events business, and relishes the relative absence of congestion. "You're not on the rat race on the M50 every day. You're not stuck in congested areas with traffic whizzing by. You might see horses trotting by you instead, or sheep roaming about. Or lambs being born, as we saw recently."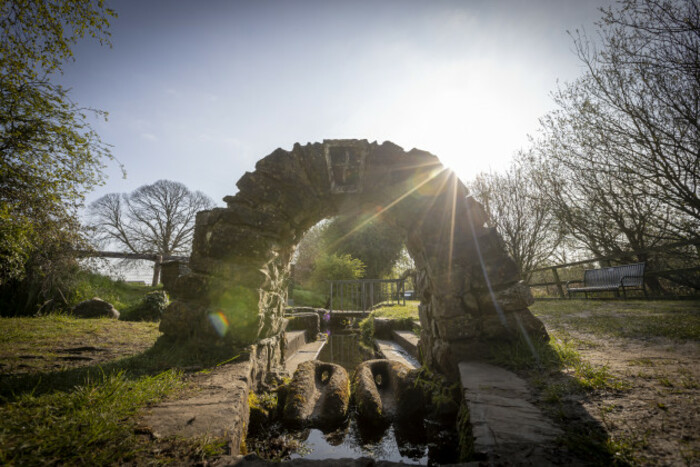 Source: David Cantwell Photography
'We try and give back'
There are several GAA clubs in the area, including Round Towers in the town itself. Seamus Wilson is chair of Ellistown GAA, which is a few kilometres outside the town (and enjoys a healthy rivalry with Round Towers). He's seen the club grow year on year as new families move in.
"What we want is full inclusivity," he says. "If you take our under-sixes, we've 36 this year, here all summer participating. We have a playschool with about 30-40 children coming into it every year, on the premises of Ellistown."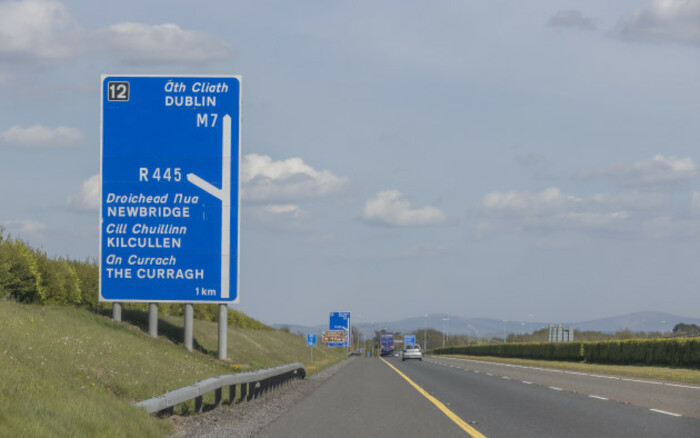 Source: David Cantwell Photography
Ellistown is part of the Gaelic4Girls programme, a scheme supported by Glenveagh Homes which aims to grow participation in the sport. He's seen the impact in the club's membership. "It has grown, and it's filtering down," he says. "Now that that community is growing, our view is to try and give back as much as we can."
'Everyone seems to know their neighbours'
Sinéad Nic Mhathúna grew up in nearby Monasterevin, then moved to Dublin in her twenties. She still works in the capital, but relocated to Kildare in 2016. Like Paul Murray, she was drawn by the prospect of a better quality of life. 
"I wanted to reprioritise, to make the most of my personal time and the amenities that were around me," she says. Now she makes the most of the Curragh on her doorstep, and walks her dogs every day over at the National Stud.
Asked what she likes most about Kildare now, though, she points to the community. "I think it's a really good community vibe here. Even within our estate, really quickly after we came in, people were so willing to reach out and create a community. We have our own little book club, we have clean-up days, a number of us are involved in Tidy Towns.
"It's that spirit of trying to help one another out. Everyone seems to just know their neighbours. That what's makes the difference to me."
Considering making Kildare your new home? New homes at Walker's Gate are launching soon – register your interest here.
At Glenveagh Homes, our vision is that everyone should have the opportunity to access great-value, high-quality homes in flourishing communities across Ireland. We understand that buying a home is possibly the biggest decision you will ever make in your life – but we want to make it your easiest. Click here to find out more about Glenveagh developments.