This 743 m² five-bed home is in the heart of Barna village.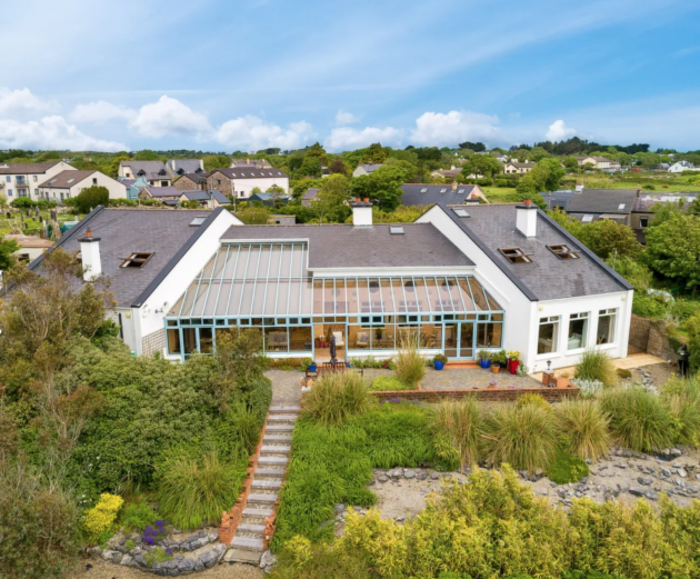 IF YOU'VE EVER heard the nickname G4 used to describe certain areas of Galway, one house that reinforces the moniker has got to be Heywood.
An architecturally-designed home like no other, Heywood has a floor area of 743 m², a larger-than-life conservatory and sweeping views over Galway Bay and the Clare Hills. 
For such a luxurious property, it would be easy to think that Heywood sits a little outside town. But, although it manages to be secluded, it's actually in the centre of the Irish-speaking village of Barna, home to plenty of shops, restaurants and sports clubs.
If Heywood's new owner has a boat, this might just be the ideal setting seeing as the entrance to this massive home is just minutes from the pier.
It's now on the market for €2,900,000 through Galway Real Estate Company Ltd. 
The home is accessed through electric gates and up a short driveway that's flanked by lots of plants, trees and shrubs. This mature greenery only adds to the sense of seclusion and and privacy. There's space for up to ten cars at the house, too.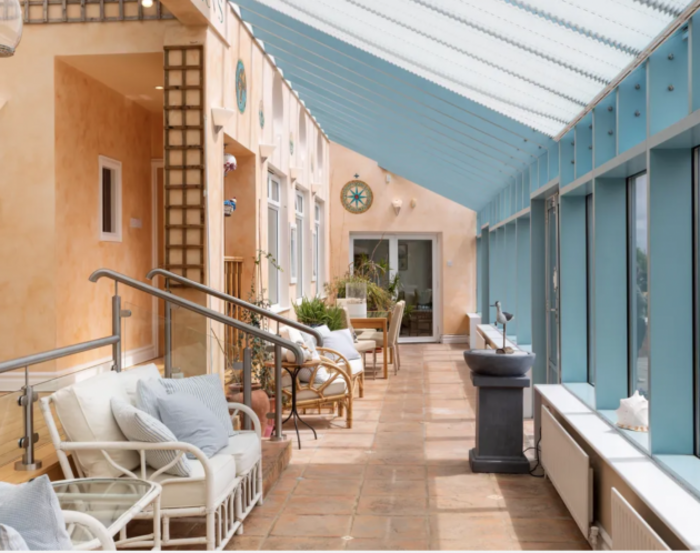 You can tell by this home's layout and orientation that an architect was involved. A huge conservatory that has three sets of double doors takes full advantage of the bay views. The doors open onto a long patio that's certainly an impressive place to entertain in and while away long summer evenings.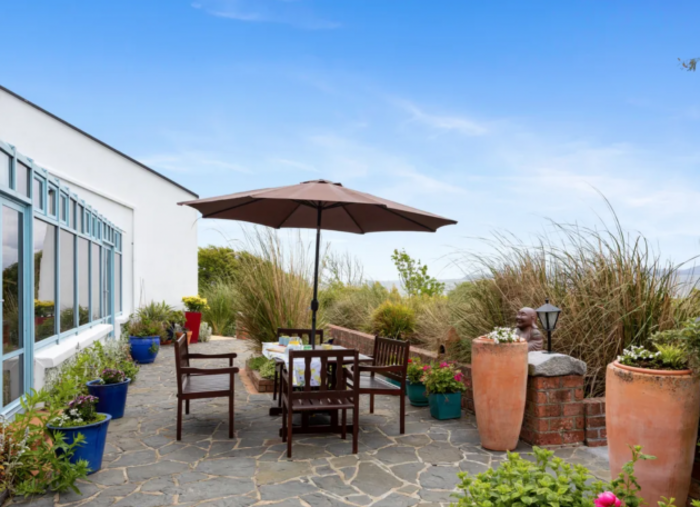 The main living and social rooms are oriented towards the outstanding views and the natural light. At the moment, the kitchen doesn't take itself too seriously – of course, the South Park toy and the use of bright colour on everything from cabinetry to dining chairs makes it seem like a fun and relaxing place to spend time in.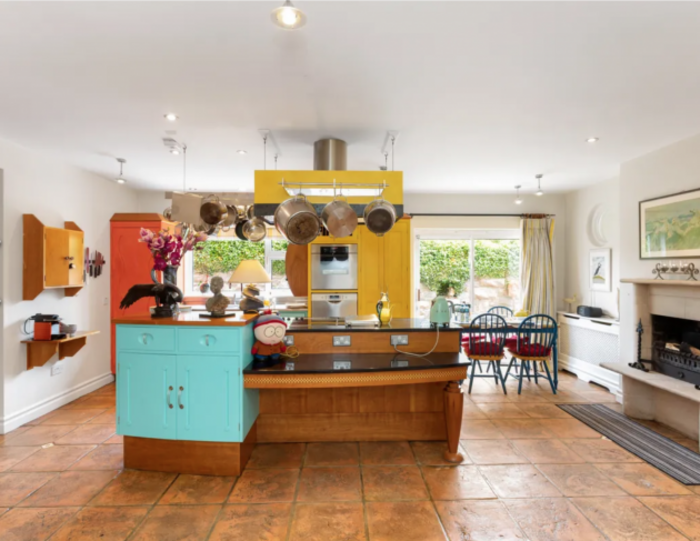 A bit more serious is the formal sitting room with a fireplace that sits to one side of the conservatory that's lead to via steps from the kitchen and dining area. This isn't the only lounge which leaves plenty of choice when it comes to deciding where to relax or entertain in.
There's also a one bedroom annex that has its own entrance along with a detached garage with an office space, which leaves ample choice when it comes to adding even more accommodation to this already five-bed home. With a sauna and gym to add to the mix, there's no doubt the next owner of Heywood won't be short of people wanting to stay a few days.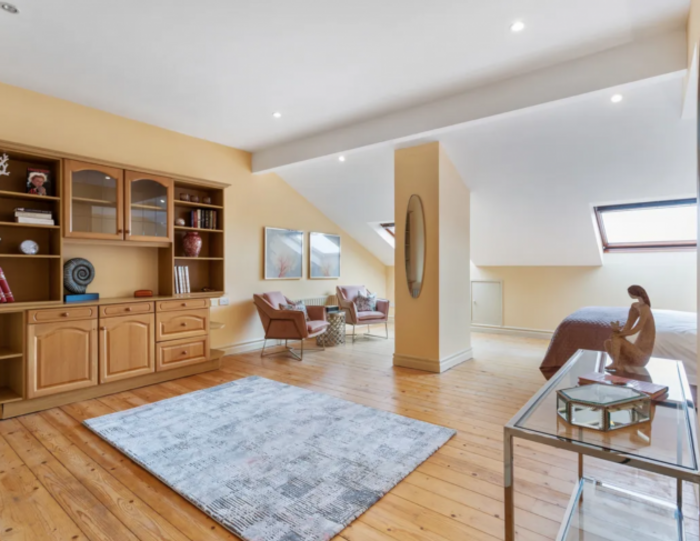 The location has been gentrified in recent years, but Barna hasn't lost its charm and traditional heritage. Whoever buys this home will surely enjoy practicing their Gaeilge, eating the best seafood and marvelling at one of the best views in the country from the comfort of their very own home.
Seapoint, Barna, Co Galway is on the market for €2,900,000 through Galway Real Estate Co. Ltd.
This article has been amended to reflect the correct asking price throughout.
[embed id="embed_2"]