Property management company Hali's mission is to create communities that foster wellbeing and connected living.
HALI LAUNCHED THEIR first residential property at Cherrywood, Dublin 18 in Summer 2022.
The unique rental community offers unparalleled amenities and a high level of service to residents. The homes themselves are made up of stylish, bright and spacious studios, one two and three bedrooms, offering high quality, sustainable A2-rated homes for singles, couples, and families alike.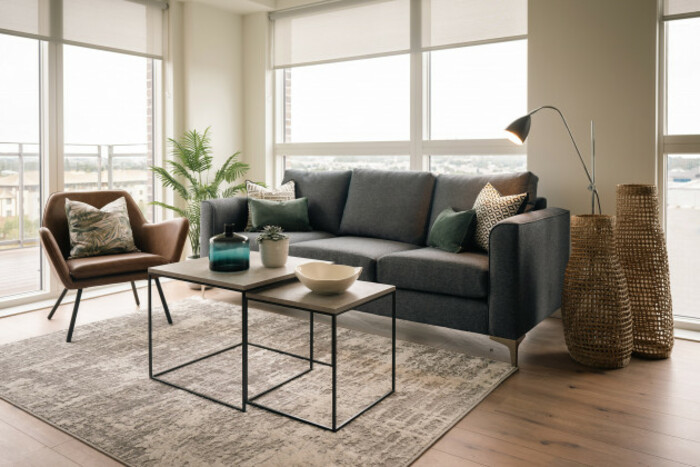 Source: TADHG NATHAN
The community is made up by a number of pretty open spaces, courtyards and buildings, making up 1,127 homes when fully complete.
Located at the foot of South Dublin's rolling mountains and 15 minutes from the sea, the Cherrywood site is spacious and picturesque whilst being less than 35 minutes away from Dublin city centre by Luas. Residents can take advantage of some beautiful parks, all within a few minutes' walk from their homes. Cabinteely village is a few minutes' drive away with a host of restaurants, shops, and cafes and residents have easy access to wonderful seaside towns such as Dun Laoghaire, Killiney, and Sandycove.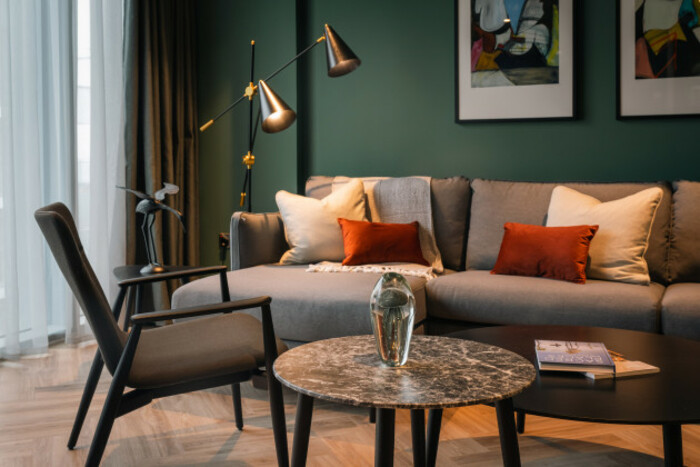 Source: TADHG NATHAN
The M50 is only two minutes away, offering great flexibility when travelling north or south and the nearby N11 facilitates easy access to the southeast. The Cherrywood Luas station, conveniently situated adjacent to the community, serves local business parks like Sandyford, Leopardstown, and Carrickmines. Dublin Bus routes 7, 84, 84a, 84x, and 145 currently operate in the area.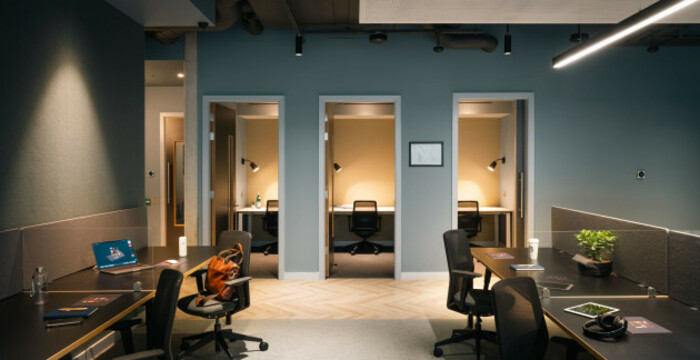 Source: Hali
Within Cherrywood, Hali provides a vast range of amenities for residents to enjoy as part of their day-to-day, providing a community experience in the residential space, which sets them apart from other property management groups. Some of these act as extensions on the apartments, such as entertaining club houses and kitchens, work from home zones, BBQ areas, and wellness suite with gym and sauna. Parents will love the on-site creche which is due to open this year, meaning they're never too far from their kids while also creating a more connected environment. Hali will also have a number of retailers such as a major grocery store, coffee shop, restaurant, barber shop, work-out studios, and more within the immediate surroundings.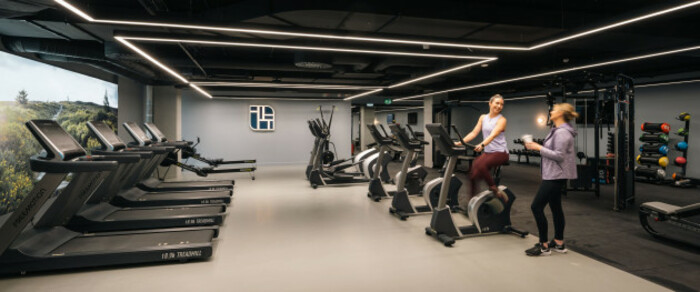 Many perks come with living at Hali that are designed to make residents' lives easier and help establish a welcoming and homely environment. These include providing Virgin Media enterprise level Wi-Fi, a dedicated on-site resident team that look after the residents' needs, preferential rates for utilities and entertainment packages, underground parking, electric car charging points, a car-sharing service with car club, 'Yuko', and a sustainable parcel delivery service. Residents also have exclusive access to the Hali Resident app which has a host of useful information and gives residents the ability to book amenities, access their apartment, log a maintenance request, and much more.
Further to this, events and community engagement are key in keeping their resident's happy so Hali run a number of on-site and wider community events throughout the year to include charity support, appreciation days and educational events.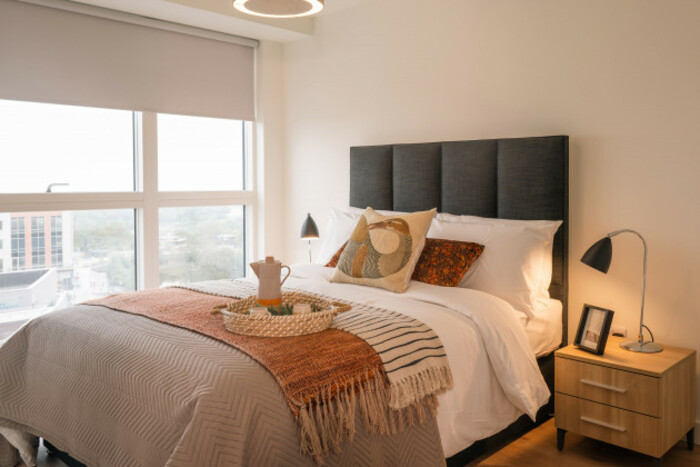 Source: TADHG NATHAN
The apartments are also pet-friendly, which help residents keep their existing furry friend with them or let them commence their pet ownership journey. 
Alongside their unique approach to residential communities, Hali is committed to fostering sustainable properties across its developments, starting with the first site, Cherrywood. Before Hali was launched and began to manage Cherrywood, the site was already leading the way in the Global Real Estate Sustainability Benchmark, being awarded multiple awards, including Global Sector Leader and Overall Regional Sector Leader in this internationally recognised certification.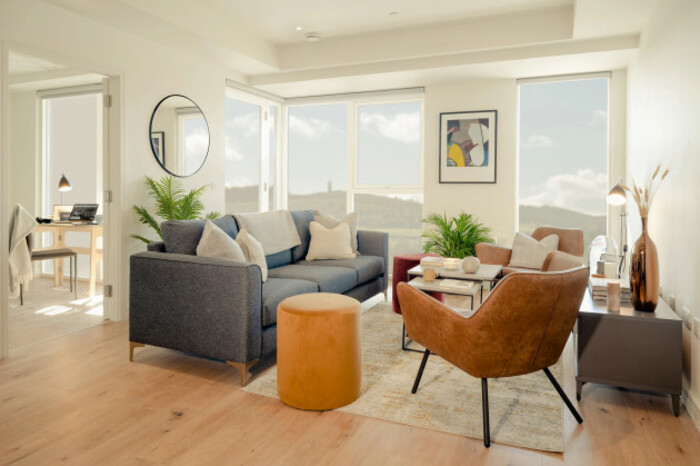 Looking to live in a unique community apartment that will help you create a healthy work-life balance and is serviced excellently by public transport? Get in touch with Hali today about its Cherrywood development.