Homes at Clog Na Léinn in Co Westmeath are on the market for €395,000.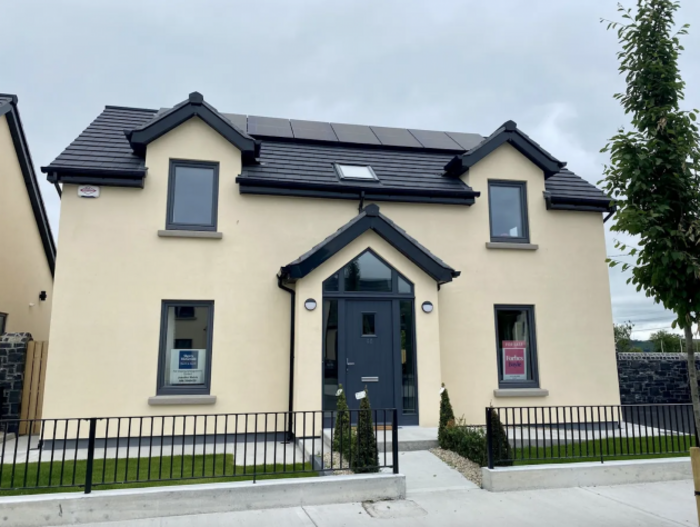 THE OPPORTUNITY TO work remotely for most of the week has meant that many people have been looking further afield when it comes to finding a new home. It's the towns and villages, that are even more than an hour away from Dublin, time to shine and Collinstown in Co Westmeath is certainly a bright option.
Clog na Léinn is a new housing development close to the shores of Lough Lene, a popular swimming and fishing spot that's just a walk from Collinstown village. The development claims to be Ireland's first A1 BER collection of homes, thanks to being fitted with exhaust air heat pumps and supplemented with solar power generation systems that both contribute to keeping comfort high and bills low, even throughout the winter months.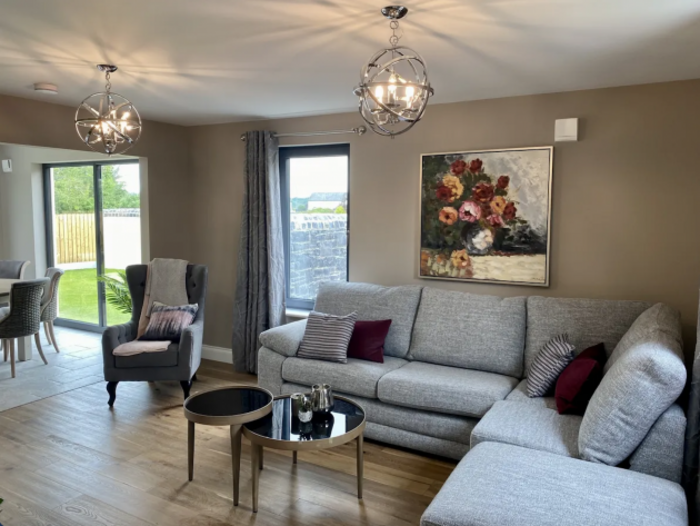 The ground floor in these bright and spacious homes have a great flow from the hallway to the main social rooms. The large sitting rooms lead to the open plan kitchens with dining areas that are illuminated by big windows and French doors that lead to the roomy low maintenance back gardens.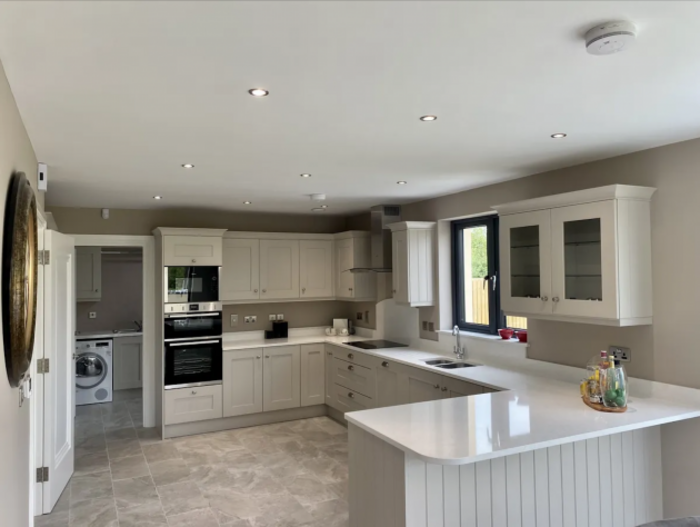 Laundry and cooking are kept separate thanks to utility rooms to the side of the large kitchens. Breakfast bars not only provides a more casual space for eating but also zone these spaces and successfully split up this open plan without the need for light-blocking walls.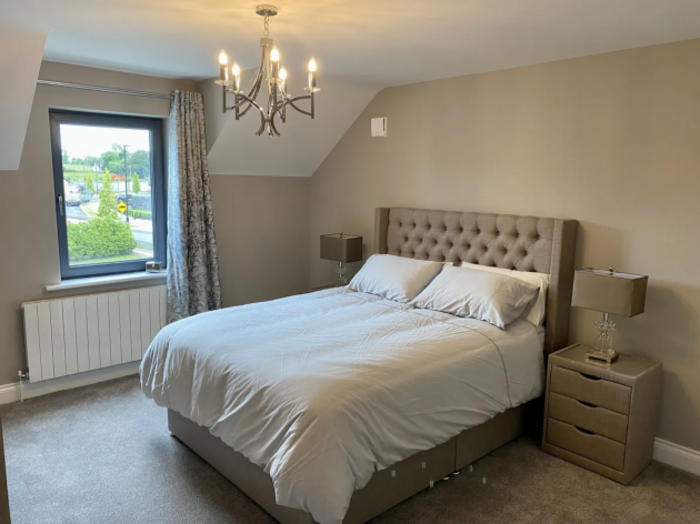 The properties available at Clog na Léinn, at the moment, have four nicely-sized bedrooms upstairs along with family bathrooms and en suites off the main bedrooms. A third WC is located on the ground floor.
These homes are all about ensuring low environmental impact. Most of the parks and open green space are all walking distance away, so whoever buys a home here is sure to leave the car at home more often.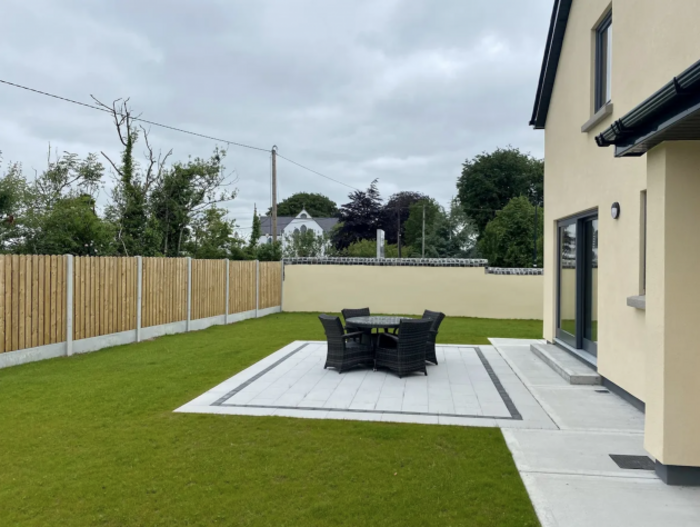 Collinstown has a primary school, montessori and a playground, so straight off the bat, it's well-suited to young families. The weekend's see a farmer's market and local pubs for socialising.
If Dublin city calls, then Liffey Valley and Blanchardstown Retail Parks are less than an hour drive away, but if you want to keep the emissions low to match these energy efficient homes, there's also a train from Mullingar, which is a twenty minute drive away.
Homes at Clog Na Léinn, Collinstown, Co Westmeath are on the market for €395,000 through Forbes Property.
[embed id="embed_2"]