Barnoaks in south-west Dublin is just a short walk from a Luas stop, too.
THE AREA OF Citywest just south of Dublin has seen a lot of change over the last thirty or so years. 
In 1990, the rural areas of Kingswood and Brownsbarn, located near the N7, were ideal locations for a mixed development comprising a business park along with a hotel and golf course. Close to Dublin city, this newly established area soon became sought after by young families who craved more space. 
This sparked a series of housing developments that have been serving this area of south Dublin since. With its new inhabitants came more investment when Harcourt Developments and Mansfield's HSS joined forces to provide €50 million in funding for a Luas extension to the area.
Now, Citywest is teeming with businesses and residential opportunities. Pfizer, SAP and Unilever all call Citywest home. Barnoaks is one of the newest housing developments to arrive at Citywest. Set to be built by Glenveagh Homes, anyone who has done their research will know that these homes will have a focus on sustainable living. Glenveagh are well known for their low environmental impact homes.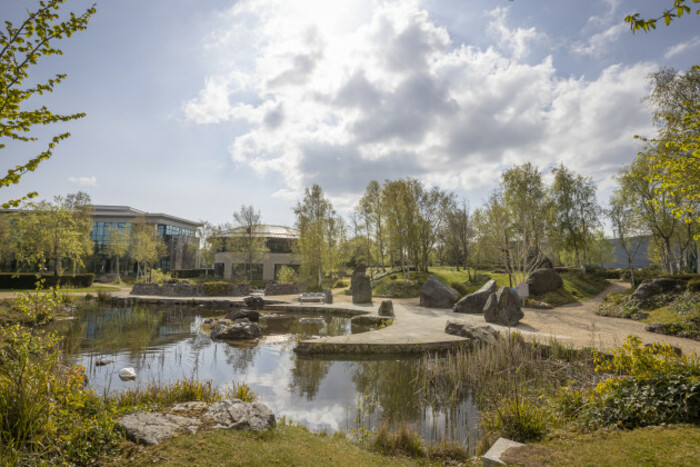 Launching in 2022, Barnoaks will be a collection of two, three and four bed spacious and bright homes located close to every amenity and transport connection you'll need.
If living sustainably day-to-day is a top priority for you, being able to leave the car at home more often is always a good thing. Barnoaks has so much connection on its doorstep that this is entirely possible. A stroll to the Luas red line takes under four minutes.
In general, living this close to Dublin city centre will guarantee less time in the car overall. Citywest Shopping Centre is a minute away in the car and includes a Dunnes Stores, a pharmacy, cafes, restaurants and clothing shops, as well as two 24 hour Circle Ks.
Barnoaks also benefits from being a twenty minute drive from the airport while a trip to the city, if you do decide to drive, takes just half an hour.
Homes at Barnoaks are set to launch in the first half of 2022.