These apartments near Clane village are modern, bright and use space wisely.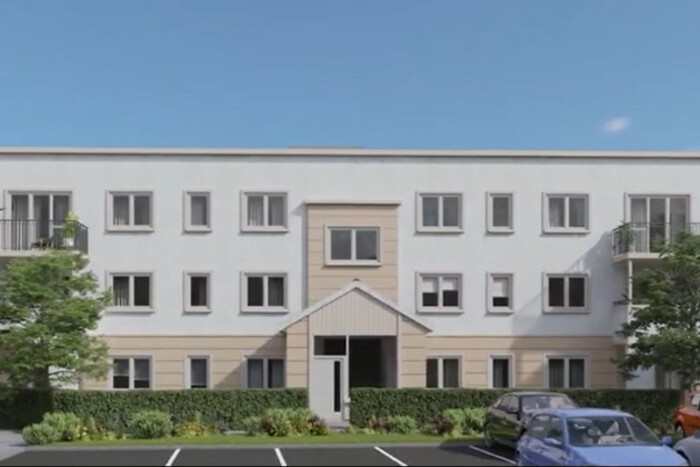 WHEN A NEW development gets to the stage when its apartments go on the market, it usually means the houses were highly sought after and sold out completely. That's exactly the case at Aughamore in Clane, Co Kildare.  
If you're disappointed that you missed out on one of these houses, the apartment option may still pique your interest.
These large, two-bedroom apartments, set over three blocks, are now being sold from plans. Located adjacent to Clane village, new residents can enjoy a host of amenities on their doorsteps, while Dublin is an easy commute.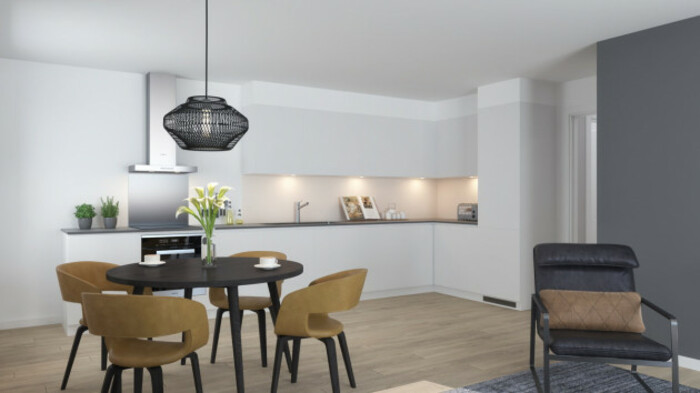 Energy efficiency and space are top priority in these apartments, while the colour scheme is subtle and easy to work with if new owners want to add some more personality to the minimalism.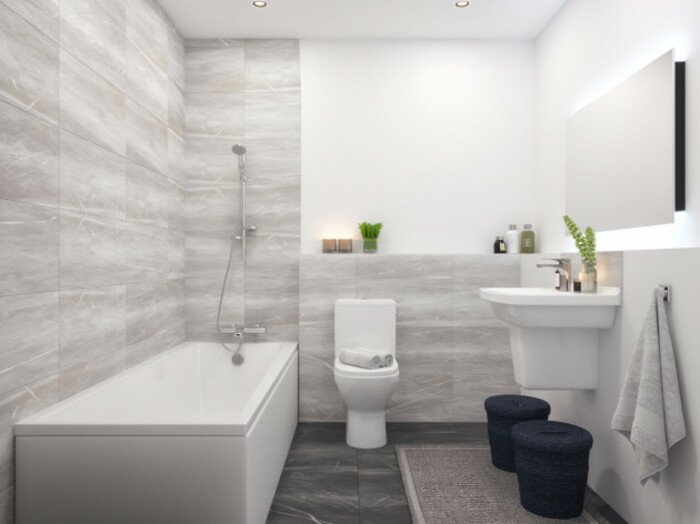 It's rare to find an apartment complex that uses space well and even incorporates little luxuries like a separate utility room, which means no more lugging the laundry to the kitchen.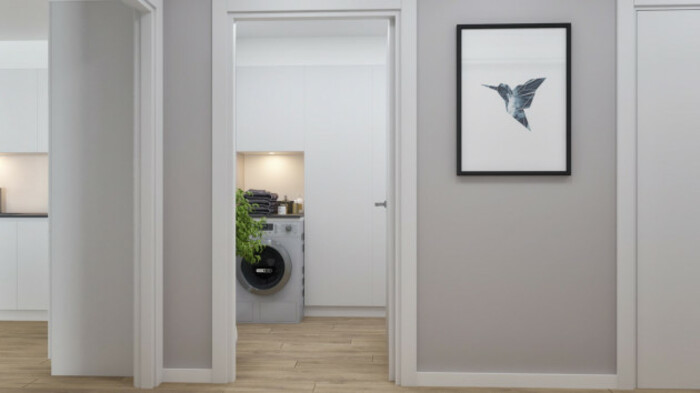 The layout is clever and makes room for the essentials. The shared bathroom is spacious and benefits from a full-size tub – another luxury when it comes to apartment living.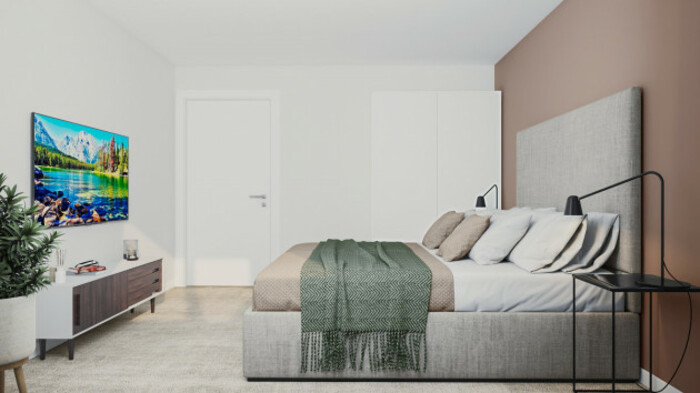 Living close to Clane village has its plusses – a sense of community with a ton of amenities including shops, schools of both levels, crèches, cafes and restaurants along with The Westgrove Hotel and its leisure centre.
There's no doubt that these apartments are conveniently located and a great option for anyone who wants affordability and easy access to Dublin and its surrounding areas, too.
Apartments at Aughamore, Clane, Co Kildare start from €287,000 and are on sale through Sherry Fitzgerald Reilly.
[embed id="embed_2"]