The Abbey Leix Estate was in the same family for over three centuries until 1995.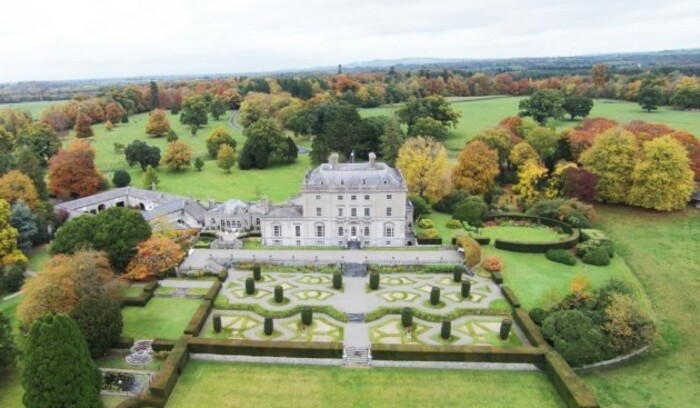 AS THE FORMER home of viscounts, princes monks and even a knight, The Abbey Leix Estate in Co Laois might sound like a Christmas Day dream – but it's the real deal.
On the market for an impressive €20 million, the lavish mansion was owned by the esteemed de Vesci family between 1675 and 1995 before being sold to its current owner, businessman David Davies.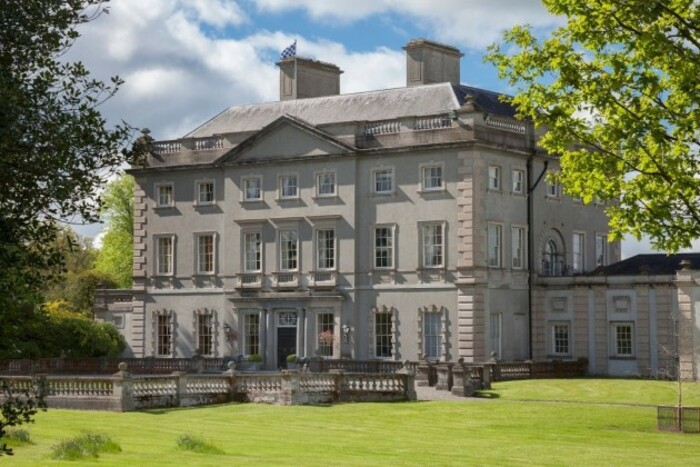 Designed in 1773 by noted architect James Wyatt, the property spans a colossal 26,910 sq ft on 1,120 acres. 
The grounds include extensive frontage to the River Nore and acres of ancient woodland, including what's said to be the oldest oak in Ireland.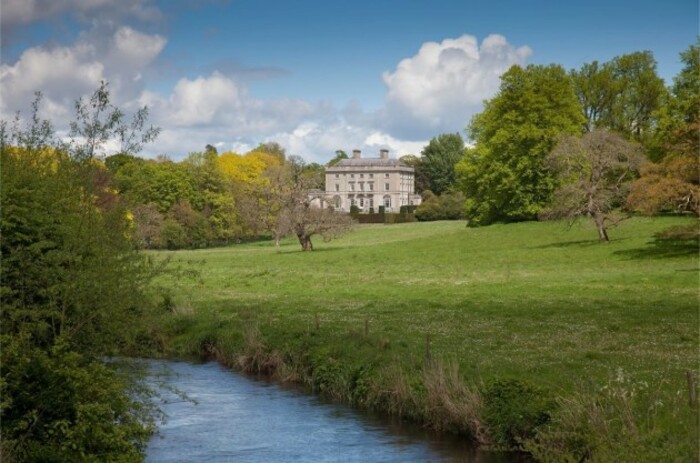 Long before the de Vesci family, the acreage was home to a religious settlement for French Cistercian monks who came to Ireland in the mid-12th century. An ancient stone bridge on the estate, known as Monk's Bridge, marks where their abbey was located.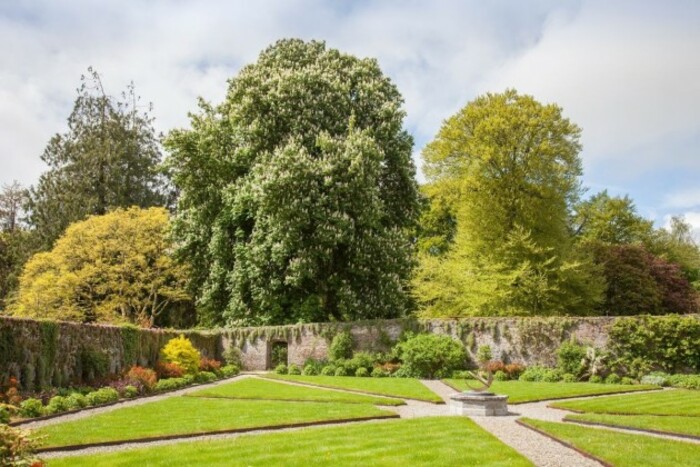 There are a number of cut-stone outbuildings throughout the grounds, as well as 10 lodges and cottages. A beautiful yard and clock tower date back to 1822, while neat landscaping throughout complements the grandeur of the main residence.
There's plenty of grazing land on site, plus farm sheds and paddocks, making this an ideal location to rear or keep horses.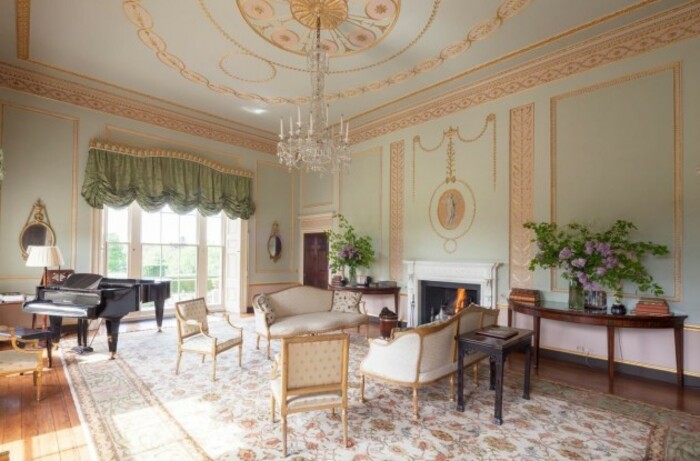 The main property is approached via a tree-lined driveway, making for a lasting first impression. The mansion has undergone extensive renovation over the years, yet still retains its original charm and character.
It spans three-storeys and features seven bays, nine bedrooms and 10 bathrooms, plus a conservatory and library added in the mid-19th century.
[embed id="embed_2"]
When the house was sold in 1995, the new owner extensively renovated the property to create a large family room, kitchen and pantry. A new dining room was created out of two-thirds of the original library, leaving a smaller and more intimate reading room.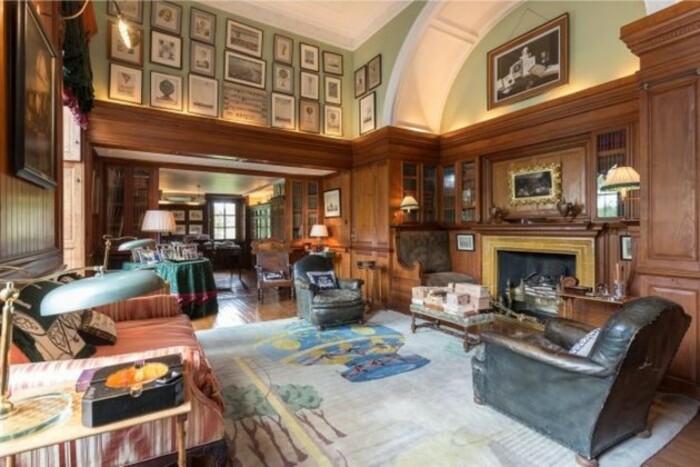 Today, the property still includes many large spaces for entertaining, from the music room to comfortable lounges to dining areas. Grand columns, ornate fireplaces and high ceilings feature throughout, while picture windows provide magnificent views of the surrounding gardens and grounds. 
With spectacular interiors and an exceptional location, The Abbey Leix Estate is no ordinary sale – and is sure to be a remarkable buy for the lucky new owner.
The Abbey Leix Estate, Abbeyleix, Co Laois is on the market for €20,000,000 through Colliers International via Daft.ie.