Each week, we step inside a reader's home, and indulge in some copycat behaviour, creating a shopping list inspired by their interior style.
This week, Aoife Maria's (@style.sosimple) living room was our inspiration.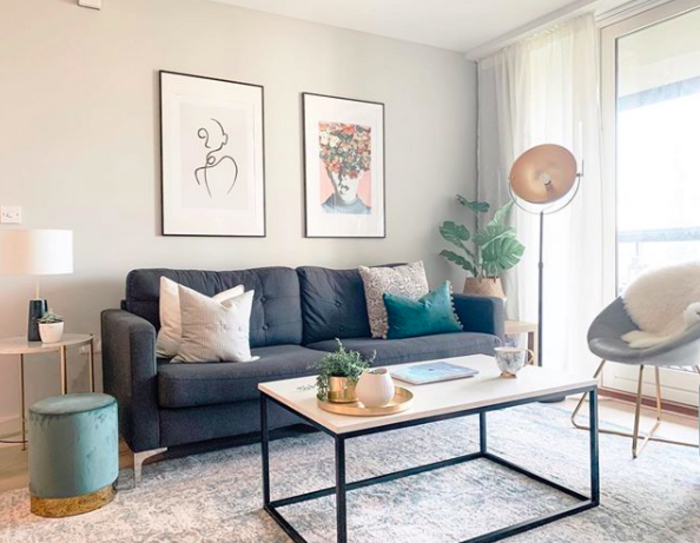 "This is a rental apartment so the main thing was to work within a super small budget while also making the space feel homely," says Aoife. "I had seen the rug before we moved in and knew I wanted it, so I worked the colours in the space around that."
The most important element in a room, for me, is the layout and working with the space. You could have a showroom interior that looks amazing, but if you get the initial layout of the interior wrong it will never be comfortable or enjoyable. 
Wayfair, JYSK and H&M were Aoife's main ports of call when decorating this space. Below are six high street items that'll help you get the look in your own home…
1. Frida floral print, €14.95, Poster Store
The colour's in Aoife's poster match the room perfectly.
Source: Poster Store
2. Line drawing print, €4.95, Desenio
This simple line drawing balances out the other statement print.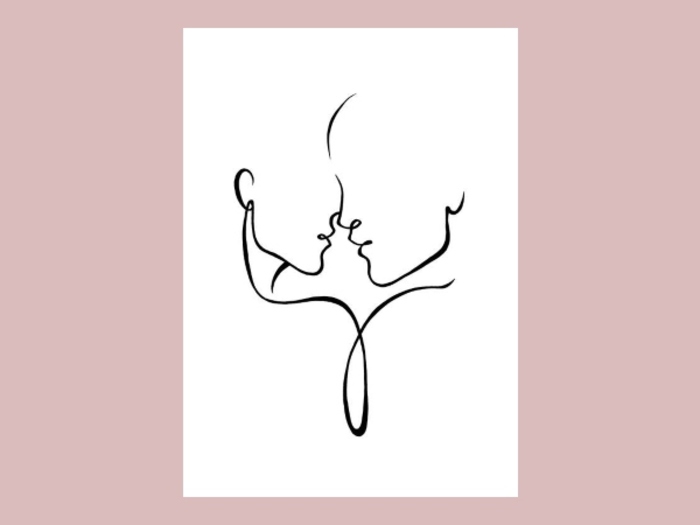 Source: Desenio
3. Teal velvet footstool, €35, Cult Furniture
This footstool is the perfect place to rest your feet after a long day.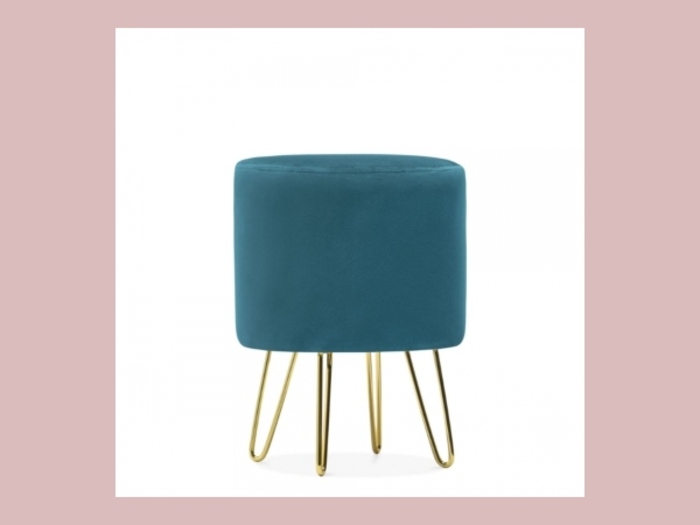 Source: Cult Furniture
4. Tripod floor lamp, €79.90, Lights.ie
We love Aoife's industrial-style lamp. Make yours a focal point of the room.
[embed id="embed_2"]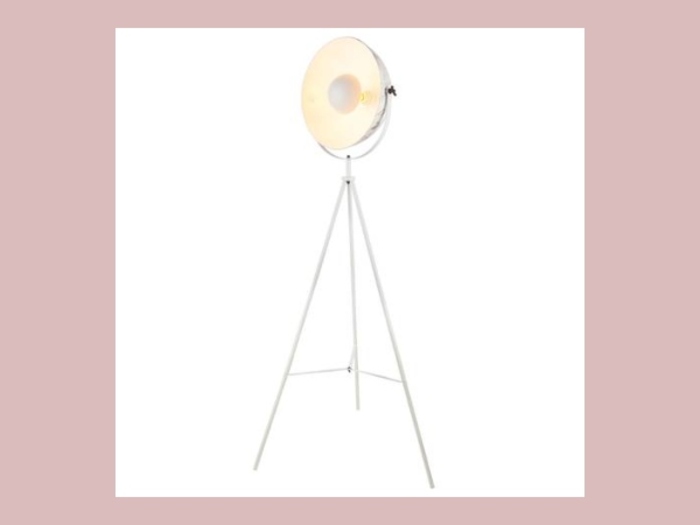 Source: Lights.ie
5. Gold tray, €23.12, Oliver Bonas
A decorative tray is a great place to display candles, plants and other small items.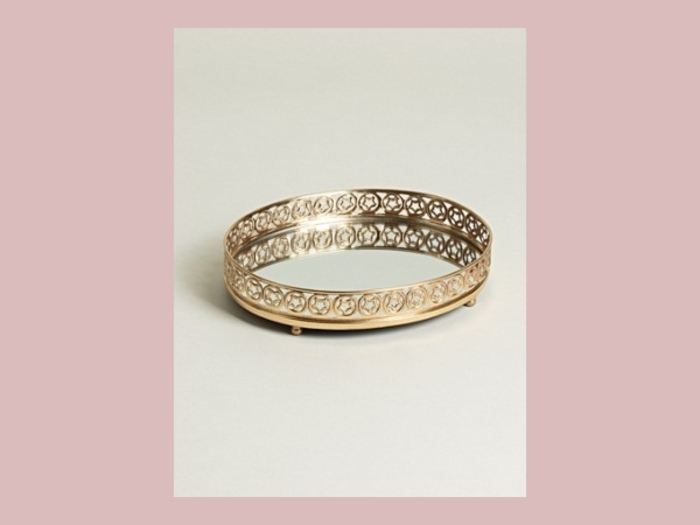 Source: Oliver Bonas
6. Wooden button cushion cover, €14.99, H&M
Cushions of different shapes, sizes and prints add interest to Aoife's sofa.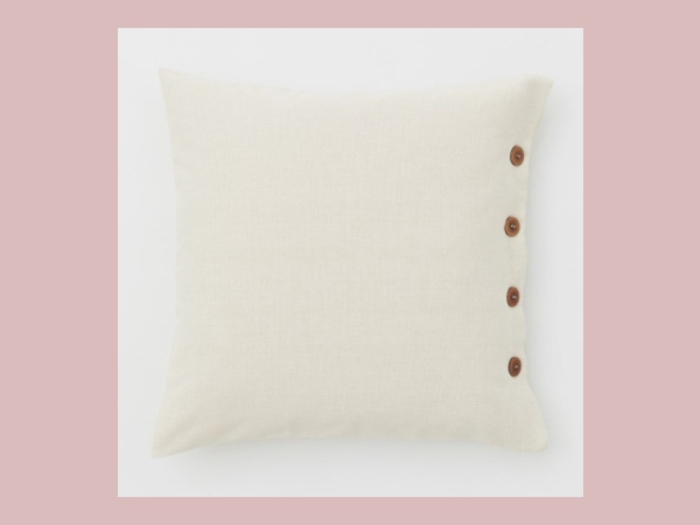 Source: H&M