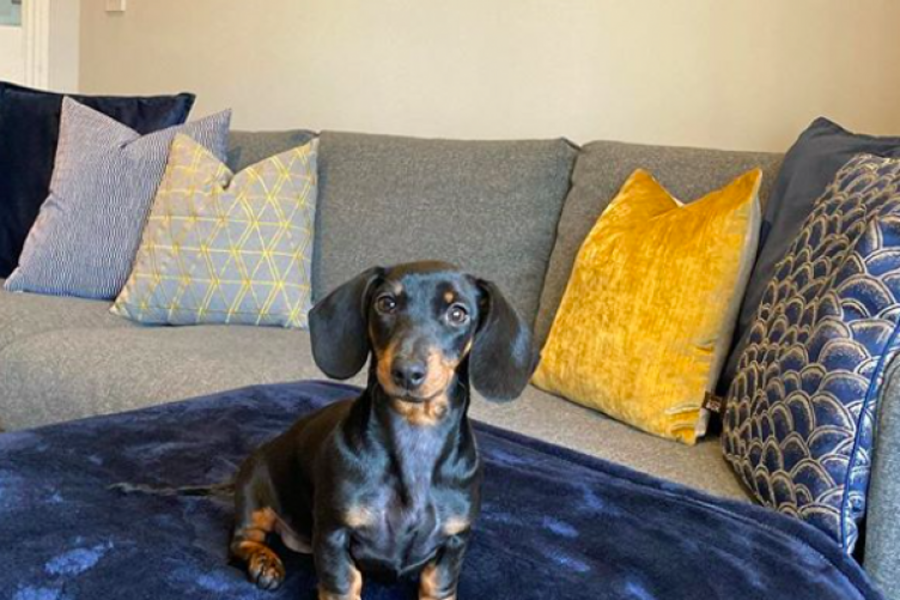 Source: Instagram/myfamilyandmeatno.3
Ciara and Patrick moved into their three-bed in May of this year.
About you
Name: Ciara Byrne (myfamilyandmeatno.3)
Age: 27
Occupation: Childcare practitioner
About your home
Location: Dublin 15
What type of house is it? Semi-detached, built in 2005
How many bedrooms and bathrooms? Three bedrooms, three bathrooms
When did you move in? May 2020
Who lives there? Myself, my partner Patrick, son Lewis (6) and our four-month-old miniature dachshund, Demi
What made you choose this home over others?
We liked that the house didn't need too much work done, but with paint and small changes, we could make it our own. It was slightly dated but we saw the potential straight away.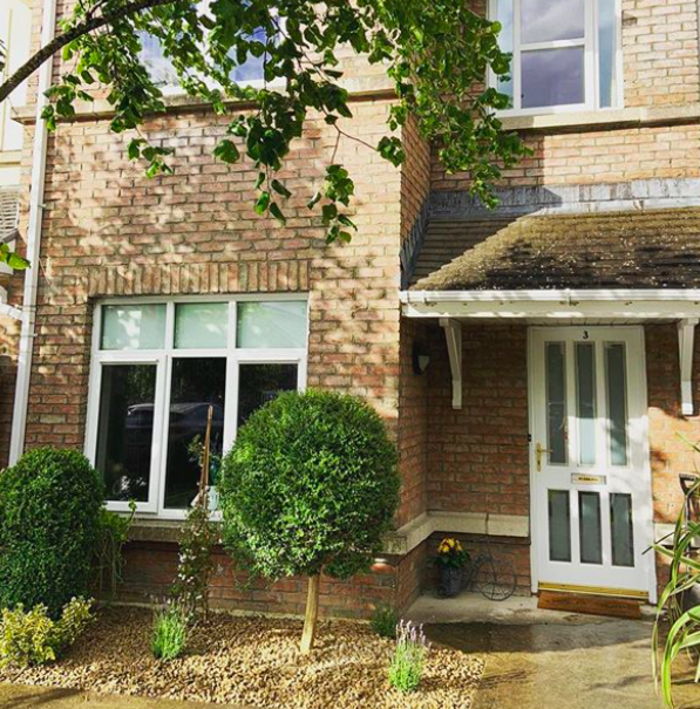 Source: Instagram/myfamilyandmeatno.3
What's your favourite part of your home and why?
That would have to be the kitchen, because the transformation from what it was when we moved in to what it is now is so impressive. Instead of getting a new kitchen, we painted it ourselves, fitted new counters and Patrick tiled the walls and floors. I love the fact that we did it all ourselves and on a budget too! We spend so much time in here.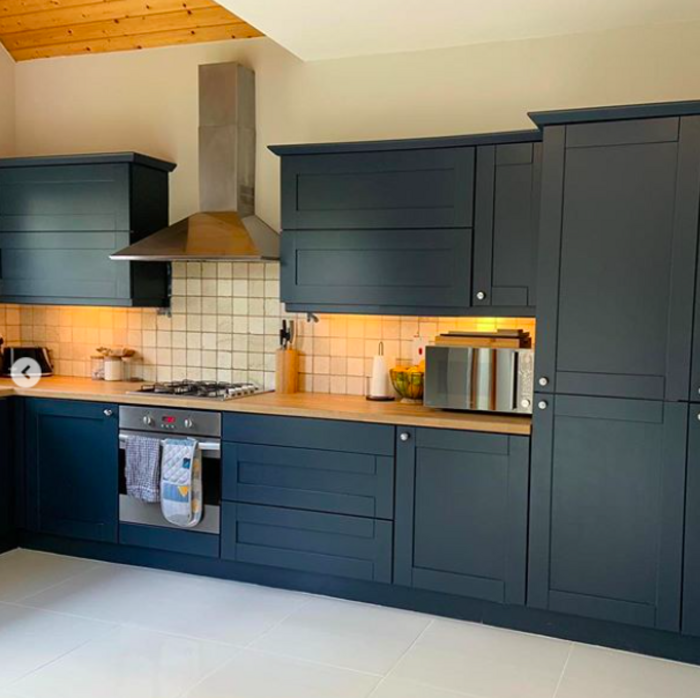 Source: Instagram/myfamilyandmeatno.3
What's one part of your home you don't like so much?
The bathrooms would be my least favourite as they are dated and need work done… but they're not top of the to-do list. Patrick does all of the work on the house himself, and with three bathrooms to work on, we'd be looking at a lot of time and money.
What's the most unique part of your home?
I think that would be the garden. It was our least favourite feature when we bought the house – it seemed so small and we thought we would get no sun at all. But when we moved in we realised we had two perfect sun spots: we get the sun right at the back door in the morning and at the back of the garden in the evening. Those sun spots led to us designing a garden with two patio areas, one for the morning coffee and one at the back for hosting evening parties with friends when we can. I think we have created a unique and perfectly functioning space with such a small area – and again we did all the work ourselves and on a budget.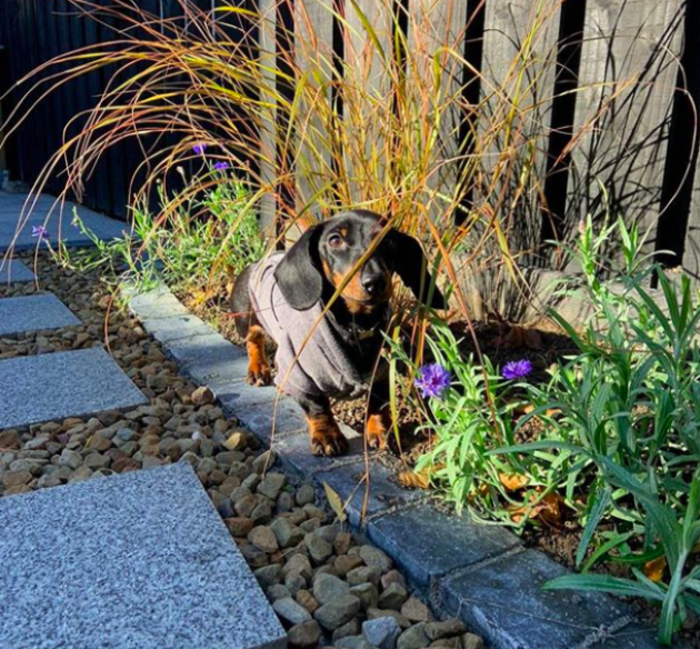 Source: Instagram/myfamilyandmeatno.3
How does an average day start in your home right now? 
Our morning usually begins with a wake up call from Lewis at 6.30a.m. We all head straight for the kitchen to be greeted by Demi. We have a coffee machine which is one thing I could not live without! We eat breakfast together at the kitchen table before I head off for work at 7.15am. Patrick gets Lewis ready and drops him to school for 8.20am, and returns home. He works from the spare room/office for the day as a software developer. I work part time so I am home to pick Lewis up from school at 2pm, and we return again to the kitchen to eat and do homework.
[embed id="embed_2"]
How does an average day end in your home right now? 
Our wind down time begins at 5pm, Patrick finishes work and we eat dinner together in the kitchen or sometimes on the sofa, especially on a Friday! After dinner we usually get out with Demi for a walk and return to the living room to relax on the sofa in front of the TV, or play with Lewis in his bedroom. Bedtime for Lewis is then 7pm, I curl up with him on his sofa under his bunk bed for a story. Once he is asleep I will get some house work done. Once the kitchen is clean I can relax. Myself and Patrick turn on the electric fire in the living room, light the candles and watch TV on the sofa, usually with a cuppa and some snacks until bedtime.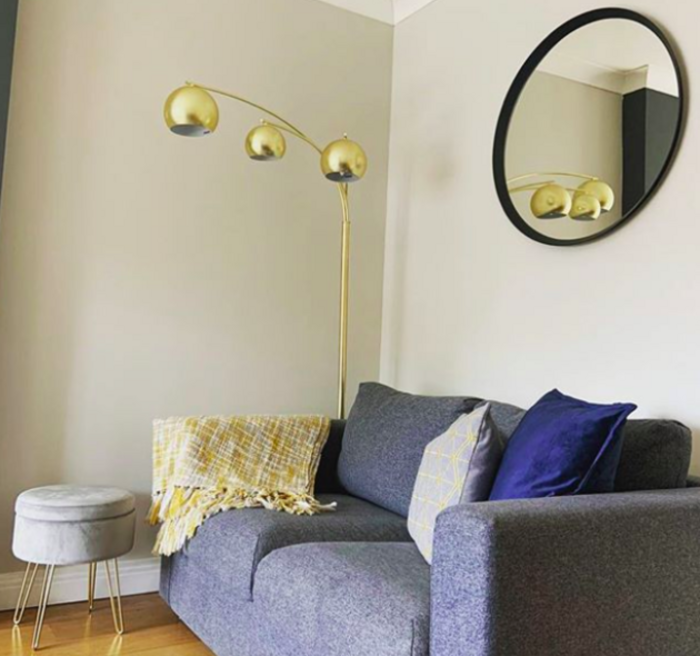 Source: Instagram/myfamilyandmeatno.3
What's one thing you'd do differently if you were decorating your home again?
I would not change a thing so far but we are still adding to our home. We started by painting all the walls a standard light grey throughout and our plan is to add more colours to the walls to decorate further! We still don't even have our own curtains so there's plenty more to do before we start changing anything we have done already…