Your Neighbourhood is a series of local area guides from TheJournal.ie, presented by KBC. We're bringing you the best of city neighbourhoods combined with the latest data. 
THE FIRST THING to understand about Swords, for outsiders, is that it's way more than just a neighbourhood. It's one of the largest urban areas in the country – with a bigger population than Kilkenny, Dundalk or in fact almost anywhere that isn't a major city.
It's still growing rapidly – the Lidl in Swords apparently sells three times as much baby food as the national average – but it isn't just sprawl. Swords is a place with its own very distinct identity and community.
It all started here in 560 AD, when St Colmcille ambled past and founded the town. And for the next 1,400 years or so, Swords was just a quiet settlement outside Dublin.
Then came the construction of the huge River Valley Estate – the second largest estate in Ireland – from 1971, followed by years of housing and industrial growth as Dublin Airport increased in size and Swords became a key population centre.
Today the 'emerging city', as it's officially known, is centred around Main Street which runs south from the castle and past the Pavilions towards Airside. Most of the housing is to the west; the airport is a few kilometres to the south with Malahide to the east.

Take me there! OK, here you are in front of Swords Castle, facing south along Main Street.
So what's the big draw? All the advantages of a suburb – good transport links, lots of schools – with the buzz of a big town. Plus, it's close to Dublin city but homes are still (relatively) affordable. A new hospital is on the way.
What do people love about it? The food and the culture, according to local food blogger Stephanie Buckley of Eat Sleep Chic.
Swords has some great foodie spots to suit all tastes. The gluten-free pancakes in Green Straw, the Carne pizza in Ruby's, the chicken wings in The Old School House. We have our own castle which plays host to some deadly annual festivals and events.
And… what do people NOT love about it? Late-night transport and clampers, says Stephanie.
The public transport needs a boost. As much as we love the Swords Express, the last bus from Dublin to Swords (midweek) is 11pm. Roll on Metro North 2027!

I'm sure you get this in every town, but beware of the clampers! Especially in Airside Retail Park – if you plan on leaving your car overnight while you hit the Wright Venue, don't. Or if you're going for a bite to eat in Gourmet Food Parlour on the North Street don't park in the Estuary pub car park – they'll get you.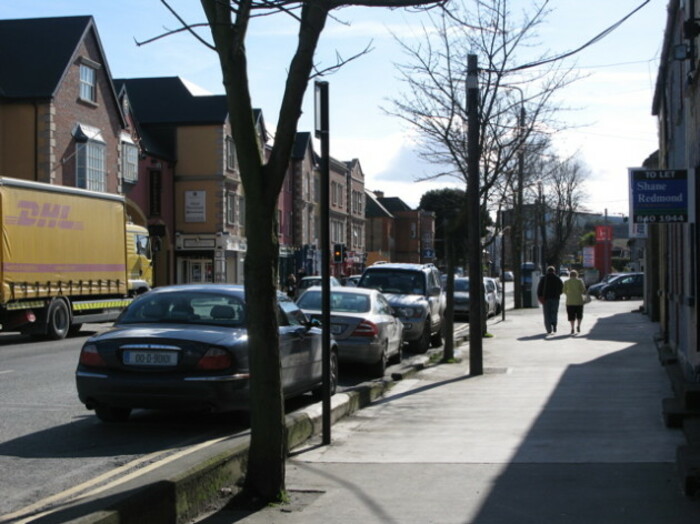 Source:
cc-by-sa
/2.0 - © Peter Gerken - geograph.org.uk/p/381905
What's the story with house prices? The average asking price in Swords was €289,000 at the end of September 2017, according to Daft.ie. This makes it one of the less expensive areas in Dublin, and well below the north county Dublin average of €350,000.
How long will it take me to the city centre? Swords is 25 minutes' drive from the city centre on a very good day. At commuter times it's three quarters of an hour. On the bus you're looking at 40 minutes or so, but there's also the option of motoring over to Malahide and getting the train which takes 25 minutes to Connolly.
Swords is literally minutes from the airport, and a handy drive from the beaches up the north Co Dublin coast.
Where should I get lunch? The Green Straw is a cafe on Main Street that has been winning hearts since it opened a couple of years ago with an emphasis on healthy meals and fresh ingredients.
Alternatives: Look Mam No Hands does reliable grub in Swords Plaza, and the Tartan Larder is a family-friendly cafe just nearby. 
And what's my new local? The Attic Bar is just upstairs from the Pound Pub, with a focus on local craft beers and ciders. There's also pizza and board games.
Alternatives: The Cock Tavern is a fine-looking old pub on Main Street that also does food. A little further away, the Boot Inn is a venerable local at the back of the airport.
Schools and supermarkets?
Swords has all the supermarkets you could want: from local (and at this stage possibly even national) institution JC's - recently taken over by Dunnes but still going – to SuperValu, actual Dunnes, Tesco, Lidl and Aldi.
There's a wealth of primary schools on offer: Holywell Educate Together (multidenominational, mixed); Gaelscoil An Duinninigh (Catholic Gaelscoil, mixed); Old Borough NS (Church of Ireland, mixed); Thornleigh Educate Together (multidenominational, mixed); St Colmcille (Catholic, boys and girls); St Cronan's (Catholic, mixed); Swords Educate Together (multidenominational, mixed); Gaelscoil Bhrian Bóroimhe (interdenominational Gaelscoil, mixed); Holy Family (Catholic, mixed).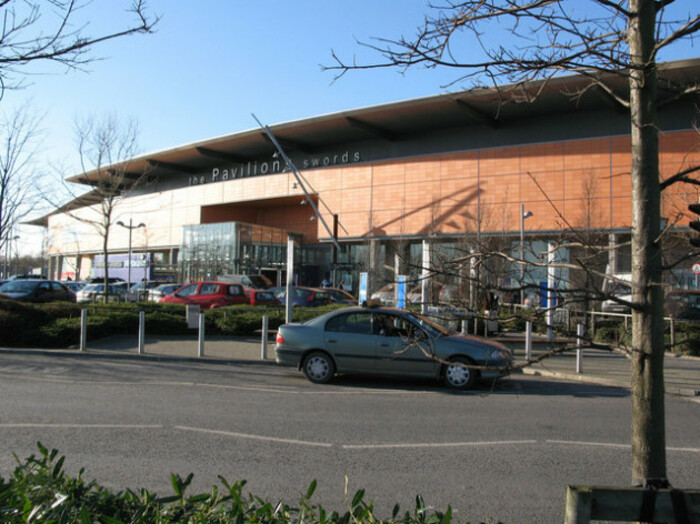 Source:
cc-by-sa
/2.0 - © Peter Gerken - geograph.org.uk/p/333114
There are four post-primary schools: Fingal Community College (interdenominational, mixed); St Finians Community College (interdenominational, mixed); Coláiste Choilm (Catholic, boys); Loreto College (Catholic, girls).
Anything else I should check out? Swords is officially home to one of Ireland's finest spice bags, thanks to the Lin Kee takeaway on North Street. So now.
OK, I'm sold. Give me one piece of Swords trivia to impress a local. Swords has what was perhaps Ireland's only large supermarket with a personality. We've mentioned it already, but here's why it reached borderline legendary status. Many locals are hoping that the supermarket's new owners Dunnes will retain its independent spirit.
If you live in Swords, let us know what you think of it in the comments!