Your Neighbourhood is a series of local area guides from TheJournal.ie, presented by KBC. We're bringing you the best of city neighbourhoods combined with the latest property data. 
FOR MOST OF the last century, Smithfield was a grimy if beloved part of Dublin's inner city. Back in the 1960s, it was run-down enough to stand in for Berlin's Checkpoint Charlie in The Spy Who Came In From The Cold. (Richard Burton famously gave the local pubs great business.)
But during the last boom, the square was extensively redeveloped with swanky apartments, ground floor retail, and grand plans for a new urban quarter. For years, many apartments and almost all the retail units stood empty. The horse fair, a feature of the area for centuries, was gradually pushed out after some public order incidents.
In the last few years, however, the arrival of the Generator hostel, a new existence for the Lighthouse Cinema, and a handful of bars and restaurants – some independents, some chains – have brought some life to the square again. It's now a favoured venue for family festivals too. 
The area is still changing fast – 2019 saw the opening of another hotel, and the demolition of the former Block T complex.
Smithfield runs north from Ellis and Arran Quays on the Liffey, bordered by Blackhall Place to the west, the markets area to the east (currently being redeveloped after the fruit market closed its doors), and Stoneybatter and Grangegorman further from the river.

Take me there! OK, here you are on the square in front of the Lighthouse, facing the famous chimney.
So what's the big draw? Apart from its city centre location? Smithfield is an area that is just coming to life. Good food, markets and regular family-friendly events – from GLOW Festival in December, to the Pride Parade in June and the Cauldron of Smithfield at Halloween – make great use of the square as a public space.
Plus it's an area of the inner city rich in history, close to lively Stoneybatter and handy for the Phoenix Park.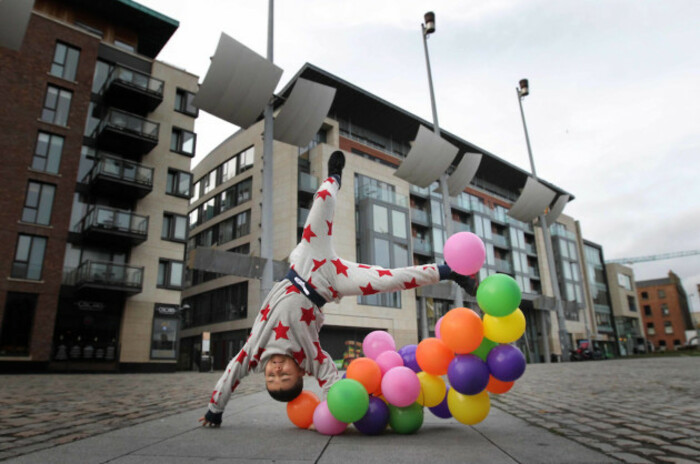 Source: Mark Stedman
What do people love about it? It's a village in the heart of Dublin, says Oisín Collins, who lives on the square:
Smithfield feels like a village that someone has dropped in a city – it's a little community with its own distinctive feel, but it's right in the heart of Dublin. Top local secrets include the Sunday evening folk music sessions in Walsh's (technically Stoneybatter but we'll claim it) and Namaste – possibly the best Indian takeaway in Dublin.
And… what do people NOT love about it? All that street life? It can be a tad noisy:
The square is a great public space, but it can be a bit noisy at the weekends when you've got a few thousand people on your doorstep, drumming workshops taking place, musicians playing concerts or loud PA systems on the go! Plus, all the high buildings act as an amplifier so expect an occasional early morning wakeup call.
What's the story with house prices? Most of the housing in Smithfield is apartments and prices are rising rapidly. The average asking price is currently just over €295,000 according to Daft.ie – a figure that has more than doubled since 2012.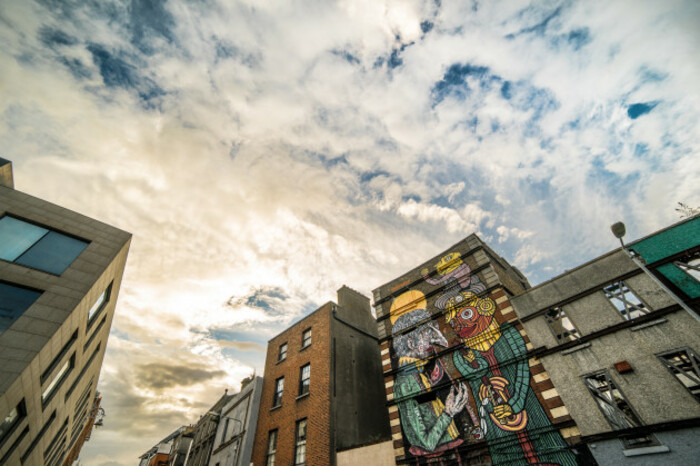 How long will it take me to the city centre? Well, you're pretty much in the city centre. Smithfield is five minutes' walk from Henry Street, and has a Dublin Bikes station too.
It also has a stop on the Luas red line if you're feeling exceptionally tired that day.
Where should I get lunch? Fish Shop on Queen Street does what it says on the tin, and more – serving up a fresh, innovative four-course seafood menu which changes daily according to the catch. For lunch, though, try their high-end fish and chip shop around the corner on Benburb Street.
Alternatives: My Meat Wagon is a good barbecue joint if you're a fan of large servings of meat, perfect for a pre-cinema face-stuff. For something a little more restrained, try Proper Order for excellent coffee and doughnuts.
And what's my new local? Frank Ryan's is a dive in the finest Dublin tradition, very dark and with an indefinable smell. Just the thing for a cold winter's night. It also has one of the city centre's only pool tables.
Alternatives: Bonobo is a new bar at the bottom of Constitution Hill, serving craft beers and cocktails with excellent pizza in its large outdoor area.
There are two great pubs in the area for traditional music. The Cobblestone is the famous one, but real locals go to M Hughes in the markets for a session. 
Schools and supermarkets? Smithfield is a very small area in geographical terms so a lot of the facilities are technically in neighbouring areas.
There's a Fresh supermarket on the square, and a Lidl on Brunswick Street. There's also Tesco and Lidl at the top of Prussia Street in Stoneybatter.
There are five primary schools nearby: D7 Educate Together in Grangegorman (multidenominational, mixed); Presentation on Halston St (Catholic, mixed); Stanhope Street Convent (Catholic, mixed); St Gabriels (Catholic, mixed); and Brunswick Street CBS (Catholic, boys).
There are two secondary schools: St Pauls CBS (Catholic, boys) and St Josephs (Catholic, girls).
Anything else I should check out? Token is a bar and restaurant dedicated to vintage arcade games and pinball machines. Eat, drink and get your Pac-Man on.
OK, I'm sold. Give me one piece of Smithfield trivia to impress a local. Local street Hammond Lane, running between the Four Courts and Smithfield square, is said to take its name from 'Hangman's Lane'. Those condemned to death were brought along here on their way to the gallows.
If you live in Smithfield, let us know what you think of it in the comments!