Your Neighbourhood is a series of local area guides from TheJournal.ie, presented by KBC. We're bringing you the best of city neighbourhoods combined with the latest property data. 
"AND I KNEW right then I'd be takin' a whirl / Round the Salthill Prom with a Galway girl."
OK, that's the obligatory Mundy reference out of the way. There is, in fact, more to Salthill than the prom's appearance in Galway Girl – but it does suggest how central this neighbourhood is to the image of Galway city at home and abroad.
Salthill has been a resort destination for years. As far back as the 1930s, the local residents of the village – numbering only a few hundred at that stage – decided they needed a church to serve the annual influx of summer visitors.
In the 1950s and 60s, the city expanded and the prom was developed with land reclaimed from the sea. Salthill was joined to the city proper.
It has had its ups and downs through the ensuing years – with some short-sighted developments, and an ever-changing array of amusements, hotels and clubs on the seafront – but the neighbourhood today has outgrown its resort origins to become a well-to-do suburb of Galway. And its diving board is as iconic as ever.

Take me there! OK, here you are in front of the Aquarium, facing down the seafront away from the city.
So what's the big draw? Salthill remains a destination for visitors from around Galway, Ireland and further afield – and on a sunny day, it's easy to see why. But over the past half-century, it's grown into much more than a summer resort. It's an established community sandwiched between the city and the sea, with some of the advantages of both.
What do people love about it? The location, says Noel Molloy, who runs the local Salthill Services site.
I like living in Salthill because it is close to the amenities of, but not in Galway city. It consists of established neighbourhoods with a sense of community where people by and large look out for and help one another. One can be in the heart of the action for entertainment and activity of all sorts, yet a few hundred metres away it is calm and relaxed.
Local amenities also got a mention from members of The Village Salthill group.
Walking up to Blackrock Pier and having a swim. Any time of year there is always great craic.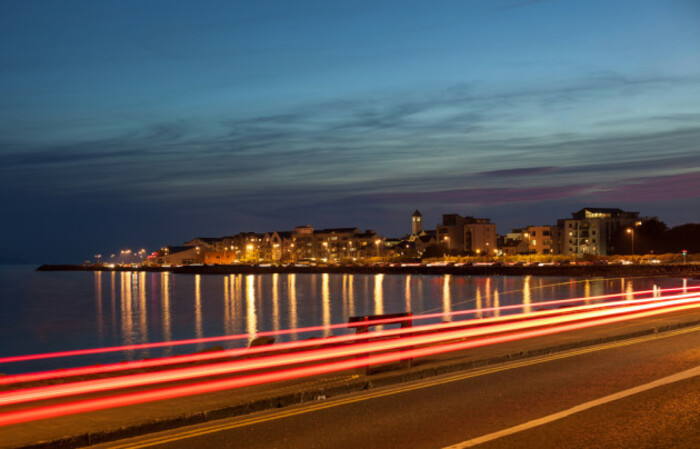 Source: Shutterstock/Rihardzz
And… what do people NOT love about it? All that said, the traffic can be a nightmare, says Noel.
A negative is that all the activity leads to traffic congestion.
Jeff from The Village Salthill group also focused on transport.
I would say we need better public transport, especially on a local level. We also need better parking, more well managed parking.
What's the story with house prices? Pricey for this part of the country. Salthill is one of the most expensive Galway neighbourhoods in Daft.ie's analysis, with average asking prices around €328,000 – significantly higher than elsewhere in the city.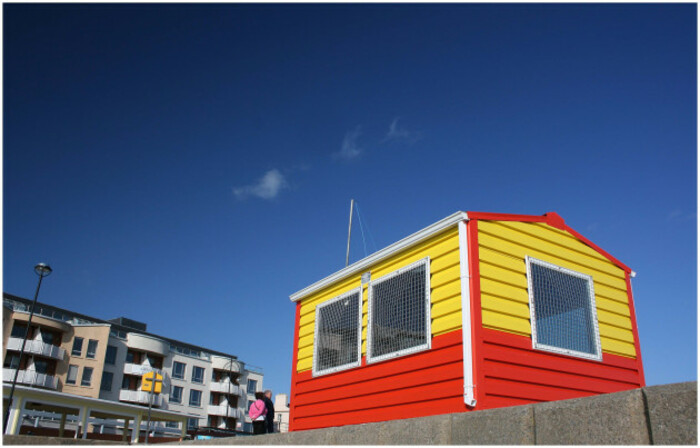 How long will it take me to the city centre? It's a mere 20-minute walk from the church in Salthill up to the Spanish Arch. Technically it's a 10-minute drive, but given Galway's traffic, you could probably pick any number there.
There are a few buses that serve Salthill too: the 401, 410 and 414 all pass through.
Where should I get lunch? Try La Collina, an Italian place which makes its own pasta every day as well as serving other staples.
Alternatives: For something more informal, the Gourmet Tart Company serves pastries, coffee and sandwiches. Or for some of the best food in the city, Kai on Sea Road is just a short walk from Salthill.
And what's my new local? Oslo is the headquarters of the Galway Bay Brewing Company – one of the biggest players on the Irish craft brewing scene – and as you'd expect they serve an impressive range of beers and solid food.
Alternatives: O'Connor's has been around for so long it can bill itself as 'O'Connor's Famous Pub' and has a list of celebrity visitors.
Schools and supermarkets? Perhaps unsurprisingly given its history as a tourist destination, Salthill isn't too hot on supermarkets. But there is Mortons for upmarket groceries on the Lower Salthill Road; Joyce's supermarket on the way to town in the Claddagh; an Aldi up towards Rahoon and the original Joyce's in Knocknacarra.
There are two primary schools: Scoil Íde (Catholic, mixed); and Scoil Naomh Einde (Catholic, boys).
There are three post-primary schools on the fringes of Salthill: Coláiste Einde (Catholic, mixed); Jesus and Mary (Catholic, girls); and the Dominican college on Taylors Hill (Catholic, girls).
Anything else I should check out? The diving board, obviously. The concrete tower structure at Blackrock – built in 1954 – is the visual icon of Salthill, and still well used as a local facility to boot. It's one of the various locations around Ireland that hosts a Christmas Day swim for the hardy.
OK, I'm sold. Give me one piece of Salthill trivia to impress a local. Salthill's leisure facilities have not always been peaceful places. During the War of Independence in 1919, the Salthill tennis club had its pavilion burned to the ground and its courts dug up by republican volunteers, angry at the incursion of a British game played by members of the military.
Do you live in Salthill? Share your opinion in the comments!
[embed id="embed_4"]