Your Neighbourhood is a series of local area guides from TheJournal.ie, presented by KBC. We're bringing you the best of city neighbourhoods combined with the latest property data. 
SAGGART HAS BEEN around since the 7th century AD, when a monk named Mosacra founded a settlement here (giving it the name Teach Sacra, house of Sacra). For most of its life, it's been a fairly sedate village outside Dublin. The Dublin and Blessington Steam Tramway stopped here until 1932.
But it's best known these days for being the fastest-growing town in Ireland, two censuses in a row. Its population rocketed by 46 per cent in the five years to 2011, while by 2016 it had added more than half as many again.
It was home to much Celtic Tiger construction – Jim Mansfield's vast CityWest Hotel complex is just around the corner – and was left with unfinished estates when the recession hit. However, they have now come to life, with many young families moving into the area.
Sitting at the very end of the Luas, the town continues to attract new residents, and it's now home to one of Ireland's youngest populations: the average age is just over 30.

Take me there! OK, here you are in the middle of the village outside Jacobs' pub.
So what's the big draw? Saggart has great transport links, sitting just off the N7 with the M50 minutes away. Its position as the Luas terminus gives it a direct link into the heart of the capital, too.
But apart from that, it's a commuter town that still has a heart. The old village at the centre of the big housing estates gives it a focal point that some growing commuter areas lack, and locals are quick to point out that the 'village' feel has survived the rapid population growth.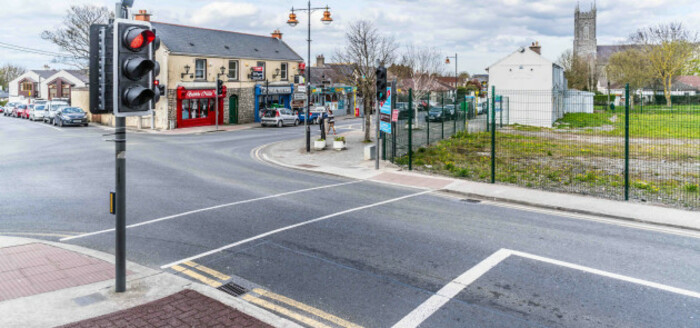 What do people love about it? It's a Dublin satellite that still feels like a village, says Tracy Malcolm.
I don't think I would move anywhere else. You're really close to everything, right by the motorway, right by the Luas line, but it still feels like a village. I can walk out my door and go to the shop, the creche, the school around the corner. And you know people. You go into the local shop and you could be there for half an hour, chatting.
Liam Roche says it's a place that has got its mix just right.
Saggart has retained its mood/feel as a Dublin village, part rural with stacks of heritage and part modern with good restaurants, pubs, hotel and retail. All with a backdrop of the Dublin hills.
And… what do people NOT love about it? As with many fast-growing places, the amenities are still catching up with the population, says Tracy.
There's no real recreational green space. We have been promised a new facility, a community centre and multi-purpose facility. I'd love to see that happen. We need somewhere more to go, there's a lot of people who need some space – somewhere to meet up, or for a mother and baby group to go.
Liam agrees that a central community space is needed.
Planners did not designate a civic space in the village centre for all to enjoy.
What's the story with house prices? The average asking price of a home in Saggart is €280,849 according to Daft.ie. That's up slightly on this time last year, but it's not increasing as fast as many other Dublin neighbourhoods.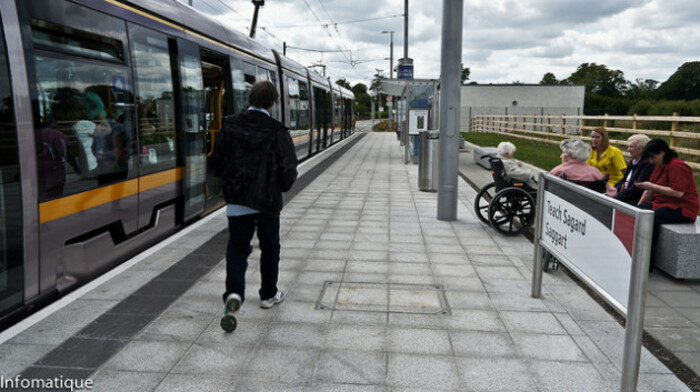 How long will it take me to the city centre? It's 40 minutes on the Luas to Jervis. The drive will take you a similar length of time, although with more fluctuations according to traffic.
The number 69 bus also passes through the village, although it'll take you a bit longer – about an hour into town, give or take, thanks to some zig-zags through Citywest and Clondalkin.
Where should I get lunch? The Anvil is a popular local spot with a menu of well-sourced standards.
Alternatives: Carpe Diem serves Mediterranean-tinged food for lunch and dinner, while the Maple Tree delivers gastropub fare.
And what's my new local? Jacob's is the pub at the heart of the village, drawing pints since 1901.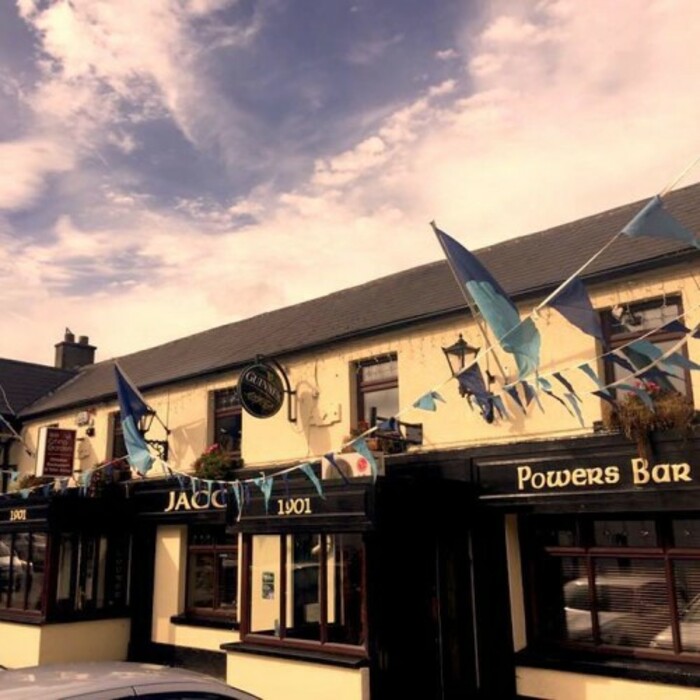 Alternatives: The aforementioned Maple Tree will do you a craft beer or a cocktail. Down the road in Rathcoole, Muldowneys is a big suburban local.
Schools and supermarkets? There's a Dunnes in the village. Other options are a Tesco Express in Rathcoole, or for your fancy bits there's the Avoca on the Naas Road.
There are three primary schools in Saggart: St Mary's (Catholic, mixed, 706 pupils); Citywest Educate Together (multidenominational, mixed, 349 pupils); and Citywest and Saggart CNS (multidenominational, mixed, 315).
The area is due to get a new secondary school by 2020.
OK, I'm sold. Give me one piece of Saggart trivia to impress a local. The 1916 Proclamation of Independence came from Saggart. At least, the paper it was written on was made in the area – which has a long history of paper milling.
As resident Liam Roche notes: "Saggart made high quality official paper for the new Irish Government following independence, and the paper used for the Proclamation was made in Saggart paper mill." The mill chimney can still be seen in the village.
Do you live in Saggart? Share your opinion in the comments!
[embed id="embed_5"]