Your Neighbourhood is a new series of local area guides from TheJournal.ie, presented by KBC. We're bringing you the best of city neighbourhoods combined with the latest property data. 
PHIBSBORO HAD ITS first heyday in the 19th century, when the rail and canal terminus at Broadstone brought what was then a fringe of the city to life. The imposing St Peter's Church was built in 1862, and several of the area's landmark Victorian pubs followed shortly afterwards.
In the last few decades, Phibsboro has been an up-and-coming area of the Northside – often a little scruffy, but full of charm. It's helped along by its characteristic redbrick terraces and a wealth of facilities – from Dalymount Park to the Mater Hospital. Recent years have seen a new focus on community life in the neighbourhood with initiatives like local festival Phizzfest.
Today the neighbourhood is centred around Doyle's Corner, a crossroads that follows the time-honoured Dublin tradition of being named after its largest pub. The Phibsboro Shopping Centre – a much maligned piece of 1960s tower-block architecture that nonetheless has its dedicated fans - provides the commercial hub. (The shopping centre, along with Dalymount next door, is currently amid a long-running redevelopment saga.)
Phibsboro is bordered to the north by Glasnevin, to the west by Cabra and Grangegorman, and to the east by Drumcondra.

Take me there! OK, here you are at Doyle's Corner facing down towards St Peter's church.
So what's the big draw? It's a lovely old area within minutes of the city centre, rich in history (both Eamon de Valera and James Joyce lived here) but also full of life today. As we've said, it's also an area on the up. Significant new investment – in the shape of the Luas service, the TU Dublin city campus at Grangegorman, and a planned MetroLink station just across the canal – is likely to only increase the area's attractiveness.
What do people love about it? It's a vibrant young neighbourhood in a great place, says resident Jamie Burke.
You feel part of Dublin city, but it's also easy to remove yourself from the city madness with a stroll in the Phoenix Park or the Botanic Gardens. Dublin 7 feels young – lots of students, new Irish, young families. I think many residents and non-residents aren't aware of the beauty of the Phibsboro stretch of the Royal Canal.
While Ronan Fox highlights the sense of community.
The major thing we love here is community. It's our experience that people really do look out for each other in this neighbourhood.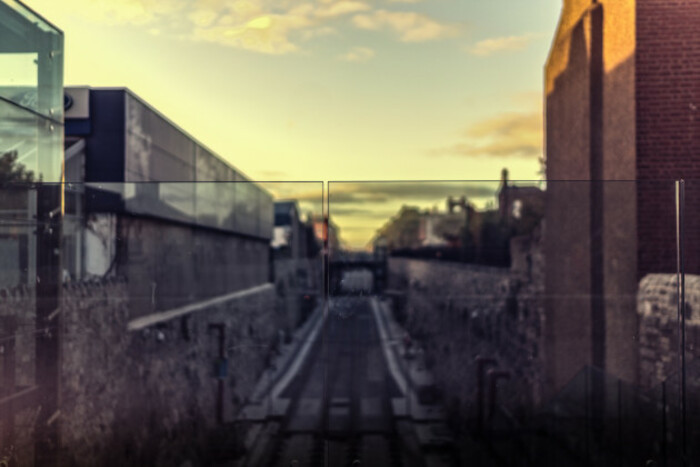 And… what do people NOT love about it? The village centre has a potential which isn't fully realised at the moment, says Ronan:
Phibsboro has the potential to have a real village centre feel about it, much like Ranelagh or Sandymount. There are some great cafes, eateries and businesses – but the euro and charity shops and the eyesore that is the very run-down shopping centre severely dilute that potential.
Architecture-wise, it's an old neighbourhood – which means it's not built for lots of cars, says Catriona Barrett.
Not many properties in Phibsboro have driveways so all parking is on-street. A lot of this on-street parking isn't metered 24/7, which means residents sometimes don't have a spot beside their house/apartment. This can be a headache, but if you don't use your car everyday then it's not an issue.
What's the story with house prices? The average asking price for a property in Phibsboro is €396,186 at the end of 2017 according to Daft.ie. That's almost exactly the same as the all-Dublin average of just under €395,000. Prices here have more than doubled since the recession, one of the biggest increases anywhere in the city.
How long will it take me to the city centre? It's a 20-25 minute walk from Doyle's Corner to Henry Street – but the new Luas will get you into the city in just eight minutes.
Alternatively Phibsboro is extremely well-connected to the Dublin Bus network. Routes 4, 9, 38/A/B, 46A, 83, 83a, 120, 122 and 140 all pass through, and any of them will get you into the city inside 10-15 minutes if the traffic isn't horrendous. (We cannot guarantee that the traffic won't be horrendous.)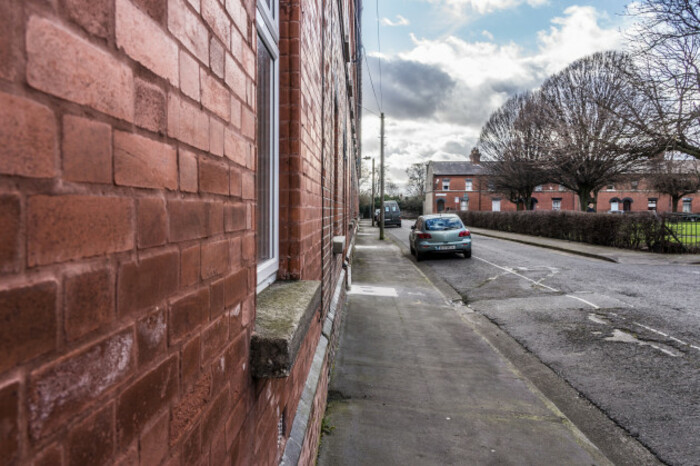 Where should I get lunch? Two Boys Brew serves up excellent coffee and equally excellent lunches and brunches, on the North Circular just by the crossroads. Be ready for a queue at weekends.
Alternatives: If it's something more traditional you're looking for, Woodstock Cafe is a local institution that's been doing scones and dinners for the good people of Dublin 7 since the 90s. Bang Bang Café on Leinster Street serves up pastries and sandwiches using local produce, and Legit Coffee Co on the North Circular offers great brunches.
And what's my new local? There's a wide selection of good pubs to choose from. The Back Page on the Phibsboro road does a warm welcome, fine beer and a ping pong table – as well as frankly excellent pizza.
Alternatives: The Bohemian is a venerable Dublin pub of the best possible sort, all dark wood and locals. The Hut is another good spot for a pint.
Schools and supermarkets? There is a smallish Tesco in the Phibsboro Shopping Centre. Beyond that, your options are the much larger Tesco in Cabra, Lidl in Glasnevin, or the Aldi and Lidl on Parnell Street.
There is only one primary school in Phibsboro proper: St Peter's (Catholic, mixed). However, more options are nearby in Cabra, Glasnevin and Grangegorman.
Secondary schools, too, are in Cabra and Stoneybatter.
Anything else I should check out? The Blessington Basin, between Phibsboro and O'Connell Street, is one of the secret gems of the inner city. A former reservoir tucked away behind walls, it's a beautiful secluded spot where herons can sometimes be seen nesting on the central island.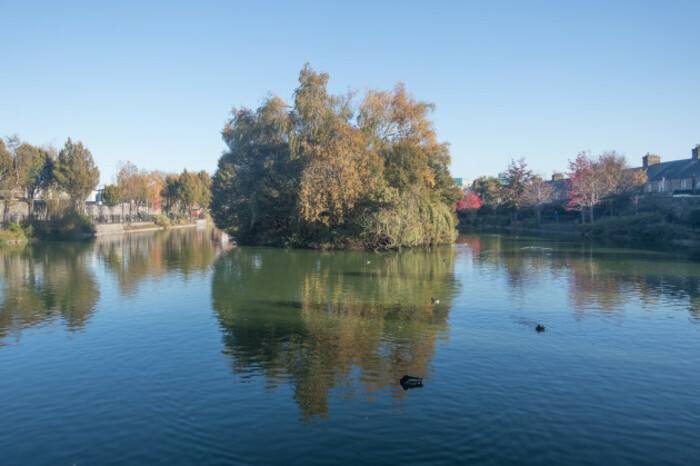 OK, I'm sold. Give me one piece of Phibsboro trivia to impress a local. Phibsboro hosted Bob Marley's one and only Irish gig. He played one night at Dalymount Park in 1980 with the Wailers, on his last tour, shortly before being diagnosed with the cancer that would kill him the following year.
Do you live in Phibsboro? Let us know your opinion in the comments!