Your Neighbourhood is a series of local area guides from TheJournal.ie, presented by KBC. We're bringing you the best of city neighbourhoods combined with the latest property data. 
MAYNOOTH IS A smallish town with a grand history.
For hundreds of years it punched well above its weight as the home of the Fitzgerald family – the Dukes of Leinster who were the centre of power in Ireland for centuries, building local landmarks Maynooth Castle and Carton House in the process.
Later, it cemented its position at the heart of power with St Patrick's seminary, set up in 1795 for "the better education of persons professing the popish or Roman Catholic religion". It gradually grew to become the largest seminary in the world, churning out 500 priests a year in its heyday. The canal running through the heart of the town, followed by the railway, helped traffic.
Today, however, it is the non-denominational Maynooth University that dominates the town's affairs – almost doubling the local population during term-time, and bringing an influx of shoppers, eaters and (of course) drinkers.
Maynooth is the commercial heart of north Kildare, with a couple of big spaces offering lots of retail options. The main street is still lively too, helped along by a generous complement of student bars.
Take me there! OK, here you are on the main street facing down towards the university.
So what's the big draw? It's a lively town with plenty of heart just outside Dublin – many would say it has more going for it than other places on the commuter belt. It's also a pretty place with family-friendly housing, canalside walks, and a main street that hasn't been hollowed out by retail parks. Traffic can be an issue, but there's a ring road on the horizon. 
What do people love about it? The "friendly people" and great restaurants, says resident Bernie O'Meara who lives in the Kingsbry area – but also just the location.
It's near Dublin and it's easy to get to the country as well. There is a good public transport system – Dublin Bus run a regular service, we have trains going to Dublin and to Sligo and Bus Eireann also run a service to Galway and Mayo.
And… what do people NOT love about it? The students are sometimes a source of tension, says Bernie.
Maynooth is a relatively small town and the university has over 10,000 students. There are large amount of rented houses and a lot of them are not kept very well. I would like to see more accommodation built on campus.
What's the story with house prices? The average property in Maynooth costs just under €333,000 according to Daft.ie. This makes it just marginally more expensive than its neighbour Dunshaughlin, but significantly more than other Kildare towns like Celbridge, Naas and Newbridge.
How long will it take me to Dublin city centre? If you're commuting, it's about an hour or so's drive at peak times – more like 30-40 minutes otherwise. The bus takes a similar length of time.
However, the train will get you to Connolly in half an hour with a fairly frequent service.
Where should I get lunch? Try Shoda, a 'market cafe' opened in 2016 which serves coffee, sandwiches and a couple of main courses changing daily at the Glenroyal Hotel. It also has a kids' corner!
Alternatives: L'Art du Chocolat is a patisserie and 'chocolate bar' for anyone with a sweet tooth. For something more substantial, Avenue is a long-standing local restaurant with a menu of standards.
And what's my new local? Brady's is an old pub on the main street that gets good reviews for its Guinness.
Alternatives: McMahon's, also on the main street, has a selection of craft beers and is rated for its friendly staff.
Schools and supermarkets? Maynooth is extremely well supplied with supermarkets. There's a huge Tesco Extra in the retail park, a large Dunnes, an Aldi, a Lidl just off the M4 AND a SuperValu.
There are five primary schools: Presentation (Catholic, girls); Maynooth BNS (Catholic, boys); Educate Together (multidenominational, mixed); Scoil ui Fhiaich (Catholic Gaelscoil, mixed); and another, Gaelscoil Ruairí, which has just opened and is currently sharing the Scoil ui Fhiaich campus.
There are two post-primary schools on the Maynooth Education Campus: Maynooth Post Primary School (interdenominational, mixed) and Maynooth Community College (multidenominational, mixed).
Anything else I should check out? If you're bewildered by the array of supermarkets, Masterson's Fruit and Veg is an independent local greengrocer known for enthusiastic Facebook posts about their produce. "You can't beat the flavour of our sweet BOG CARROTS".
OK, I'm sold. Give me one piece of Maynooth trivia to impress a local. One professor at St Patrick's College played a key role in the development of modern electricity, and was known for electrocuting students. Father Nicholas Callan developed a precursor of the modern battery, and tried out his invention by giving electric shocks to volunteers.
When his battery grew large enough to knock the students he was trying it on unconscious, he switched to electrocuting turkeys instead.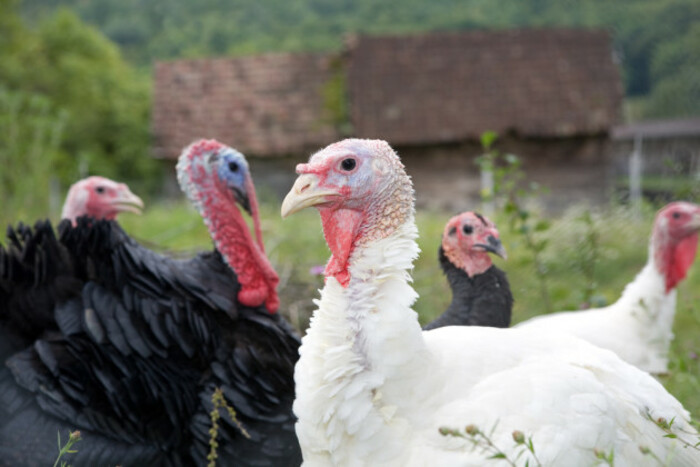 Source: Shutterstock/Gordana Sermek
Do you live in Maynooth? Share your opinion in the comments!
[embed id="embed_4"]