Your Neighbourhood is a new series of local area guides from TheJournal.ie, presented by KBC. We're bringing you the best of city neighbourhoods combined with the latest property data. 
WHEN THEY ARRIVED in their warships in 795AD, the Vikings found Malahide Estuary to be a comfortable and convenient base for their warriors after a long day raiding and plundering nearby settlements.
It has continued to be a desirable location more or less ever since.
During the 19th century, Malahide was a seaside resort used by comfortably-heeled Dubliners to escape from the city. In 2003, the CSO reported that more high earners lived in Malahide than any other town in the State. It's still associated with the well-to-do.
But as a community, Malahide has changed beyond recognition in the last half-century. Since housing estates began to appear in the 1960s, the population has grown from around 1,500 to almost 17,000 today. The core village has expanded to take in a broader set of residential areas, stretching along the coast between Portmarnock to the south and Swords to the west. And new developments continue to appear.

Take me there! OK, here you are on the Diamond at the heart of the village.
So what's the big draw? Malahide is a thriving seaside village with every attraction that entails. Oh, and it also happens to be 30 minutes from Dublin city centre.
You can have long walks on the beach, good food, and feel like you're away from the capital – but still hop on the Dart and cross the Liffey in less than half an hour.
What do people love about it? "Everything", says Niamh O'Connor of Tidy Towns Malahide. But she names the location and the amenities.
It's on the Northside for a start, it's by the sea, it's so close to town. Things are right on our doorstep and there are so many amenities. Cricket clubs, football clubs, sailing – there's everything. It's a privilege to live here.
Despite the growth, she adds, the town doesn't feel anonymous.
Even though Malahide has expanded so much, it's still got that village atmosphere and sense of pride. More and more residents' associations are getting involved.
And… what do people NOT love about it? It's expensive, says Niamh – and parking can be an issue.
The price of property in Malahide is outrageous. It's unfortunate. A lot of people want to live here and prices go up with it.
The lack of parking drives people insane. There's a lot of developments coming, a lot of new shops, but no parking to facilitate those shops. And that leads to traffic in the village then.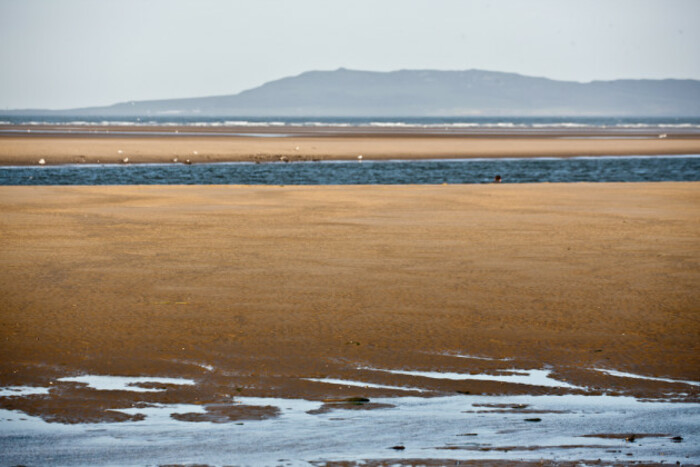 What's the story with house prices? Erm, reassuringly expensive? Malahide is the priciest place to buy anywhere in Dublin outside the city or south county, according to Daft.ie. The average asking price of €491,000 across all properties puts it roughly on a par with Rathmines and Dundrum.
How long will it take me to the city centre? It's about half an hour's drive straight up the M1. That's outside rush hour, of course – during peak times it will be a lot longer.
But the train will get you into Tara Street in between 20 and 30 minutes, depending on the service – the commuter rail is a little faster than the Dart.
The bus takes about three quarters of an hour. Malahide is connected by the 32, 42, 142 and the 102 to the airport.
Where should I get lunch? Malahide has a lively enough cafe scene. If the local branch of Avoca isn't your thing, try the Gourmet Food Parlour for a solid lunch or brunch offering.
Alternatives: Kajjal is a Pakistani restaurant that's a cut above the average with a good-value lunch menu. Or for something different, Cape Greko is a Greek and Cypriot restaurant with a loyal local following.
And what's my new local? Gibney's is the centre of Malahide; a big pub (there are seven bars) with something for practically every taste. Gets lively at weekends.
Alternatives: For a cocktail, try Gilbert and Wright's, who also serve pizza.
Schools and supermarkets? Even the supermarkets are fancy in Malahide. Alongside a SuperValu, there's the Organic Supermarket and a Donnybrook Fair.
For a more standard Big Shop, there's a Dunnes and Lidl in Portmarnock or a wealth of options in Swords.
There are five primary schools: John Paul II (Catholic, mixed); St Sylvester's (Catholic, mixed); St Andrew's (Church of Ireland, mixed); St Oliver Plunkett (Catholic, mixed); and on the northern fringe of Portmarnock, St Helen's (Catholic, mixed).
There is one post-primary school, Malahide Community (interdenominational, mixed).
Anything else I should check out? The walk along the beach is a much-loved local ritual. You can stroll along the strand from the mouth of the estuary, past Low Rock and High Rock (it has an, um, higher rock) all the way to Portmarnock.
OK, I'm sold. Give me one piece of Malahide trivia to impress a local. People used to drop eels down the well in the middle of town. The shape of St Sylvester's holy well is a well-known feature of Malahide. The custom of catching eels and dropping them down it is less well-known, but it went on until the 1890s. It's thought that they were believed to purify the water.
Do you live in Malahide? Let us know your opinion in the comments!
[embed id="embed_4"]