Your Neighbourhood is a series of local area guides from TheJournal.ie, presented by KBC. We're bringing you the best of city neighbourhoods combined with the latest property data. 
INCHICORE USED TO be the marshland where sheep were grazed before being driven to market in Dublin city. Its name comes from the Irish Inse Chór, 'Sheep Island'.
But the arrival of the railway in the nineteenth century changed all that. The area's geography made it a useful place for the Great Southern and Western Railway to build its works – which meant houses for workers, and infrastructure to support them. As the railway grew, so did Inchicore.
By the 20th century, Inchicore had become part of Dublin city proper. A village centre grew at the junction of Emmet Road and Tyrconnell Road, with housing all around it. Some of the oldest homes in the area are in the walled CIE estate next to the railway works, while housing south towards the Grand Canal tends to be a little newer.
Inchicore today runs along the river Camac, between the Liffey and the Grand Canal. It is bordered to the east by Kilmainham, to the south by Drimnagh, and to the north and west by Ballyfermot and Cherry Orchard.

Take me there! OK, here you are in the middle of the village.
So what's the big draw? Inchicore is an old Dublin community that, like many others, is experiencing an influx of new residents. As a (by Dublin standards) relatively affordable area, it's been a go-to for young families over the last few years, drawn by the settled community, transport links, and proximity to the city centre.
In short, it's a neighbourhood with lots of history that is also renewing itself.
What do people love about it? It's a place that gets the mix right, says resident Gráinne Dunne.
Inchicore has a real cross-section of society with a strong old Dublin community and plenty of younger international people moving in. There are more chippers than you could shake a stick at but there are also whispers of hipster cafes on the way. It's a great location to cycle the canal or take the Luas into town.
It just has loads to offer, says Michelle Doherty-Licciardi.
In terms of hidden gems, there is Richmond Barracks – its historical significance is perhaps overlooked as it's so close to Kilmainham Gaol. There's a choice of two restaurants and it's a great place to meet friends. We've got the recently reopened Goldenbridge cemetery, where you will find peace and quiet (and history if you read the gravestones). Architecturally and historically, there are buildings like Emmet Hall, which is linked to Michael Mallin and James Larkin. Within walking distance are War Memorial Gardens, the Irish Museum of Modern Art (IMMA), Kilmainham Gaol and the Phoenix Park, which are all gorgeous settings and free of charge.
And… what do people NOT love about it? More in the way of eating and drinking wouldn't go amiss, says Gráinne.
It'd be great if the village could be connected with the river a bit more. Few more restaurants and cafes and better public space in the village would be great.
And proper planning is needed as more housing is built, says Michelle.
Anumber of sites are popping up without facilities and services. The fear is that Inchicore will expand too rapidly with the redevelopment of St Michael's Estate. Already, there are no green spaces or even temporary pitches for the youth to play in the area. There are no swimming pools either, so older children and youths don't have many options for sport or other activities.
What's the story with house prices? The average asking price of a home in the area is €297,731 according to Daft.ie. That's significantly lower than the city average of around €420,000.
However, prices in Inchicore have been rising very quickly. It's among only a handful of Dublin neighbourhoods where the average asking price has more than doubled since the recession.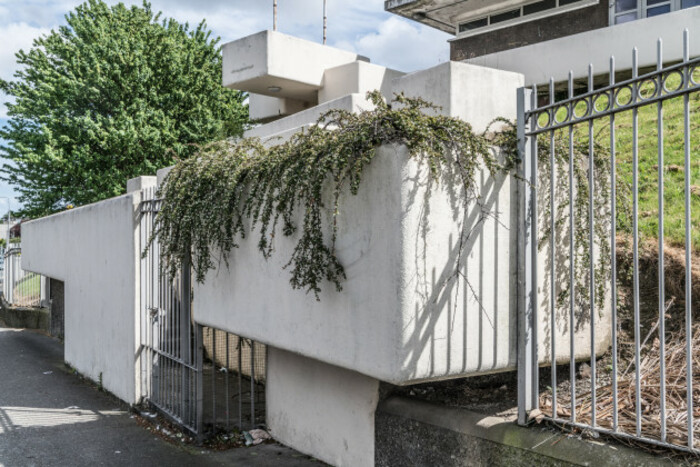 How long will it take me to the city centre? It's just under an hour's walk into town from the centre of Inchicore village.
Dublin Bus services 13, 40, 68, 69 and 79 all pass through and will get you into town inside half an hour. Alternatively, you can stroll a few minutes' south to the red line Luas at Drimnagh or Goldenbridge and be in the center in less than 20 minutes.
Where should I get lunch? Try The Mess cafe in Richmond Barracks, which opened last year. It serves good food and coffee in the surroundings of an old classroom. And as an additional bonus, it's a community initiative that provides support and training for people with disabilities.
Alternatives: O'liva is an Italian place right in the middle of the village that comes recommended. Or just to the east at the Kilmainham crossroads is Union8, a neighbourhood bistro.
And what's my new local? The Black Lion is the oldest pub in the village, and probably the most beloved. It has a reputation for friendly staff and good pints.
Alternatives: Slatt's is a smaller local tucked away on a residential stretch of Railway Avenue.
Schools and supermarkets? There's a Tesco Express on the main street. Other than that, there's a SuperValu up by Heuston Station, or a load of larger supermarket options towards Walkinstown.
There are six primary schools in the area: Inchicore NS (Catholic, mixed, 225 pupils); Goldenbridge Convent (Catholic, mixed, 257 pupils); Scoil Mhuire Gan Smal (Catholic, mixed, 343 pupils); Gaelscoil Inse Chor (Catholic, mixed, 234 pupils); to the south, Bluebell NS (Catholic, mixed, 116 pupils); and St Cillian's (Catholic, mixed, 44 pupils).
There are two post-primary schools: Mercy Secondary School (Catholic, girls, 163 pupils); and Inchicore CFE (interdenominational, mixed).
OK, I'm sold. Give me one piece of trivia to impress a local. Tucked away behind the Mary Immaculate church is a memento of a different religious climate in Ireland: a fifty-foot-high, full-size concrete replica of the grotto at Lourdes.
The massive edifice of the Inchicore Grotto was built over several years in the 1920s, funded by donations from local residents. It aimed to recreate every tuck and fold of the rock at the Lourdes original. When it opened in 1930, thousands of people flocked to it. Now it attracts only the occasional visitor. This Dublin Inquirer article tells the full story.
Do you live in Inchicore? Share your opinion in the comments!
[embed id="embed_4"]