Your Neighbourhood is a series of local area guides from TheJournal.ie, presented by KBC. We're bringing you the best of city neighbourhoods combined with the latest data. 
GLASNEVIN IS FAMOUSLY the home of one and a half million Dubliners: underground, in the cemetery that is the neighbourhood's most famous landmark.
But it's also a nice place to live (and the area's, um, alive population is significantly smaller and more exclusive). Glasnevin is well-known as a desirable Northside neighbourhood with a reputation as a quiet, leafy, family-oriented place to make a home.
It starts with Edwardian redbricks just north of the Royal Canal, then moves north through large housing estates built in the 1950s and 1960s – many families moved in when the houses were new and stayed their whole lives.
To the north and west it borders Ballymun and Finglas. The boundaries are a hot-button issue even for locals: Ballymun Avenue was renamed Glasnevin Avenue in the 1970s after lobbying from residents.

Take me there! OK, here you are at the Tolka bridge facing south towards the church and the entrance to the Botanic Gardens.
So what's the big draw? Glasnevin is generally a tranquil, residential area with lots of families and good schools. It has some of the city's best green space in the shape of the Botanic Gardens and several other parks. And the very settled nature of the estates mean there is a strong community spirit, with active voluntary groups and residents' associations.
It is also widely known as a well-off area and includes some of the swankiest streets on this side of the river – Iona Road is pretty much the Millionaire's Row of the Northside. But let's not hold that against it.
What do people love about it? It's the perfect balance of bustle and tranquillity, says longtime Glasnevinite Lisa Nic an Bhreithimh:
Glasnevin is a hidden gem and the best of both worlds – you can escape from the bustle into the peaceful Glasnevin parks, while also being close to the city when you want a bit more noise! It's a quiet, safe place to live with a homeliness like no other I know in Dublin.
And… what do people NOT love about it? Neighbours Ballymun and Finglas have a mixed reputation – but that's mostly unfair, argues Lisa:
The only negative thing I'd say is that it gets a bad name for its surrounding areas, most of which are unfounded as these areas are also great. Don't listen to the age-old stories, Northside Dublin is the place to be!
What's the story with house prices? The average asking price in Glasnevin is just over €394,000 according to Daft.ie – almost exactly the same as the average for Dublin overall. But it is one of the more expensive areas on the northside of the city.
Properties toward the southern end of the neighbourhood in particular trend well over the average.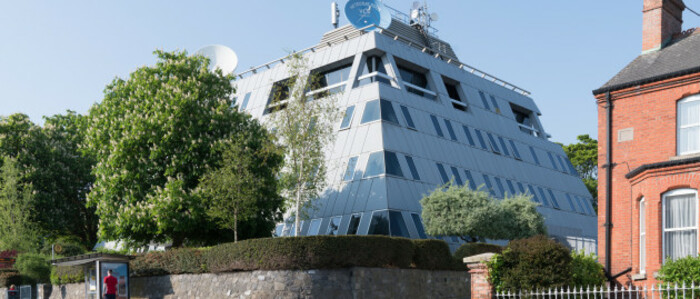 How long will it take me to the city centre? From the Tolka House pub, it's a 40-minute walk down to O'Connell Street, or more to the southside. It's somewhere between 20 minutes and half an hour on the bus.
Glasnevin is well served by Dublin Bus – routes 4, 9, 13, 40 and 83 all pass through. There are no rail or Luas links at the moment, but it's on the route for the planned MetroLink service to Dublin Airport, with stations planned at Whitworth (ie just by the canal) and Griffith Park.
Where should I get lunch? The Washerwoman is an old pub that's been converted into a restaurant – the Northside outpost of city-centre favourite The Woollen Mills. Food is fresh and local.
Alternatives: Anderson's is a local institution: a cafe and food hall that also hosts gigs in the evening. Yeeros is a casual place serving rare-enough-in-Dublin Greek food – they also do a solid takeaway.
And what's my new local? The Gravediggers isn't just a local, it's one of the best pubs anywhere in the city. With dark, cosy snugs inside for winter and a green outside for summer (well, at least you can look at it – a recent decision has banned outdoor drinking) it's hard to beat.
Alternatives: Autobahn is a big local on Glasnevin Avenue famed for its carvery, while the 250-year-old Tolka House is reputedly where the Met Éireann forecasters head for a post-storm stiffener.
Schools and supermarkets? Glasnevin doesn't exactly have a wealth of supermarkets. There is a Lidl just west of the cemetery in the industrial estate, a Tesco Express on Glasnevin Avenue and a Tesco Extra further west across the Finglas Road.
However, there is an excellent, buzzing farmers' market at Honest2Goodness in the same industrial estate on Saturdays.
The primary schools in Glasnevin itself are St Vincent's (Catholic, boys); St Brigid's (Catholic, girls); and Sacred Heart (Catholic, boys). Several more are clustered up towards Finglas.
The secondary schools are St Vincent's (Catholic, boys); St Mary's (Catholic, girls); and St Kevin's (Catholic, boys).
Anything else I should check out? A great local shop: Corrigan's in Ballygall is a third-generation family butcher with legions of loyal customers.
OK, I'm sold. Give me one piece of Glasnevin trivia to impress a local. The watchtowers on the wall surrounding the cemetery were built to deter bodysnatchers, who would dig up freshly interred corpses and sell them to surgeons and medical schools. Adult cadavers went for £2 a go during the eighteenth and nineteenth centuries.
If you live in Glasnevin, let us know what you think of it in the comments!