Your Neighbourhood is a series of local area guides from TheJournal.ie, presented by KBC. We're bringing you the best of city neighbourhoods combined with the latest property data. 
TO MOST PEOPLE in Ireland, Dundrum means the shopping centre.
The area has become synonymous with the retail juggernaut that opened at the peak of the last boom. But Dundrum was originally a town in its own right, well outside the city walls. Archaeological finds in the area go back to the 6th century, and there was a castle here by the 13th century – a defensive outpost against raiders from outside the Pale.
It was a quiet enough spot until the arrival of the railway in 1854. This brought growth, and gradually the old village was subsumed into greater Dublin. Like other suburbs, its population ballooned in the second half of the 20th century and it picked up a reputation as a traffic bottleneck.
The new Dundrum Town Centre – the shopping centre that launched a thousand Ugg boots – opened in 2005. More money was spent there in 2008 than in Galway or Limerick cities.
But most of the thousands who arrive to Dundrum Town Centre every day do so without touching the neighbourhood around it, a leafy but well-connected part of south Dublin. Dundrum today sits just south of Churchtown and Clonskeagh, and north of Sandyford and Ballinteer. It's bordered by Rathfarnham to the west and Goatstown/Mount Merrion to the east.

Take me there! OK, here you are on the village main street by the Holy Cross church.
So what's the big draw? Dundrum is a family-friendly residential area with plenty of space that's just a few minutes from town on the Luas. It's also handy for the M50, and on a bus route to the airport.
But it's more than just housing – the neighbourhood is a thriving mix of old and new amenities, the village main street lined with cottages is still very much alive, and there's a real community. There's a wealth of green space nearby, too – from Airfield Estate to Ballawley Park and the mountains only a few minutes' drive away.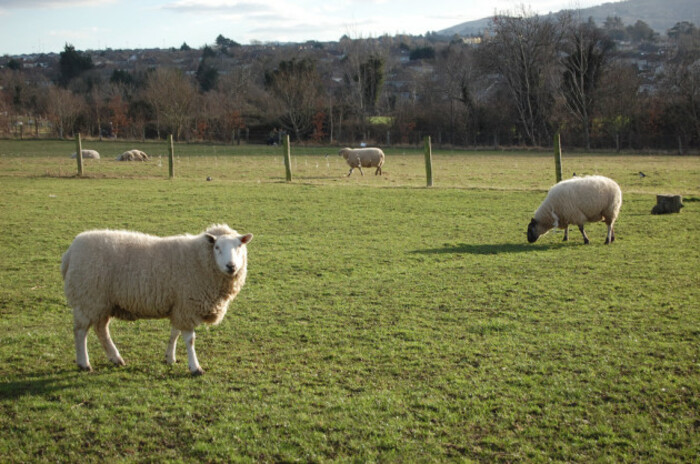 What do people love about it? There's loads going on, says resident Laura Steerman – but it still feels like a village.
I love living in a thriving community – there are a fantastic range of supports, clubs, sports, schools, creches, churches, parks, old and new homes and businesses. The icing on the cake has to be living close to Dundrum Town Centre.

But saying that, there's still a 'small village' sense about Dundrum. A few steps down from the centre curves a main street where people still pull over for a chat with a friend at the side of the road
Convenience is also the key factor for Brianain Clarke.
The shopping centre opens until 9 which is amazing! The cinema, Airfield (like a mini Avoca in the village). Great selection of hairdressers and beauticians all of which open late which is fantastic for people who work 9-6! The Luas is very handy for access to city centre.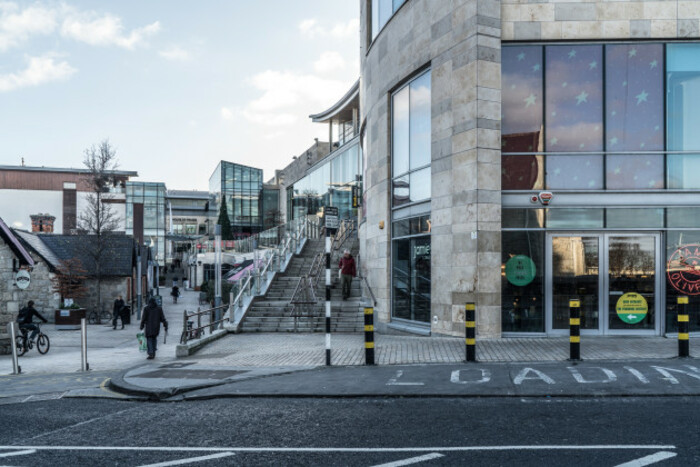 And… what do people NOT love about it? The traffic can be something else, says Laura.
Traffic congestion can be crazy during rush hour commutes as Dundrum is bookended by Sandyford Industrial Estate and Clonskeagh Business Park. At its epicentre is Dundrum Town Centre which draws miles of traffic in the run up to Christmas.

I can't speak for others but we put up with it for all the vibrancy and employment brought to the area, and tend to walk, use public transport or journey at quieter times to get around.
The dominance of the shopping centre can also mean that chain outlets dominate the food and drink in the area, says Brianain.
[There are] no young pubs for going out at weekends or late night bars – P Macs just opened but in the shopping centre, which is a bit off putting. It would be a lot better to have a P Macs type pub on Main Street.
What's the story with house prices? Fairly significant. Dundrum is in the top tier of Dublin neighbourhoods by price, with an average asking price of €490,000 putting it in the same cohort as other desirable Southside destinations like Rathmines, Rathfarnham and Monkstown.
How long will it take me to the city centre? Twelve minutes exactly on the Luas. As one resident puts it, "If someone ordered a round, you could hop on and literally be in the pub by the time your drinks arrived."
By road, it's more like half an hour – longer at rush hour when Southside arteries turn into car parks. Dublin Bus routes 14, 44 and 75 also pass through.
Where should I get lunch? Try the Brickyard gastropub, an unassuming-looking place just at Balally Luas stop. They do excellent coffee and a careful menu of high-end sambos, salads and more substantial dishes.
Alternatives: The Overends Kitchen is a popular cafe on the grounds of Airfield estate, with a focus on locally-sourced ingredients. There's a wealth of options in the shopping centre, of course, including The Counter burgers and many more.
And what's my new local? Uncle Tom's Cabin is a lively local with a reputation for great Guinness. It's on the main road just north of the Luas bridge.
Alternatives: The Dundrum House is a welcoming spot on the main street. Its bar food is also well regarded.
Schools and supermarkets? There's a Tesco Superstore at the southern end of the shopping centre, and a Lidl on Main Street. More options are nearby in Sandyford and Nutgrove.
There are five primary schools: Taney (Church of Ireland, mixed); Holy Cross (Catholic, mixed); St Attracta's (Catholic, mixed); Scoil Naithi (Catholic Gaelscoil, mixed); and Ballinteer Educate Together (multidenominational, mixed).
There are five post-primary schools: St Tiernan's (interdenominational, mixed); Notre Dame (Catholic, girls); De La Salle (Catholic, boys); and just to the south in Ballinteer, Wesley (Methodist, mixed) and Ballinteer Community School (interdenominational, mixed).
Anything else I should check out? The Airfield Estate is a feature of the area much loved by local families: 38 acres of working farm in the city. There's a seasonal rotation of events – but even on a regular day there are lots of animals to look at, great strolls around the fields, and a good cafe too (see above).
OK, I'm sold. Give me one piece of Dundrum trivia to impress a local. One of Dundrum's most famous residents discovered the electron in his spare time. George Johnstone Stoney worked in an administrative job in the university system during the 19th century, but performed scientific research on his days off. He introduced the concept of the electron in 1874 (although he initially called it the 'electrine').
Do you live in Dundrum? Share your opinion in the comments!