Your Neighbourhood is a series of local area guides from TheJournal.ie, presented by KBC. We're bringing you the best of city neighbourhoods combined with the latest property data. 
DRUMCONDRA IS ONE of the older inner residential suburbs in north Dublin, with streets built before some of its neighbours were even a twinkle in a city planner's eye.
Geographically speaking, it stretches north from the Royal Canal on either side of the N1, petering into Whitehall somewhere around Griffith Avenue. To the west are the redbricks of Glasnevin; to the east, Fairview and Marino.
Atmospherically speaking, it runs from wide and leafy streets north of the Tolka, to the tight rows of cottages around Croke Park. And there's nowhere like it on a match day.

Take me there! OK, here you are facing north along the Drumcondra Road towards the main row of shops.
So what's the big draw?
Drumcondra is mostly quiet, friendly and safe. It's perched neatly between urban and suburban. Plus the last ten years or so have seen a renewed influx of small independent businesses that are bringing more of a community feel to the main road. It has its own market now and all.
Speaking of the main road… to certain wilfully unenlightened Southsiders, this area will always be 'the way to the airport'. And yes, it is handy for the airport. It's also very handy for town; for the M1 and the M50; for Croke Park (sometimes painfully so); and for anywhere along the railway line heading west. Basically transport links are a serious plus.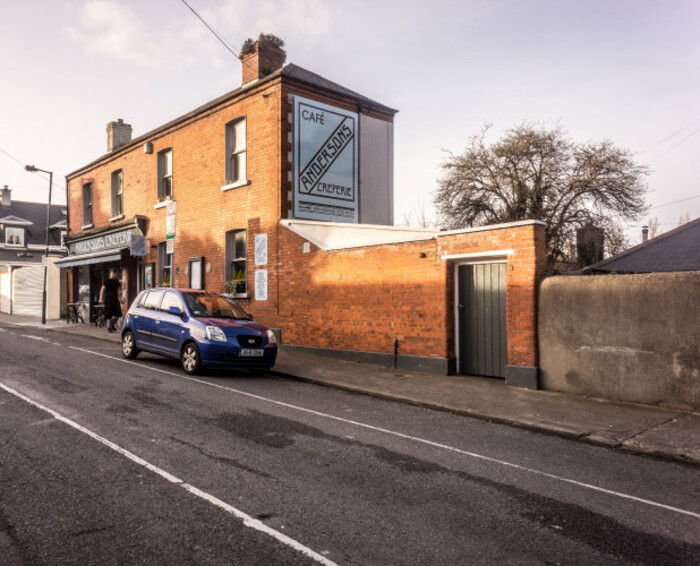 What do people love about it? The young population and the sense of activity, says resident Caoimhe Fahy – but also the more tranquil places.
Drumcondra is a very young neighbourhood, with a large student population due to DCU and St Pats. The large volume of people in the 18-30 bracket makes it a very lively neighbourhood, and there's always a lot of people milling around. Obviously, if you're into GAA it's the place to be on weekends during the summer!

Griffith Park in Drumcondra is a lovely escape, and the Botanic Gardens are only a short walk away.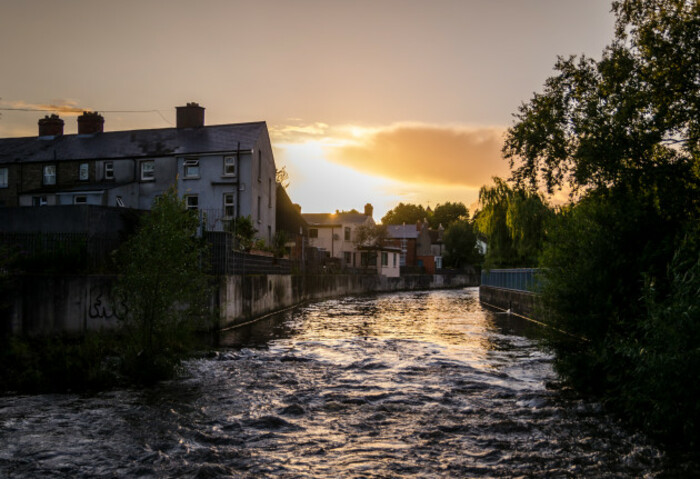 And… what do people NOT love about it? Caoimhe highlights the relative lack of supermarkets, and the fact that some people find the trip through the O'Connell Street and Dorset Street areas a turn-off.
The supermarkets in Drumcondra aren't the best. There is a Tesco Metro on Drumcondra Road, and a Centra beside the train station. The closest large Tesco is in Phibsboro.

Although it's very close to town, the walk isn't through the safest areas so I wouldn't be walking home in the dark or late at night.
What's the story with house prices? The average property in the area has an asking price of just over €415,000, according to Daft.ie figures for September 2017. That puts it a good chunk above the Northside average, but slightly lower than the prices in neighbouring Marino and Fairview.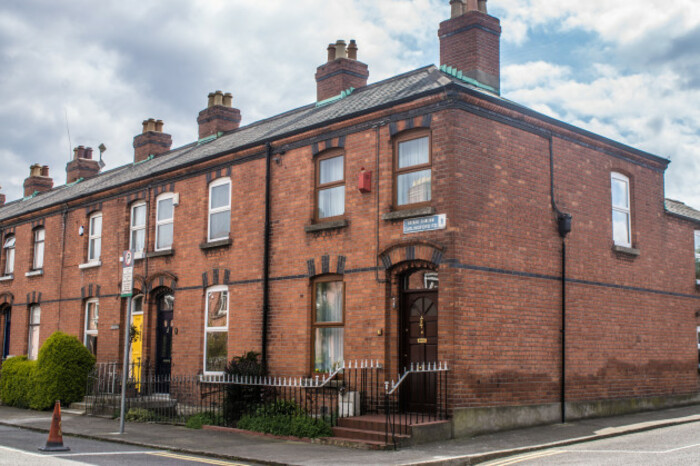 How long will it take me to the city centre? From outside Fagan's pub, it's less than half an hour's brisk walk to Henry Street. The same journey is around 15 minutes on the bus – numbers 1, 16, 33, or 41 – or the train will get you into Tara Street in under 10 minutes on a good day.
Where should I get lunch? Shouk opened a couple of years ago serving Israeli and Middle Eastern food in a casual setting, and has quickly become a destination for brunch, lunch and dinner. Try the mezze for sharing.
Alternatives are: local institution Anderson's; Lovely Food Co, just at the corner of the Archbishop's Palace; or if you're feeling fancy, twenty2 on Sion Hill Road and Restaurant 104 on the main drag.
And what's my new local? Try McGrath's next to the train station, a low-key pub that is known for its food -  and an impressive off-licence selection for whenever you decide to leave.
Alternatives are: Carthy's snug in the Ivy House; the Cat and Cage for a student crowd; or Quinn's for *the* match day experience. Plus you can't really mention Drumcondra pubs without mentioning Fagan's.
Schools and supermarkets?
As mentioned, Drumcondra is in a bit of a supermarket desert. There's a Tesco Metro on the main road – but otherwise you'll likely be heading to Glasnevin, Phibsboro or Whitehall for the Big Shop.
Schools, however, are a different story. There are no fewer than 7 primaries: Lindsay Road (Presbyterian, mixed, 90 pupils); St Columba's (Catholic, girls, 400 pupils); St Patrick's (Catholic, boys, 495 pupils); Drumcondra national school (Church of Ireland, mixed, 57 pupils); Grace Park Educate Together (multidenominational, mixed, 117 pupils); Scoil Mobhi (Catholic Gaelscoil, mixed, 255 pupils); and Corpus Christi (Catholic, girls, 443 pupils).
There are also three secondary schools: Rosmini Community School (interdenominational, mixed, 138 pupils), Scoil Chaitriona (Catholic Gaelscoil, mixed, 441 pupils) and the Dominican College (Catholic, girls, 740 pupils).
Anything else I should check out? Peter's Chipper comes highly recommended.
OK, I'm sold. Give me one piece of Drumcondra trivia to impress a local. Drumcondra was the original location for Fair City, before RTÉ built a custom set over in Donnybrook. The first episodes of the soap were shot on Barron Place.
If you live in Drumcondra, let us know what you think of it in the comments!