Your Neighbourhood is a new series of local area guides from TheJournal.ie, presented by KBC. We're bringing you the best of city neighbourhoods combined with the latest data. 
CLONDALKIN IS AN area rich in history. First settled more than 7,000 years ago, it was an early monastic settlement (hence the famous round tower) before being sacked by the Vikings and playing host to a major battle during the Norman invasion. By 1547 it was described as a "walled and good town".
However, it wasn't until the 1970s that the current neighbourhood as we know it began to take shape with large-scale house building. Clondalkin was one of Dublin's "new towns" proposed in 1967, and the Corporation and County Council built most of the homes initially.
Today, the area is centred around the old village just west of the M50, with substantial hinterlands stretching north to Lucan and south to Tallaght. Among other things, it's regarded as an unusual urban centre for the Irish language and culture, and is also home to Dublin's first outlet of the clean-eating, houmous-making, naked-swimming phenomenon that is the Happy Pear. So now.

Take me there! OK, here you are at the junction of Tower Road and Main Street, facing towards the round tower.
So what's the big draw? Clondalkin is one of a shrinking number of neighbourhoods left in Dublin that could reasonably be described as 'affordable'. It's got great transport links and is handy for the Square and Liffey Valley shopping centres with strong communities in the estates and an absolute abundance of schools.
What do people love about it? There's just loads on offer, says longtime Clondalkin resident Helen Cussen.
There's Clondalkin GAA – the oldest GAA in Dublin; the amazing Corkagh Park which has a coffee shop, a rose garden, a playground etc and a 5k run takes place every Saturday morning for the more sporty types. The bus service is good and it's a short distance to the M50. We now even have a Dublin Bike depot outside the Happy Pear!
And… what do people NOT love about it? It's grown very quickly, says Helen, and that can bring its own issues.
What I don't like about Clondalkin is how built up it is. At one point a lovely village – now it is almost like a town. As much as I like the village, I wouldn't walk on my own late at night.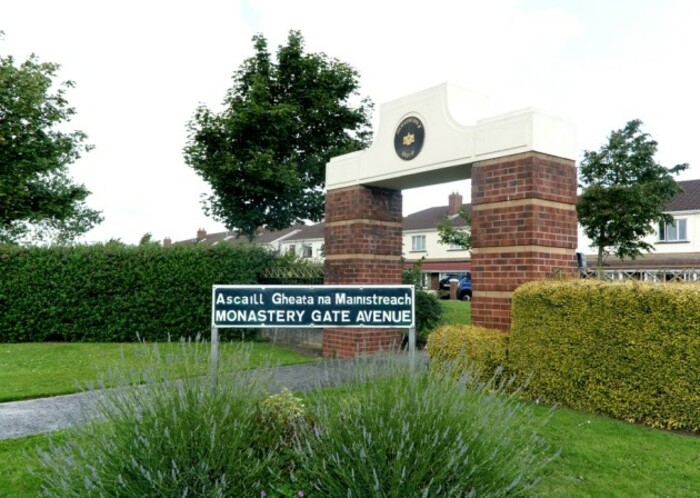 What's the story with house prices? Clondalkin is one of the least expensive areas in Dublin – in fact, just eight neighbourhoods of the 118 tracked by Daft.ie are cheaper overall. The average asking price for a property here is currently €234,143 – well below the city average of roughly €395,000.
How long will it take me to the city centre? From the centre of Clondalkin, you're looking at about half an hour's drive to the city centre outside rush hour – more at peak times.
But the Luas from Red Cow is a consistent 30 minutes, and Clondalkin is on a load of bus routes: the 13, 68, 69, 76 (running north-south between Tallaght and Chapelizod), and 151. The 40 isn't far away either.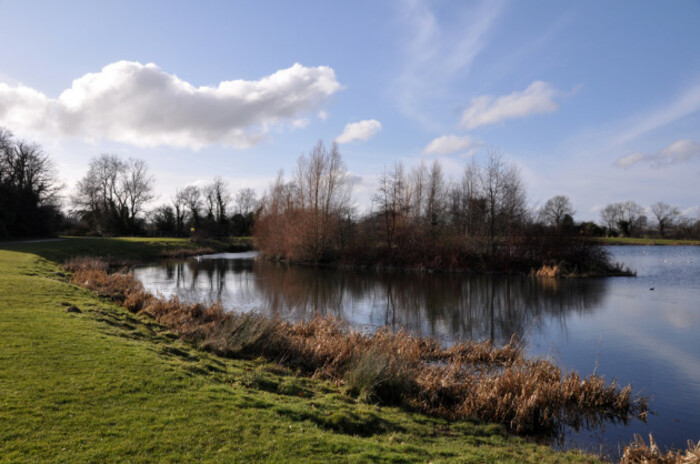 Overall transport links are extremely good, with the M50 on your doorstep providing quick access to other areas in Dublin and the airport.
Where should I get lunch? East Village Coffee is a fine neighbourhood coffee place on Monastery Road, opened at the end of 2016. They do breakfast, lunch and a good cuppa.
Alternatives: There's the aforementioned Happy Pear café at the round tower, serving the brothers' trademark selection of natural treats. Or on the other side of Clondalkin try the Honeycomb Bakery, in the ACE Enterprise Park on the Bawnogue Road.
And what's my new local? Quinlan's, aka the Black Lion, is a big local place with a few different areas (including a sizeable beer garden).
Alternatives: The Laurels is a sprawling pub which feels purpose-built for a pint with Sunday lunch.
Schools and supermarkets? Clondalkin is well served with supermarkets. There's a huge Tesco in the heart of the village, and a Lidl up on the Nangor Road. The Dunnes at the Mill Centre is also a whopper.
There's also a wealth of school options. For primaries alone there are St John's (Church of Ireland, mixed); Gaelscoil na Camoige (Catholic, mixed); Gaelscoil  Chluain Dolcain (Catholic, mixed); Clonburris (Catholic, mixed); St Joseph's (Catholic, boys); Scoil Mhuire (Catholic, mixed); Scoil Áine (Catholic, mixed); Scoil Ide (Catholic, mixed); Scoil Nano Nagle (Catholic, mixed); Scoil Talbot (Catholic, mixed); St Ronan's (Catholic, mixed); and Sruleen NS (Catholic, mixed).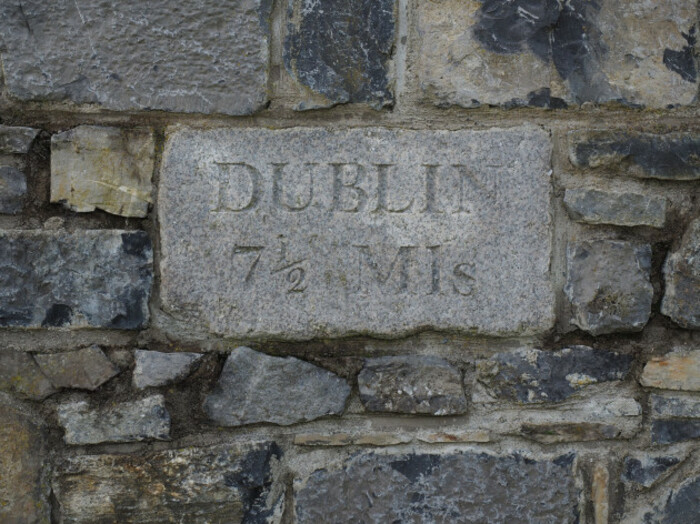 There are four post-primary schools: Moyle Park (Catholic, boys); Coláiste Bríde (Catholic, girls); Coláiste Chilliain (interdenominational, mixed); and Deansrath Community College (interdenominational, mixed).
OK, I'm sold. Give me one piece of Clondalkin trivia to impress a local. Reynolds' local shop near Newlands Cross is a venerable local institution that has remained pretty much unchanged over its half-century in operation – when the owner retired in 2018, it made the news. They specialise in jam doughnuts and were known to ignore the cash register in favour of totting up bills on the back of a cornflake box.
Do you live in Clondalkin? Let us know what you think of it in the comments!