Your Neighbourhood is a series of local area guides from TheJournal.ie, presented by KBC. We're bringing you the best of city neighbourhoods combined with the latest property data. 
BY DUBLIN STANDARDS, Citywest is a very new area.
The hotel and business campus, built in the 1990s, became synonymous with the Celtic Tiger – part of a booming city that was expanding in all directions. Jim Mansfield's luxury hotel development, the largest in Ireland, was known as a place for business conventions and Fianna Fail ardfheisanna.
It is only in the last 20 years, too, that the residential population has exploded – with estates built in a circle around the business campus and housing still being built today. More than 500 new homes – mostly houses - got planning approval in 2018, and 282 new apartments are under construction as of autumn 2019, with even more at the application stage.
The area is young in all respects, with three new primary schools and a secondary school on the horizon for 2020.
Today, Citywest sits mostly between the N7 and the N81. It is bordered to the west by Saggart and to the east by the outer suburbs of Tallaght, including Jobstown and Fettercairn.

Take me there! OK, here you are outside the shopping centre. (One of Ireland's newest, built in 2005.)
So what's the big draw? Citywest is an area that was designed with good transport links in mind. It's handy for the M50, and bookended by the twin arteries of the N7 and N81. Then there's the Luas too.
As with many areas with a lot of new housing, there are active organisations in each estate – some led by management companies, others by the residents themselves – and a lot of resident involvement in community activities.
What do people love about it? The location, says Nickola Boyle, who lives on the Belfry estate.
Being so close to Tallaght and all the convenience that brings, and at the same time Blessington and the countryside. It's the best of both worlds. We also have a huge range of services such as choice of great schools, shops and the Luas with playgrounds and nice areas to walk. It's a small enough area but growing rapidly. As a family, Citywest provides everything we could need from a community!
The estates have strong individual characters and communities, says resident Natalie – something that came to the forefront in the snow earlier this year.
There's a real sense of community in the estate I live in. They organise summer barbecues and other events. The support neighbours showed each other during the snow [in 2018] was incredible. People sharing food supplies; one lady gave her neighbour bananas for her fussy eater toddler, others helped neighbours dig their cars out, gave a loan of portable heaters when people's heating broke and much much more.
And… what do people NOT love about it? As with many rapidly expanding suburban areas, amenities can lag behind housing, says Nickola.
The downside of the area is the growing need for more services and facilities as the population grows. At the moment we're ticking along but hopefully with the surge in housing development comes an equal surge in development for the public.
If you're looking to go for a drink, you'll need to go to Saggart, says Natalie, adding that antisocial behaviour can be an issue despite active local organisation.
There's no pub in Citywest. There seems to be a noticeable level of youth up to no good who are coming into our estate from neighbouring areas. Our neighbourhood watch however is excellent and extremely vigilant.
What's the story with house prices? Some of the lowest anywhere in the capital. According to Daft.ie figures, the average asking price of a home in the Citywest area is now just over €260,000. That's in the bottom 10 per cent of Dublin neighbourhoods by price. It's roughly on a par with Blanchardstown, Tallaght and Clondalkin.
How long will it take me to the city centre? It's roughly a 40-minute drive into town – although of course that will be longer at peak times.
The red line Luas runs right through the Citywest area, between the business campus and the shopping centre. It's about 45 minutes from the Fortunestown stop in to the middle of the city.
There are also several Dublin Bus services: the 65b, 77a and 77x all end up here.
Where should I get lunch? There isn't a wealth of food options in Citywest, but you could try Baked Patisserie in the shopping centre for coffee, pastries or something more substantial. Their brunch comes well reviewed.
Alternatives: There's also a Chopped and a Costa. There are more options in Saggart, including The Anvil, a popular local spot with a menu of well-sourced standards.
And what's my new local? Citywest doesn't have its own pub at the moment. A few minutes' drive away in Saggart is Jacob's, a longstanding local which has been pulling pints since 1901.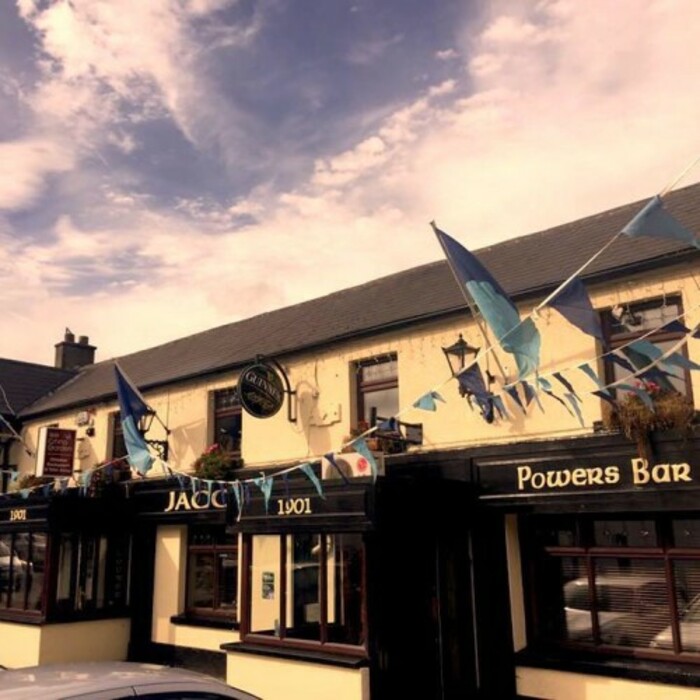 Alternatives: There's the Citywest Hotel, of course, but the nearest proper pubs are really all in Saggart. Commuter landmark Brown's Barn used to cater to the after-work crowd, but closed in 2015.
Schools and supermarkets? There is a Dunnes in the shopping centre, another in Saggart, and a new Lidl just to the east in Jobstown (the previous one having been destroyed in a high-profile incident during Storm Emma).
There are three primary schools in Citywest: Citywest and Saggart CNS (multidenominational, mixed, 315 pupils); Citywest Educate Together (multidenominational, mixed, 349 pupils); and Scoil Aoife (multidenominational, mixed).
There are currently no secondary schools in the area, but a new one is scheduled to open in 2020.
OK, I'm sold. Give me one piece of trivia to impress a local. The Citywest Hotel is one of only a small group of hotels in the country to have a dedicated helipad on site – as befits its status as a Celtic Tiger icon.
Do you live in Citywest? Share your opinion in the comments!
[embed id="embed_5"]