Your Neighbourhood is a series of local area guides from TheJournal.ie, presented by KBC. We're bringing you the best of city neighbourhoods combined with the latest data. 
SIXTY YEARS AGO, Castleknock was mostly just fields: a nondescript area of farmland and a small village outside the western edge of Dublin city.
It was developed into housing from the 1950s onwards alongside its near neighbour Blanchardstown, but kept a reputation as a place for large homes and a comfortable lifestyle. With the Phoenix Park on its collective doorstep, it's now known as a distinctly upscale bit of the Northside. (There were a few raised eyebrows in neighbouring areas when local residents objected to a Lidl.)
But actually, Castleknock is more diverse than it might first appear – with plenty of perfectly ordinary estates surrounding the mini-mansions at the park edge, and substantial numbers of new houses especially towards Carpenterstown.
Also, you can't talk about Castleknock in Dublin without somebody mentioning that it's the ancestral home of Colin Farrell. So let's just get that out of the way now.

Take me there! OK, here you are at the heart of the old village – the junction of Castleknock Road and College Road.
So what's the big draw? Well, Colin Farrell (sorry) has said that he loves the place so much he sometimes drives there in the middle of the night just to sit in the car outside his childhood home.
But his nocturnal habits aside, Castleknock is a leafy and quiet suburb that is known as a comfortable place for families – many have several generations in the area. It's a strong community too: as of summer 2019, it even has its Tidy Towns committee back after an 18-year gap. 
What do people love about it? The strong community spirit, says lifelong resident Aobh Kavanagh – and the location.
It's a close-knit community with a lot of people still living there who grew up there also. It's well served by public transport – bus and train. It's really close to the Phoenix Park and the Royal Canal runs through it which can be nice for summer strolls. It's a very residential area, so family friendly.
And… what do people NOT love about it? There are limited options for a bite to eat, says Aobh.
It has a few pubs and restaurants but it would be great to have more brunch/dinner options. You have to go into the city centre. Traffic can also be bad during rush hour.
What's the story with house prices? Castleknock is one of the most expensive areas on the Northside, with average asking prices on Daft.ie hitting €443,000 in the third quarter of this year. The area is one of a few Dublin neighbourhoods where property values are within shouting distance of their Celtic Tiger peak.
How long will it take me to the city centre? On a good day with no traffic, it's 15 minutes in the car through the park. On a real day, it's half an hour.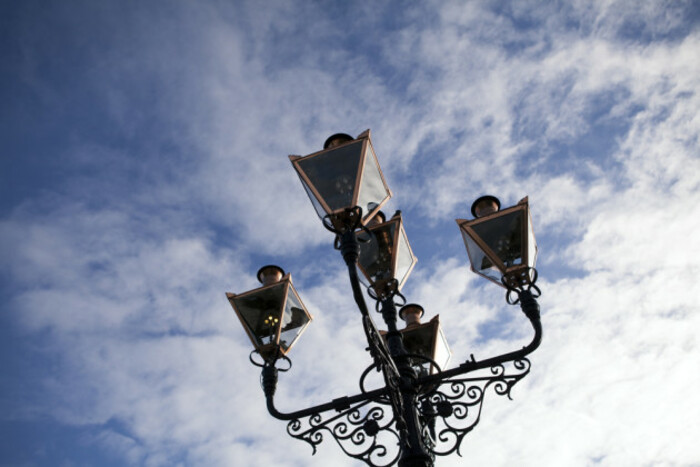 Source: Shutterstock/Julie A Lynch
Dublin Bus routes 37, 38, 38a and 38b serve Castleknock, and there's also the railway along the Royal Canal with stops at Castleknock and Navan Road Parkway. The train takes about 20 minutes, the bus is more like 35-40.
Where should I get lunch? There are a couple of options, although fewer than in some neighbouring areas. Try Castello Bruno for reliably old-school pizza and pasta in a family-friendly spot:
Alternatives: Look into the Lo-Cal Kitchen (geddit) for a healthy bite, or try Okra Green, a Pakistani restaurant which comes highly recommended.
And what's my new local? Local institution Myo's is the go-to in the heart of the village.
Alternative: If you're willing to venture out of Castleknock itself, the Hole in the Wall is a lovely old pub at the edge of the park a little further east which also does decent food and has a wine shop attached.
Schools and supermarkets?
You're a bit stuck for large supermarkets in Castleknock itself, but there are several in the immediate surroundings. There are SuperValus by the Ashtown train station and in Blanch village, a Tesco superstore also in Blanchardstown, and more options around the Blanchardstown Centre.
There are six primary schools in the area: Castleknock Educate Together (multidenominational, mixed); Scoil Thomais / Laurel Lodge (Catholic, mixed); St Brigid's (Catholic, mixed); St Patrick's (Catholic, mixed); St Francis Xavier (Catholic, mixed) and Castleknock National School (Church of Ireland, mixed).
There are two post-primary schools: Castleknock Community College (interdenominational, mixed) and Castleknock College (Catholic, boys).
Anything else I should check out? Local legend has it that Castleknock Castle – now a very-ruined stump on the grounds of the college – is haunted by the White Lady of Castleknock, a ghostly figure who met a terrible end there.
OK, I'm sold. Give me one piece of Castleknock trivia to impress a local. Father Ted was conceived, dramatically speaking, right here in the Knock. The show's creators Graham Linehan and Arthur Matthews – both natives of the area – have said that they came up with the name 'Ted Crilly' while sitting in Linehan's kitchen in Castleknock.