It's easy to focus on getting a bid across the line. But it's worth being aware of what happens next too.
BUYING YOUR FIRST home is one of the biggest – and most expensive – steps you can take as an adult. But even once you've found the perfect property and had an offer accepted, there's still a bit to go until you can start thinking about painting walls and moving in your furniture.
Many people aren't sure what happens in the time between putting in a successful bid and picking up your keys. You may have agreed a sale but there are mortgages and contracts that still need to be finalised. It can be a stressful period for anyone – but especially for first-time buyers that might be unfamiliar with the process.
Sorting a solicitor: The first steps after 'sale agreed'
Even before you have an offer accepted on your potential new home, one of the first things you'll need to do to hire a solicitor with experience in conveyancing to handle the legal side of the purchase.
Mark Stafford from DNG estate agents says first-time buyers should be looking for a solicitor while they're still in the house-hunting process, because as soon as your offer is accepted, the estate agent will need to send the details of the sale to your solicitor and the seller's solicitor.
"Ask friends and family for recommendations in advance, because then you can call two or three solicitors, get a few quotes. Don't leave it until the last minute because any delays at that point could jeopardise the sale of the house."
As well as your solicitors' details, you'll be asked for a booking deposit. This is just a holding deposit, and is typically somewhere between two and five per cent of the total asking price.
"It's really just a sign to show that you're serious about buying the property," says Shea Cullen of Cullen Solicitors. "You're not running any risks – if you change your mind or have second thoughts, you're entitled to get that deposit back."
The selling agent will then send your solicitor a letter with all the details of the sale, including price, conditions and the estimated closing date – the day you'll actually get the keys to your new home.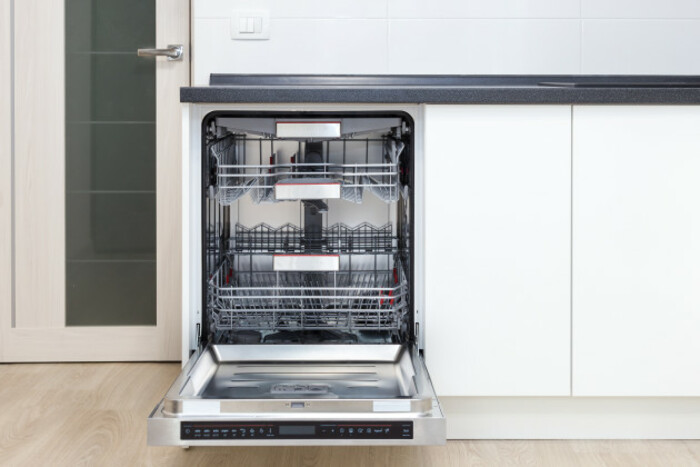 Source: Shutterstock/Raisa Suprun
Getting the contract finalised: Is the dishwasher included?
This will also be the time for contractual negotiations, like clarifying what's included in the sale. If it's a new house, what fixtures and fittings will be included, and will you have any say in how the house is finished? If it's a second-hand house, what is the seller taking with them and what are they leaving behind?
"There might be a bit of to-ing and fro-ing at this stage about what's included in the purchase price," Cullen says.
"If there's a fitted kitchen, people normally expect the appliances to be included, but occasionally vendors will want to take some things with them. You need to make these things clear."
Keeping an eye on costs: What extras do we need to factor in?
The other thing that buyers need to watch at this point is budget. When buying your first home there's a lot of talk about deposits, but there are plenty of other costs that can add up – including stamp duty, surveyor fees, registration fees, solicitors fees, property tax, or management fees if you're buying an apartment.
"Some people come to me very early because they're budgeting and they want to get an idea of what the costs will be," Cullen adds. "It makes sense to do it early, so that you'll know how much everything is going to cost by the time you put down your full deposit."
Getting the property surveyed: Should we worry about that damp patch?
Most people buying their first home will be getting a mortgage, and as part of the loan approval process you'll need to get a valuation on the property to check that it's worth the selling price. This is usually organised by the mortgage lender, however you may have to pay for the service.
The valuation is a basic inspection of the property and the location, but most buyers will also want someone to take a more thorough look at the property. Surveyors will be able to spot issues that you may not have seen when viewing your dream home – things like damp, vermin, or a roof that might need replacing.
Stafford says that getting a survey has become standard practice for home buyers, even if it may add to your list of costs.
"It's a good investment. You wouldn't buy a car without a mechanic looking at it – it's the same with a house. Get someone to look at it just in case there's issues you can't see," he says.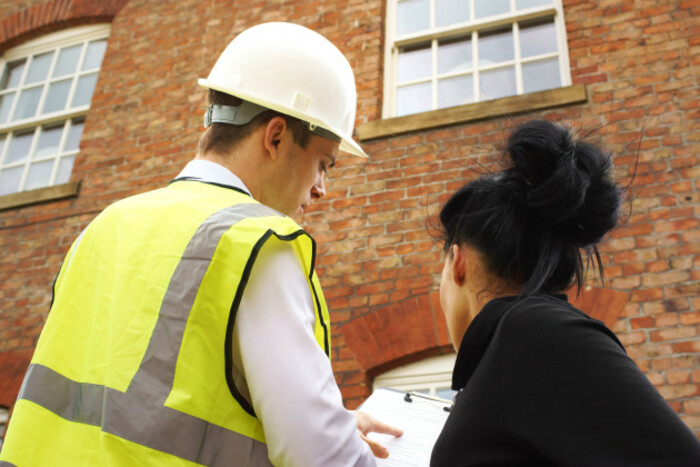 Source: Shutterstock/StockCube
"And if you've got the sale agreed you'll want to get a surveyor in quick enough. You don't want a delay on your side in case the vendor decides to pull out and go with someone else because you're taking too long."
If it's an old house or there's anything in particular that's concerning, buyers may want to get a structural survey. But for most people, they can hire an architect or chartered surveyor to look at the property.
"I would also recommend that it's always worthwhile to ask if you can go along to the tail-end of the survey, maybe the last ten minutes," Stafford adds.
"Because when you get a report it could be 30 pages long, but if you go along you can talk to the surveyor about any issues that might have come up, especially if it's an older property. That can be less daunting than just reading a big long report."
Dealing with anything the survey throws up: Who's going to pay?
So what do you do if the survey highlights any issues? If there's something serious wrong with the house that you don't want to deal with or can't afford to fix, buyers can still back out of the sale at this point. More often, however, buyers may be able to negotiate with the seller on the price or terms of the sale.
"The fact that you find some issues might not mean the vendors will give you an allowance – if you're buying an old property there are always going to be issues," Cullen says.
"It has to be something unforeseen, an unexpected cost that the buyer hadn't seen coming. Like if you discover a serious problem with the heating that you weren't aware of when you made the offer. That's a different story."
Keeping in touch with the bank: Our approval is still valid, right?
The big concern for most first-time buyers is the mortgage, and so it's important to keep on top of all the requirements for your loan approval. Even if you've got a provisional approval from a bank or building society, you need to update them as soon as your offer on a property is accepted.
"I always think that it's important to keep in touch with your bank or your broker throughout the process, so you're comfortable that you can still get your mortgage for the value your require," Stafford says.
"You don't want to fall in love with a house and then find out that the loan offer you were given at the start of the year isn't still standing."
Source: Shutterstock/Nokwan007
Sorting life and property insurance: Fill out those forms early!
Many first-time buyers also don't realise that you need life insurance before you can draw down a mortgage. Also known as mortgage protection, this ensures that if something happens to you unexpectedly, the lender gets their money back.
"Probably the most common reason sales don't close on time is because there's an issue with the life insurance policy," Cullen says.
"So I always tell people to fill out the forms early, and get a quote so you know where you stand. Iron out all these problems well in advance, because something might need to be checked that could delay the process."
[embed id="embed_2"]
Life insurance may just be a formality for many buyers – and another expense – but if you're older or have any medical issues, the bank may require you to do a medical test before a life insurance policy is issued.
The other thing you'll need to think about in advance is house insurance, as the property will need to be covered once the sale is complete. Typically, you'll be required to keep up both life insurance and house insurance payments for the duration of your mortgage.
"It's important that you have everything lined up – life insurance, house insurance – so you can just press play when you're closing on the sale and you won't delay the process on your end," Stafford adds.
"Those sort of things make it easier – you don't want to be suddenly panicked about getting everything done at the last minute when you can plan in advance."
Last checks: Is the legal stuff all in order?
The journey to buying your first home is nearly complete, but there are still a few things that need to be finalised before you get the keys. While you organise surveys and insurance policies, your solicitor will be taking care of the legal side of the process.
"I go through all the documents, make sure the price is correct, discuss closing dates, check the map of the property and the boundaries," Cullen says. "I also always recommend that buyers take a look at the local planning office to see if there are any planning applications for adjoining houses or green spaces near them that might have a bearing on the property."
"Then on the other side we'll be finalising things with the vendor's solicitor – drafting and approving a deed, replying to queries. We check things like service charge if it's an apartment, or local property tax if it's a house."
When all these pieces have come together, it may be time to draw down your mortgage. If the lender is happy with the valuation report and you have your documents and insurance in order, they'll send you a formal offer. This will include details of the value of the loan, the repayment schedule, terms and conditions, and expiry date.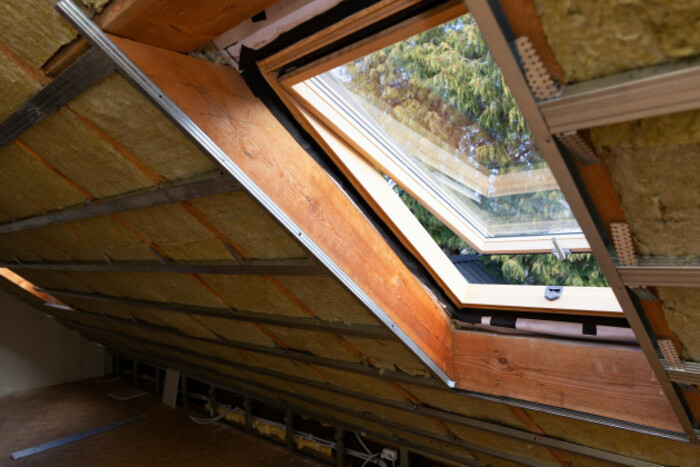 Source: Shutterstock/Arturs Budkevics
The final once-over: Have they cleared out the attic?
At this stage, there's not much left to do except sign on the dotted line. However, Stafford recommends that you take one final look at the property before the funds are transferred – while you still have an option to back out.
"You want to do a final inspection at this stage just to make sure the attic is cleared out, for example," he says. "When the contract is signed, there's nothing you can do about it. So I'd always encourage people to do one final inspection and make sure they're happy with the property."
Getting your keys: The big day is here!
The time between having an offer accepted and getting the keys to your first home can vary, but most buyers can expect to close within a month or two.
"By and large most transactions close within a matter of days of the estimated closing date," Cullen says. "The average would be four to six weeks in total – it takes probably two or three weeks for the client to get their full loan offer and about three weeks to do the balance of the legal work."
When all this is complete, you'll need to visit your solicitor to sign the contract agreeing to buy the house, as well as the paperwork for your mortgage. You'll then pay the balance of your 10% deposit, the mortgage cheque will be sent to your solicitor and the remaining funds will be transferred to the vendor.
Once the full balance of the property price has been paid and the vendor has countersigned the contract, the sale is legally binding. The solicitors will agree on a final closing date, which is when you can finally collect your keys.
If you're looking to avoid any major hiccups when closing the sale on a property, the main message from the experts is to start your research early and be prepared for all the steps you'll need to take in this final stage of the process.
It may have taken a while, but congratulations – you've just bought your first home!