Furnishing a first home is exciting – but where's the right place to start? We asked the people who know best.
NOW YOU'VE FINALLY completed the mortgage process, bid your solicitor a welcome goodbye and got the keys to your first home in hand, the fun bit begins: furnishing and decorating the place.
In theory, anyway.
In reality for most people, the money pot is pretty empty at this point in the buying process. If fashioning a couch out of cardboard boxes is beginning to look like your only option, take note: we asked some experts for tips on kitting your home out on a budget.
1. Plan the big picture before you start buying
Rushing into purchases is tempting – but it's going to cost you money in the long run. "Firstly, definitely don't panic buy. Do your homework," says architect and interior designer Denise O'Connor, managing director of Optimise Design. 
"Buyer beware as well. I had a client once find a fabulous sofa and it was 50% off so they bought it there and then, but they hadn't considered anything else. They suddenly had to build a whole scheme around this dark navy sofa, and it ended up costing them a fortune. Just because something is really good value, it doesn't mean you should jump into buying it. It's better to have a plan first and then start to go out to buy the things you need."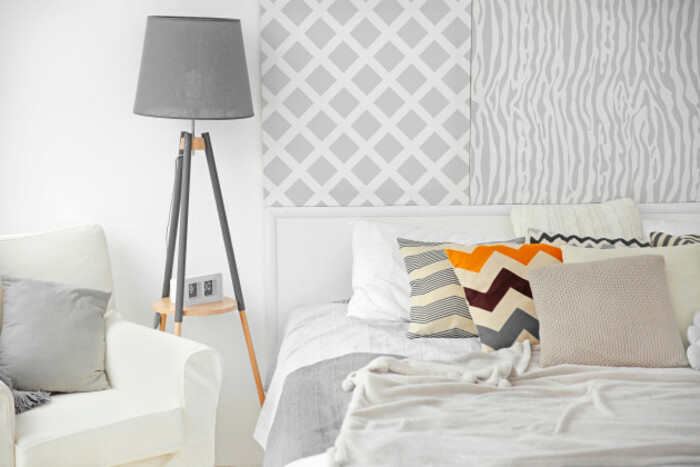 Source: Shutterstock/Africa Studio
2. Pick out a few key items to invest in
If budget is tight, you're not going to be able to buy everything at once, at least not without sacrificing hugely on quality. So it's worth investing in a few key items rather than having to replace them down the line.
"The rooms you're going to spend the most time in are the ones you should definitely focus on," says Denise. "For most people that's the kitchen and/or the living area, and then the master bedroom. The other rooms can follow after that."
She adds: "There's a saying that you should spend money on your shoes and your bed because if you're not in one, you're in the other. I think a really comfortable bed is important, and particularly the mattress, so that's worth investing in.
"And with your sofa, it's probably worth investing, even if you have kids, in something hardwearing because otherwise they're going to fall apart. At least get something you're going to get a good 10 years out of."
3. … and some more that you're going to save on
There are other areas where you might think you should invest, but you can get away with scrimping more on – without fear you'll be shelling out for the same thing in a year's time.
"People probably think they need to spend a lot on their dining chairs and dining table but there's some amazing ones out there that are budget friendly, where the chairs are really comfortable, really durable and really hardwearing," says Denise. 
"So those are things you definitely don't need to spend a fortune on at all. With kids' rooms as well, it's so easy to pick up pieces – for example Ikea is amazing for kids' stuff, so you don't have to go mad. Your main living spaces are definitely the places to invest."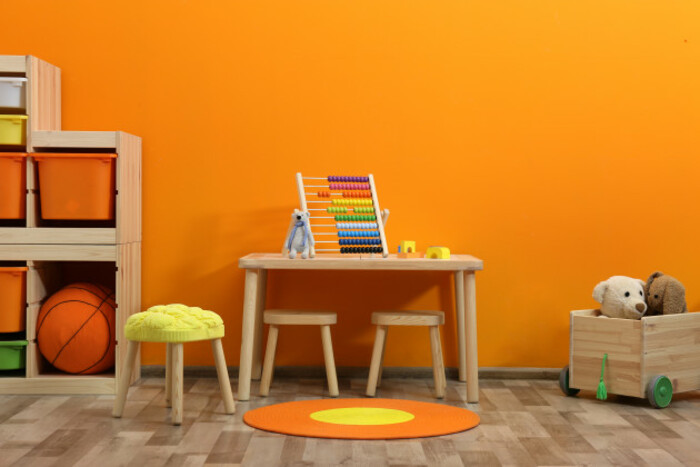 Source: Shutterstock/New Africa
4. Don't be shy about asking for discounts – especially if you're buying new
If you're buying in a new estate, Denise recommends scouring the show house to see how the interior designers used the space – you may pick up some clever storage or layout ideas to start.
But more importantly for budget-minded homeowners, she says not to be shy asking about anything you like. "Don't be afraid to reach out to the interior designer who has done the show house if you can. We do a lot of show houses and we're very happy to pass on paint colours or what the particular flooring was, or where we got certain pieces.
"You may find as well that some of those suppliers might offer preferential rates for people who have bought in the estate, so it is worth doing a little bit of homework," she says.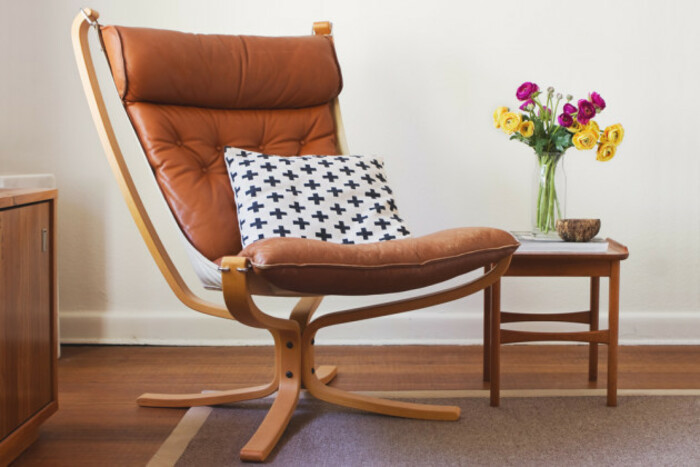 Source: Shutterstock
5. Be smart about buying quality second-hand
Prop stylist Aisling Riordan is a vintage expert, documenting her second hand finds on her home instagram, @vintagehillcork - so she knows a thing or two about finding the good stuff that will save you a few bob and last in your home.
If auction houses and salvage yards seem intimidating, she says, start with charity shops, car boot sales and online second hand sites like Adverts.ie and DoneDeal - with a bit of time, you'll find some gems. "Haggling is part and parcel of car boot sales and online, especially if you're buying a few pieces. You might only knock a few euro off the thing, but it all counts!" she says.
She has some suggestions for what to check when buying vintage furniture, too. Open all the drawers and doors and generally have a good look at what you're buying, she says. "Sometimes a piece might look the part, if you pull out the drawers and it has chipboard backing, it may not be worth investing in. You're looking for pieces that have proper joints and dovetails and recognisable features."
6. Before you try and do everything, live there for a while
You'll be worse off for buying all your furniture before you move in, especially if it means compromising on quality. Living in a space is the best thing you could do before fully decorating or furnishing, according to Denise.
"I always say to people the biggest mistake you could make is trying to have everything perfect straight away. A house really needs to evolve, so there's nothing worse than walking in and trying to replicate exactly what you've seen in the showroom.
"It's nice when pieces have come from all over the place and ideally you build up your pieces over time, and there's a little story behind each of them. That's going to feel a lot more like you than just going into a shop and trying to replicate a room set. Think about what you really need right now and if you don't have the money for everything, put it on the backburner and buy more quality pieces as you can afford them."
Aisling agrees, having carefully built up her own vintage-filled home over the years: "When you first move in, you might have a very clear idea of how you want the place to look, but it rarely ends up exactly like that," she says.
"It changes and the reality is quite different. It benefits you in the long run to leave it for a while with some pieces and just give yourself time to figure out the space and what you need."